Client Graduate Opportunity – SEO Assistant
We are currently hiring an SEO Assistant join our clients internal team of SEO specialists in delivering exceptional SEO for a range of local, national and international clients.
This is a great opportunity for someone with a keen interest in SEO who can take a clear strategic approach to creating campaigns that drive results to help our clients achieve their targets and goals.
The ideal candidate will be an analytical and perceptive professional who is a skilled communicator and able to collaborate with various teams.
Responsibilities:
Assisting with the development and implementation of effective search engine optimisation (SEO) strategies for our clients.
Onsite and offsite optimisation and keyword expansion research.
Conducting keyword research to guide content teams.
Reviewing technical SEO issues and recommend fixes.
Optimising website content and landing pages.
Collecting data and reporting on traffic, rankings and other SEO aspects.
Overseeing search campaigns to ensure their success.
Keeping abreast of SEO and integrated marketing trends.
Preferred Skills and Qualifications:
Education:A Bachelor's degree is preferred, or equivalent experience.
Excellent written and verbal communication skills.
Great analytical and research skills.
Strong organisational and time management skills.
Analytical mindset with numerical aptitude.
Back to Vacancies
Benefits:
28 days paid annual leave per annum (including Bank Holidays).
3 days paid leave during the Christmas and New Year shutdown.
A paid day off for your Birthday (to be taken with in your Birthday month).
Additional holiday days accrued for length of service (1 extra day per year).
Workplace pension scheme.
Private healthcare.
Flexible working arrangements – work from home or our Leeds offices (some days in the office will be required).
Apply Below
Why Modo25?
We believe that by investing in our people, our clients can only benefit.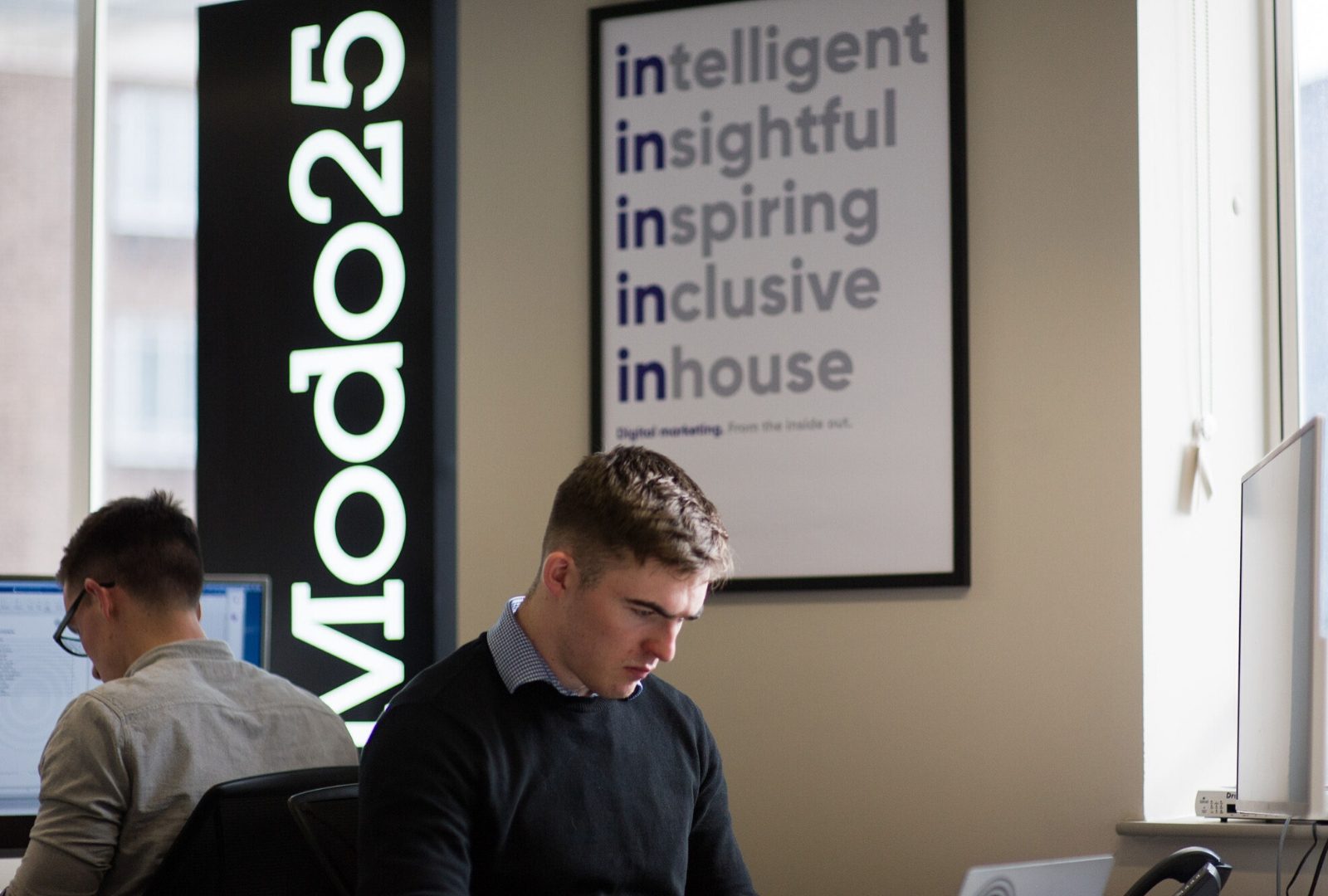 Modo25 newsletter Subscribe for news, jobs and more.