We're hiring a CRO Manager to join our clients in house marketing team.
The CRO Manager will be responsible for analysing data across a range of platforms to continuously monitor new customer acquisition and identify opportunities for improvement.
Requirements
+3 years experience in managing end to end experimentation campaigns.
To lead the execution of testing programmes across a range of company websites.
Ability to interrogate data & unpick trends, to find opportunities for website growth, by making clear recommendations.
Capable of speaking and confidently explaining, value of experimentation to key stakeholders within the business.
Work to deliver market leading a/b testing across multiple websites.
Undergo quantitative & qualitative research methods.
Knowledge with tools such as Optmizely, VWO, A/B Tasty & Symplify.
Experience working with Paid Media, SEO, Affiliates & other departments to improve marketing performance.
Clear communicator.
Strong team player.
Attention to detail & the ability to question your own work.
Be up to date on best practice in the CRO & experimentation industry.
Previous experience in an analyst role within a digital / e-commerce environment.
Inquisitive, with strong problem-solving skills – keen to understand the 'why' behind everything.
Back to Vacancies
Apply Below
Why Modo25?
We believe that by investing in our people, our clients can only benefit.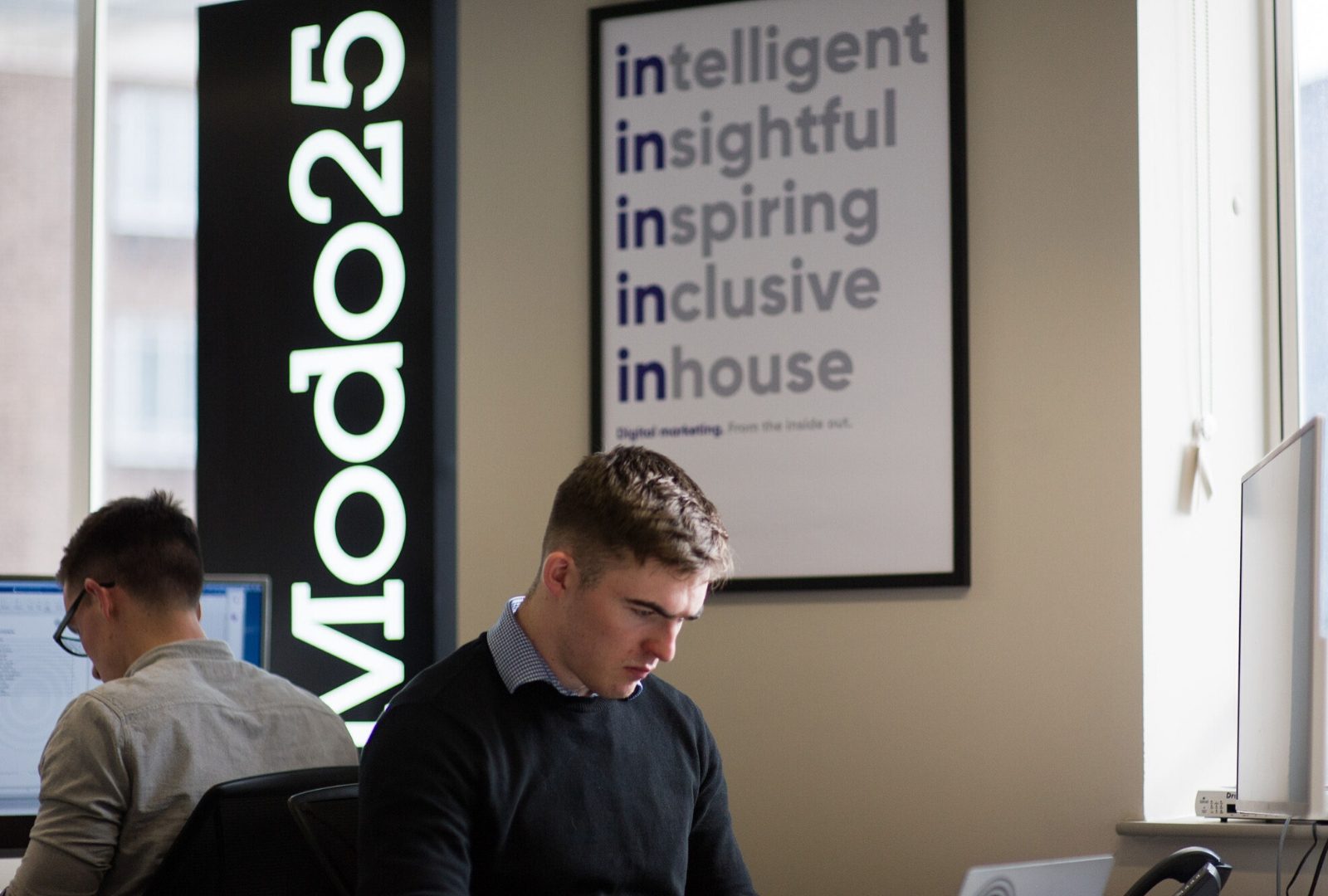 Modo25 newsletter Subscribe for news, jobs and more.