We are currently recruiting a Head of Marketing to join our client's expanding internal team. This role can be available on a full time (5 day) or part time basis (3-4 days).
Managing both an internal team and our external leading digital agency, you will be responsible in creating and delivering the marketing strategy for the business, identifying performance improvements to exceed business KPIs and lead a high performing team.  You will report to the Board of Directors and be responsible for the performance of the department.
The role will involve:
Creating, implementing and executing the marketing strategy in a timely manner for the organisation across new and existing products or services.
Developing the brand both domestically and internationally.
Setting, owning and delivering the marketing budget.
Managing the delivery of day-to-day activities of the marketing team and external agencies.
Continually reviewing changes to the market, consumer trends and the activities of competitors, adjusting the marketing plan if necessary.
With your team, creating and managing a calendar of events such as webinars, conferences and thought leadership pieces.
Providing the requisite tools and materials to enable the sales team to function effectively.
Managing and measure and improve marketing campaign costs.
Reporting on the effectiveness of marketing campaigns using pre-determined KPIs.
Identifying new business opportunities.
Conducting market research studies.
Negotiating with media agencies and securing agreements on the production of promotional materials.
We are looking for:
A talented individual with experience of running a marketing team that covers both B2B and B2C channels.
Someone who relishes being part of a fast growing business.
Someone who can oversee and deliver high performing digital and traditional marketing campaigns both through paid and organic growth at a B2B and B2C level.
Someone with experience of creating and growing a high performing team.
Someone who can adapt quickly to changing market conditions.
Someone who is competent with all digital reporting mediums to understand the effectiveness of campaigns and critique and recommend how to drive improvements.
A good team player who is able to communicate effectively.
Someone who is comfortable negotiating and liaising with third-party marketing agencies and driving results and performance.
Someone who is keen to develop and become part of the senior management of a growing international business.
Experience in paid and organic digital marketing, social media, SEO and knowledge of CRO.
Experience using HubSpot as a CRM.
An understanding of attribution and the impact of different attribution models.
CIM qualification.
Prior experience of running and managing a marketing team.
Back to Vacancies
Apply Below
Why Modo25?
We believe that by investing in our people, our clients can only benefit.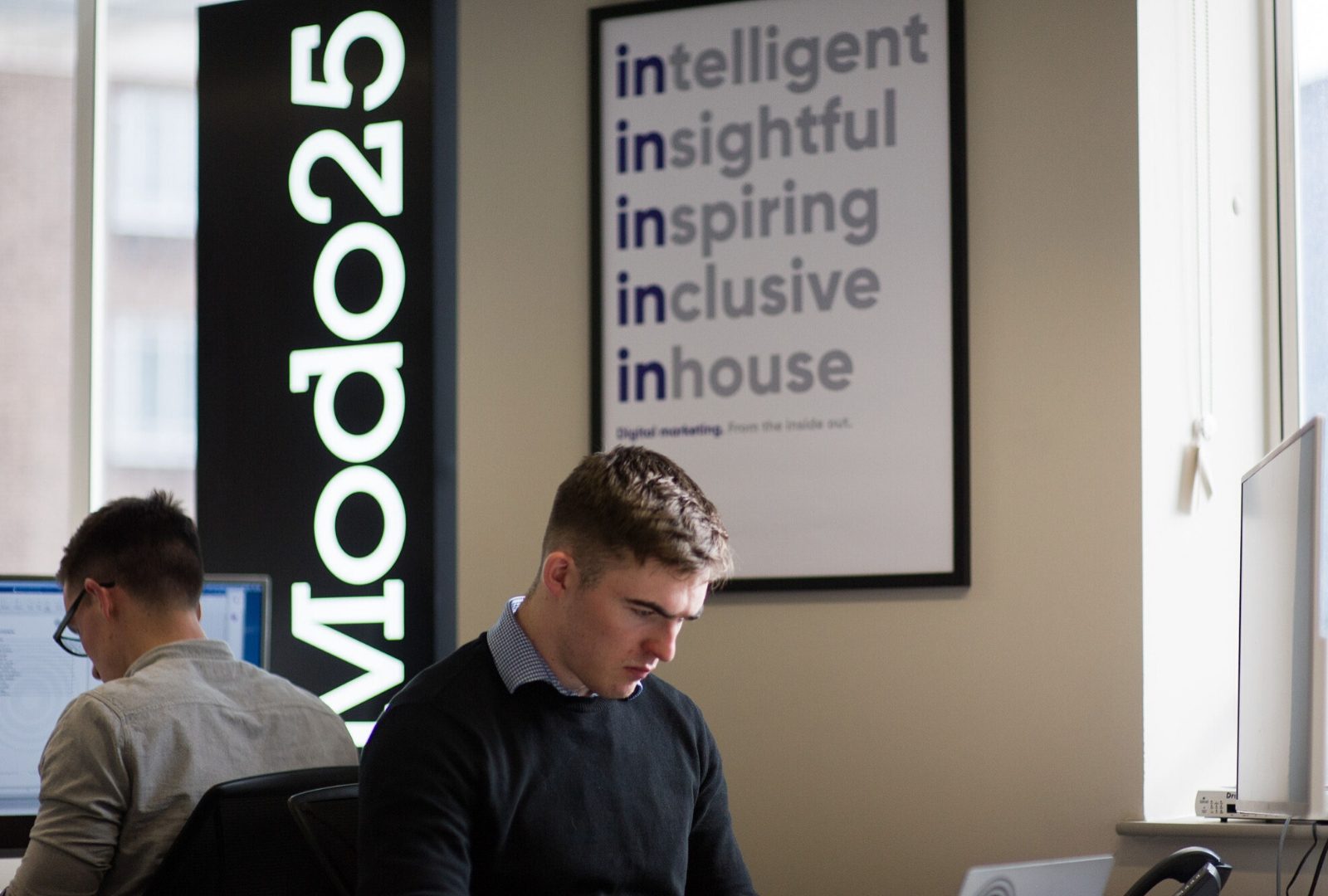 Modo25 newsletter Subscribe for news, jobs and more.