We are looking for a talented and motivated SEO, Content and PR Executive to join our clients, thriving and growing team. As an SEO, Content and PR Executive, you will be responsible for driving the visibility and reach of our client's brand through effective content and public relations campaigns. Working closely with the wider marketing team to develop and execute a comprehensive digital marketing strategy that includes SEO, content marketing, and PR.
Key Responsibilities:
implement effective SEO strategies to improve search engine rankings and increase organic traffic.
Presenting findings and recommendations.
Reporting on progress of campaigns.
Contributing to the execution of strategies to improve organic performance.
Conduct keyword research and optimise on-page and off-page content to improve website visibility and search engine rankings. Able to assist carrying out technical audits.
Monitor and analyse website traffic, ranking, and performance metrics to identify areas for improvement and implement necessary changes.
Create engaging and informative content that aligns with our client's brand, voice and values and resonates with the target audience.
Execute Digital PR campaigns to increase brand awareness and drive traffic to the website.
Identify and build relationships with key influencers, bloggers, and media outlets to secure coverage and exposure for the brand.
Create and distribute press releases, pitches, and other communication materials to relevant media outlets and journalists.
Manage the company's blogs, social media presence and engagement, including content creation and community management.
Work closely with the marketing team to align all campaigns and initiatives with overall business goals and objectives.
Qualifications and Skills:
Degree in marketing, communications, or a related field is desirable.
Proven experience in SEO, or content marketing, or digital
Knowledge and interest of search engine algorithms, keyword research, and on-page and off-page optimisation techniques.
Experience with tools, including some of the following; Google Analytics and SEMRush, Screaming Frog, AHrefs, HARO, Cision or media monitoring tools
Excellent writing and communication skills, with the ability to create compelling content and effectively communicate with media outlets and influencers.
Strong organisational and project management skills, with the ability to manage multiple campaigns and initiatives simultaneously.
Experience with reporting and measurement of campaign activity
Creative and strategic thinker with a passion for digital marketing and a commitment to staying up-to-date with the latest industry trends and best practices.
Able to work to deadlines.
If you are a results-driven, creative, and detail-oriented marketer who is passionate about SEO, content, and PR, we encourage you to apply for this exciting opportunity.
Back to Vacancies
Apply Below
Why Modo25?
We believe that by investing in our people, our clients can only benefit.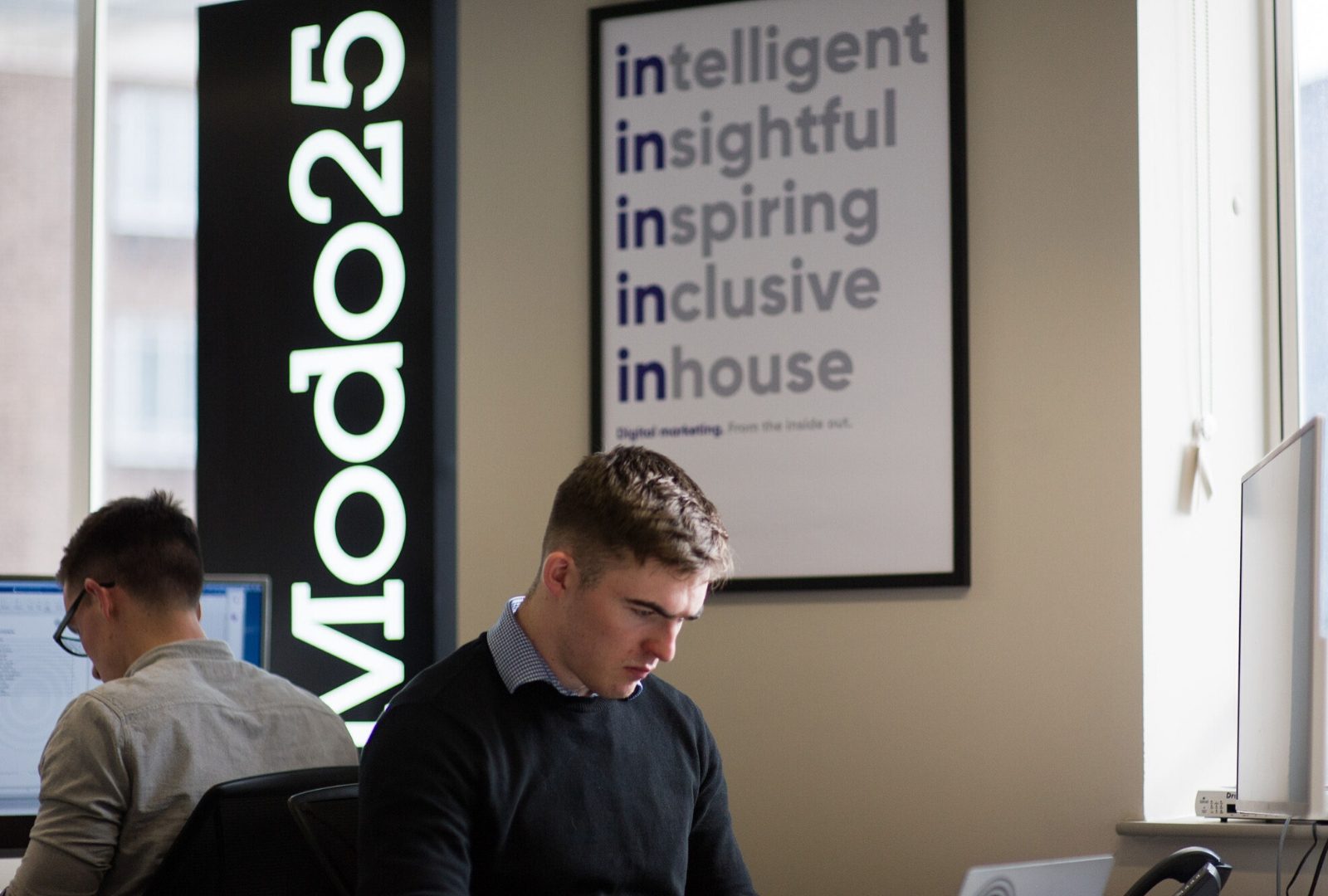 Modo25 newsletter Subscribe for news, jobs and more.