We are looking for an enthusiastic, ambitious Account Executive to join our clients internal paid marketing team. This role will focus on training within Paid Search.
We are recruiting this role on behalf of our client. We will be responsible for the successful candidate's training for the initial first six months of the role, after which you will be based at their office full time. You may have just graduated or have graduated in the last couple of years and be keen to start a career within digital marketing. Ideally you will have some experience/knowledge of digital marketing and a keen interest in PPC/Paid Search
On-the-job training will be provided to build up all the necessary skills to succeed within the role.  You will gain a clear understanding of different paid media channels.
The ideal candidate will be:
A confident team player
Proactive and ambitious, with a 'can do' attitude.
Great with attention to detail
Hands-on
Always keen to learn more.
Eager to become an expert in an ever-changing industry.
In the initial 3 months, you will join the Modo25 team in Leeds on a monthly basis where you will be trained and get practical experience on all things paid search, and for the remainder of the month you will be working onsite with the clients internal team to get an understanding of their business and environment and their wider marketing activity. After the six-month training period, the role will be based full time in the clients internal team in Newcastle.
You will gain experience in creating, managing and reporting on campaigns as well as a good understanding of analytics and advertising platforms. You'll be proactive, hands-on, and always keen to learn more, be digitally savvy and a good communicator, with the ability to deliver clear, insightful reports and solutions to our clients. This role will see you reporting on marketing activity so being analytical and being able to work with numbers and data is required.
Back to Vacancies
Apply Below
Why Modo25?
We believe that by investing in our people, our clients can only benefit.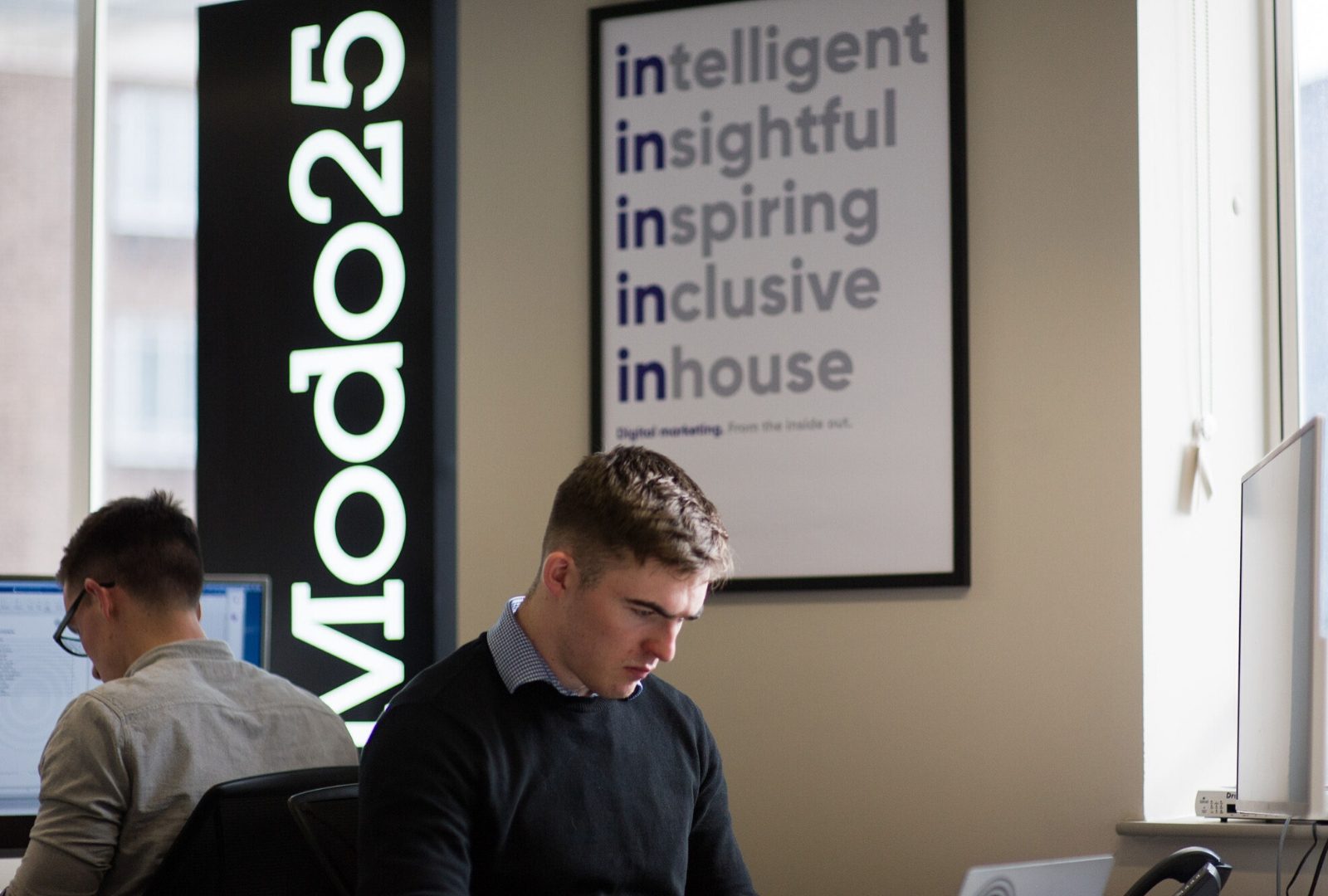 Modo25 newsletter Subscribe for news, jobs and more.