Job title:           E-commerce Director
Department:    E-commerce
Location:          London Office with the potential to be partially remote
Direct reports : Ecommerce Manager, Ecommerce Strategy Manager
Who you are
Reporting directly to the company CEO you will lead the Ecommerce team to drive and deliver site profitability establishing continued growth across categories whilst maximising opportunity. Placing the customer experience at the heart of everything you do, you will balance their needs whilst ensuring a commercial approach is taken at every opportunity. You will be a strategic thinker and committed to leading and motivating a best-in-class team.
What you will be doing
Strategy Development:
In partnership with the CEO and wider parent company leadership team, design and deliver the brands ecommerce strategy.
Lead the Ecommerce team to deliver exceptional results across the strategy maximising opportunities across all categories and key areas of focus.
Promoting and embodying the brand identity, ensuring trading decisions are aligned across the business.
Drive sustainable growth strategy in-line with profit targets.
Ensure all key trading periods are well planned and executed, ensuring targets are phased by day, site, and channel that have been collaboratively produced with central functions and a clear awareness of any activity from last year has been considered.
Drive continuous site improvements to maximise conversion and AOV, reduce bounce rate on site and minimise barriers to customers shopping.
Keep up to date with industry/market trends and networking opportunities and commit to professional and self development.
Establish a consistent tone of voice across site aiming to address customer needs, therefore increasing conversion.
Deliver best in class customer experience partnering closely with brand and editorial teams to brief and build engaging product pages that provide the customer with relevant information, advice and conversion opportunity.
Support wider projects to create an immersive exposure onsite that support both education, brand identity and conversion.
Cross Team Collaboration:
As and integral part of the Senior Leadership team you will lead by example in cross collaboration, refining ways of working to drive revenue and performance.
Partner with Buying and Merchandising functions to ensure budgets are reflective of stock positions, actively reviewing position throughout the month to ensure considerations are taken into account before incremental activity is pushed out.
Taking a collaborative approach with brand teams to ensure all campaigns are appropriate and effective in their execution leading to a consistent customer journey.
Proactively plan ahead to ensure brand promotions and activations are given appropriate visibility across site and marketing channels.
Close working relationship with CRM, social and affiliate teams to ensure that brand campaigns and key promotions are displayed appropriately in line with site merchandising.
Own gross profit for the site, working cross functionally across channels to understand which channels are driving and maximising profit to understand the impact of promotional activity.
Must haves
Flexible and adaptable to work in a high growth and agile environment.
Team player – able to collaborate across functions, working to find solutions.
Initiative – able to think outside of the box to create/exploit new opportunities.
Ambition – desire to succeed and goal oriented.
Calm under pressure with excellent time management skills.
Highly organised and detail orientated.
Pro-active with a can-do attitude.
Committed to professional and self development.
Passionate for everything Ecommerce and beauty!
Demonstrates an operational and strategic mind set, whilst balancing the customer experience.
Analytical ability – ability to budget and review performance.
Excellent communicator – able to give clarity and set direction.
Awareness of the beauty industry.
Strong knowledge of your brand partners.
Critical thinker and problem-solving skills.
Project management skills.
Negotiation skills.
Back to Vacancies
Apply Below
Why Modo25?
We believe that by investing in our people, our clients can only benefit.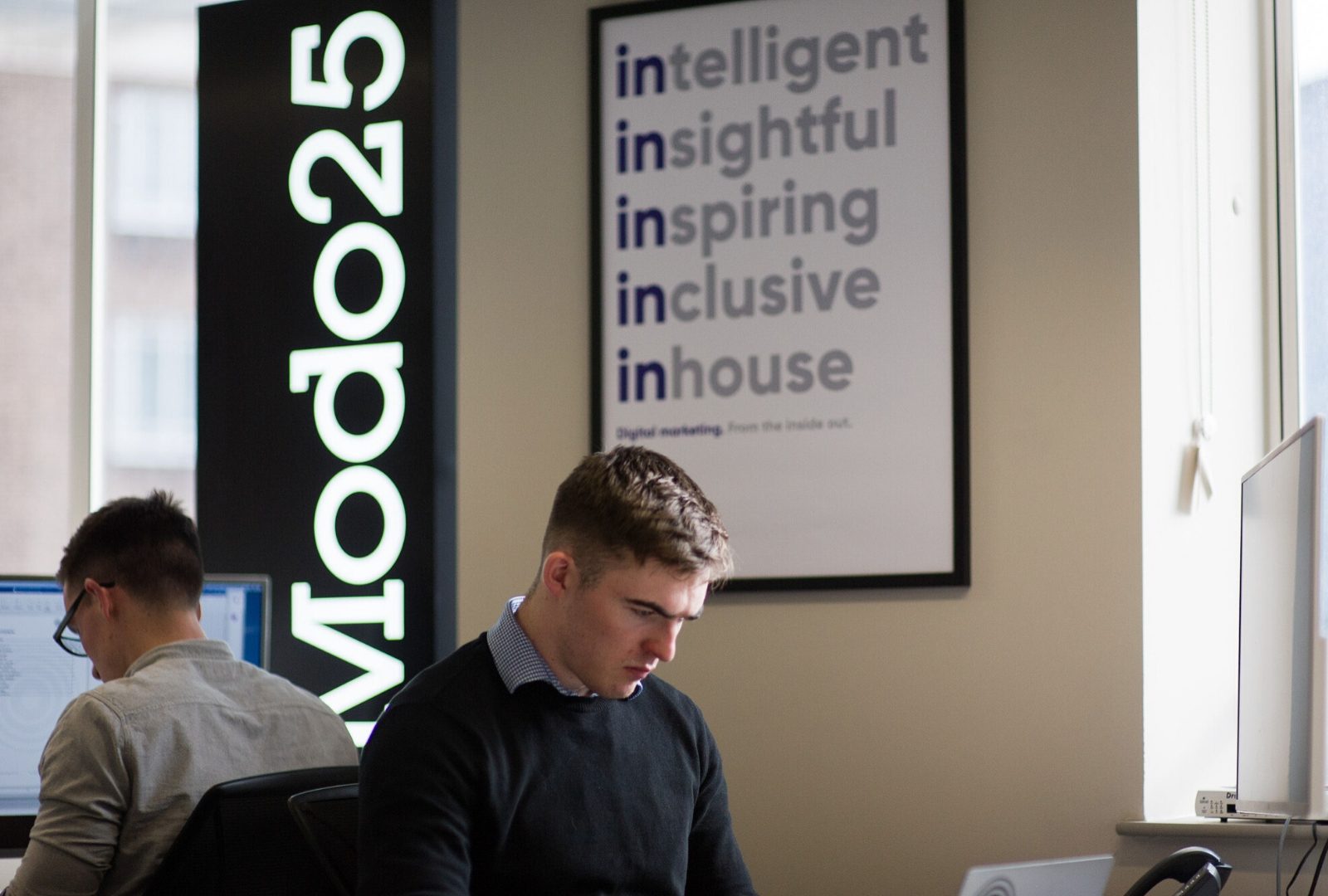 Modo25 newsletter Subscribe for news, jobs and more.