Managing both an internal team and a leading digital agency, you will be responsible in delivering the marketing strategy for the business, identifying areas and implementing performance improvements to exceed business KPIs and lead a higher performing team.  You will report to the board of Director's of the business and be responsible for the performance of the department.:
Plan and execute a marketing strategy for the organisation and for new and existing products or services
Oversee the implementation of the marketing strategy
Develop a brand strategy
Set and administer an annual marketing budget
Create and manage a calendar of events such as webinars, conferences and thought leadership contributions
Guide the day-to-day activities of the marketing team and marketing manager
Continually review changes to the market, consumer trends and the activities of competitors, adjusting the marketing plan if necessary
Provide tools and materials to enable the sales team to function effectively
Manage and refine the organisation's social media presence
Manage and measure marketing campaign costs
Report on the effectiveness of marketing campaigns using pre-determined KPIs
Utilise data for marketing campaigns, interrogating the organisation's databases and external data
Identify new business opportunities
Conduct market research studies
Negotiate with media agencies and secure agreements on the production of promotional materials
We are looking for:
A talented individual looking to be part of a fast growing business.
Working with the executive team to set the marketing strategy for the business.
Hiring and managing the performance of a more junior marketing team that can also include PR and creative staff.
Researching and analysing market trends and competitors.
Overseeing and delivering high performing digital marketing campaigns
Tracking effectiveness of marketing campaigns and change management to optimise performance
Negotiating and liaising with third-party marketing agencies.
Experience in HubSpot
CIM qualification
Back to Vacancies
Apply Below
Why Modo25?
We believe that by investing in our people, our clients can only benefit.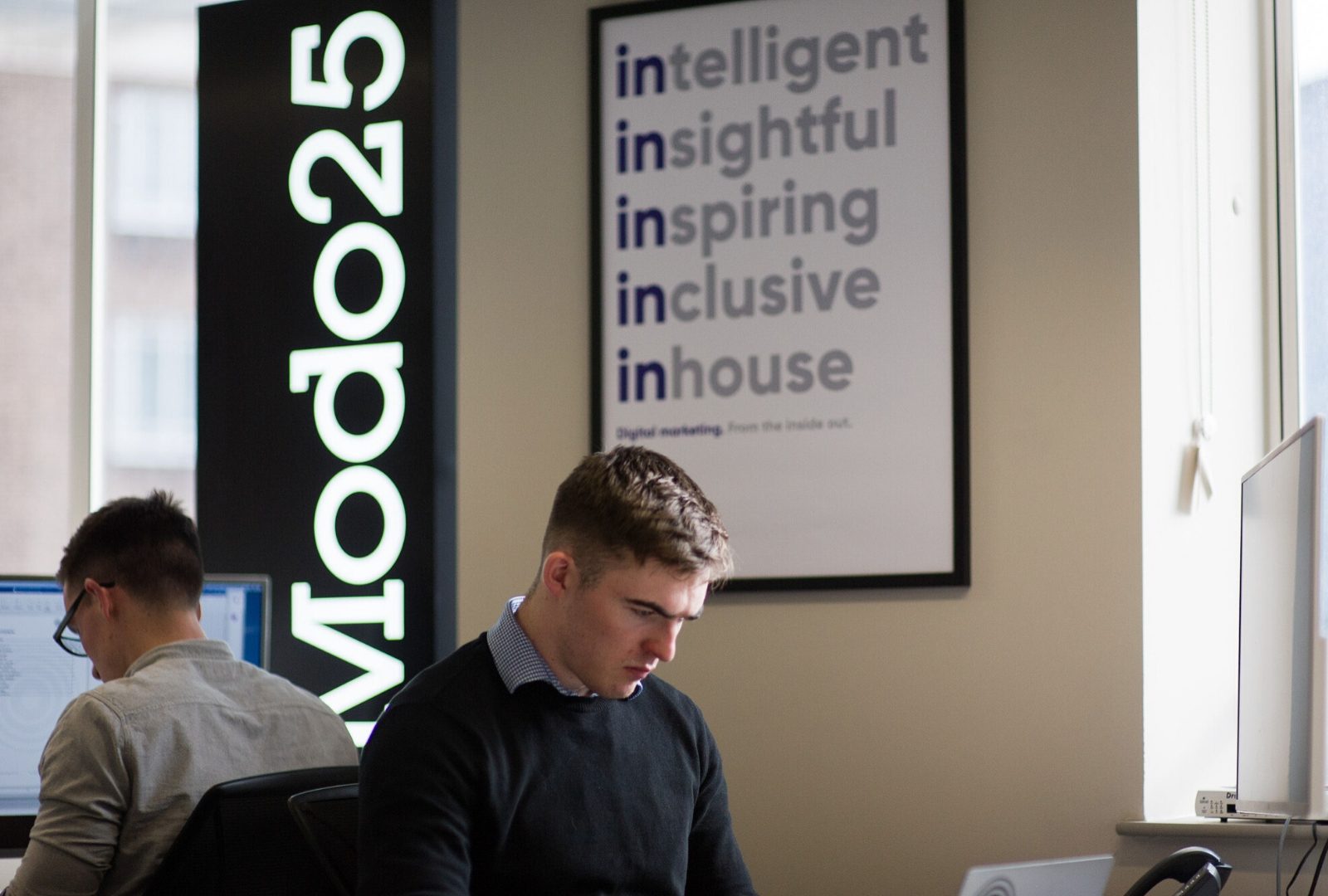 Modo25 newsletter Subscribe for news, jobs and more.