This role will see you working across exciting social media campaigns for a client who is the inventor and manufacturer of the a popular laundry brand. With ambitious plans to build their brand awareness via social media, including working with influencers and brand ambassadors.
Who are they looking for? They are looking for someone to work with the Head of Marketing to manage their social media platforms, generating engaging, creative content enabling them to build and grow their brand.  They are also seeking someone who has working knowledge of influencer marketing and running a brand ambassador programme. The ideal candidate will be a hardworking, creative, self-starter who understands the workings of social media and can hit the ground running.
The Social Media Marketing Executive will analyse and report on KPIs to determine effectiveness and identify areas for opportunity and growth.
Key responsibilities:
Work with the Head of Marketing to create and manage their brand ambassador programme, managing the process from start to finish and reporting on monthly KPIs
Managing their social media channels by creating and posting new content within specified brand guidelines and maintaining an ongoing social media presence.
Build the following for newer social media channels, such as TikTok and create/manage new content
Work with the Head of Marketing to create and manage a calendar of collaborations with other complementary brands and retailers throughout the year
Create and manage a calendar of social media retail collaborations
Manage a calendar of influencers across all main social media channels
Work with bloggers and affiliates to raise brand awareness and manage the process of offering/sending products/ getting reviews published
Skills and Qualifications:
Extensive, working knowledge of social media platforms (experience: at least 1 year)
Excellent communication and copywriting skills (including spelling/grammar)
Good, working knowledge of Adobe Photoshop (or similar)
Video creation and editing skills
Good general IT knowledge including Excel and Microsoft Word
Back to Vacancies
Apply Below
Why Modo25?
We believe that by investing in our people, our clients can only benefit.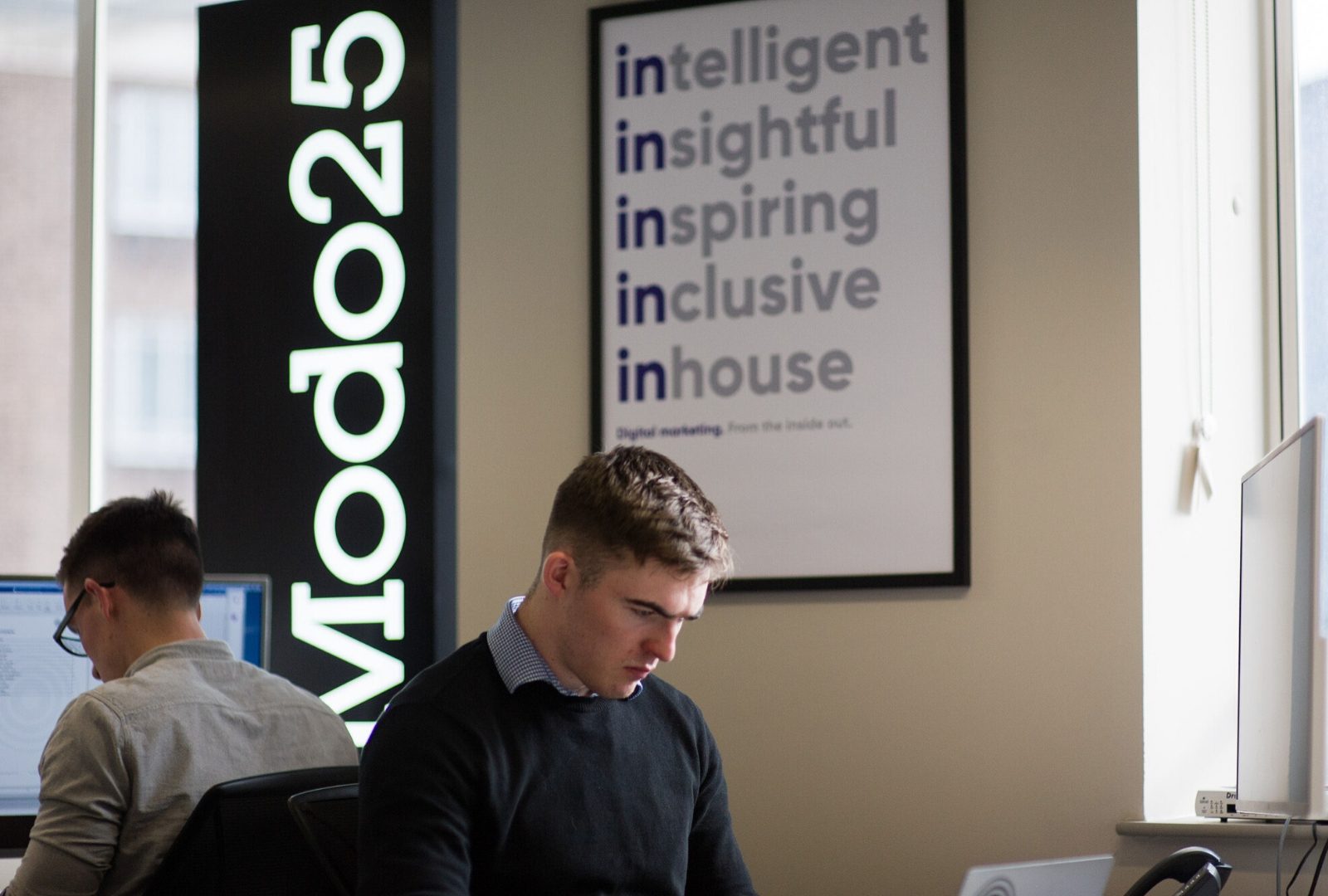 Modo25 newsletter Subscribe for news, jobs and more.