We're looking for a bright, ambitious graduate with good communication skills to join our fast-growing data science team. The ideal candidate will be excited by the power of data and statistics with a sound knowledge of Excel that will lay the foundations as we develop industry-leading and innovative tools and systems.
Experience in the use of Alteryx, Tableau, R, Python, Hadoop, Spark, SQL, Tableau or NoSQL databases is desirable but not essential; we are looking for a candidate who is excited by the use of these technologies and full training and support will be provided.
The successful candidate will hold a numerical based degree, ideally in areas such as Mathematics, Economics or Statistics, although other disciplines will be considered.
You will be enthusiastic and eager to learn new skills, with excellent attention to detail and strong time management and organisational skills. Due to the nature of the roles, you will enjoy working with data and solving problems, being excited to work within several diverse teams.
In return, we can offer you a dynamic, friendly, forward-thinking work environment, a competitive salary, and great employee perks.
We believe that if we invest in talented people and leading technology then we can, along with a network of digital experts, provide bespoke insight and solutions for our clients.
We live by our values of transparency, transformation and teamwork. We're in this for the long haul – which means finding the right people to join our team on a long term basis.
Back to Vacancies
Team member benefits:
We want to attract the best people, so we're offering competitive salaries and excellent employee packages that include:
4 day working week (that's a 3 day weekend)
23 days annual leave (plus every Friday because it's a 4 day week!)
Fantastic benefits package that includes a discounted Apple Watch, discounted gym membership and retail/leisure savings (eg Vue cinema tickets, Amazon Prime membership and Starbucks coffee)
Employee social events
Flexible working
Office dog (you need to feel comfortable in the company of  our well behaved office dog, Roxy)
Apply Below
Why Modo25?
We believe that by investing in our people, our clients can only benefit.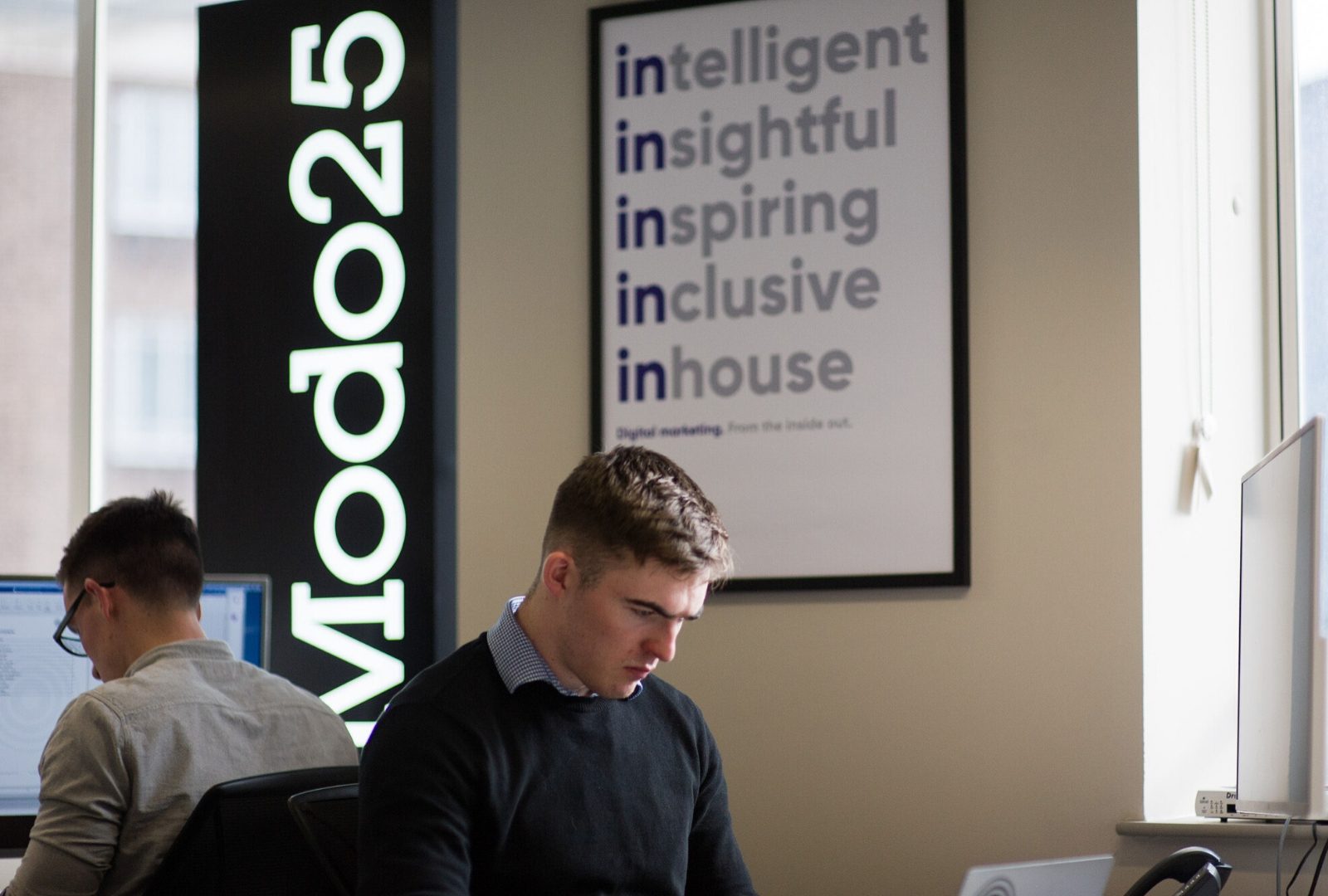 Modo25 newsletter Subscribe for news, jobs and more.