We're looking for an enthusiastic, ambitious SEO professional to join Pavers' marketing team.  We are recruiting on behalf of our shoe retailer client as we will be responsible for the successful candidate's training for the initial six months of the role, after which you will be based at Pavers Head Office in York full time.
Ideally you will have a year of SEO experience either in an agency or inhouse, working on any or all of SEO strategy, technical SEO and off-page/link outreach. Experience in retail or fashion would be useful.
The ultimate focus of this role will be an 'all-rounder', so on-the-job training will be provided to build up all the necessary skills.
The ideal candidate will be:
A confident team player
Proactive and ambitious, with a 'can do' attitude
Great with attention to detail
Hands-on
Always keen to learn more
Eager to become an expert in an ever-changing industry
Passionate about footwear and fashion
In the initial 6 months, you will join the Modo25 SEO team for four days of the week, where you will be trained and get practical experience on all things SEO-related, including the key suite of SEO tools such as Google Analytics, Google Search Console, Screaming Frog Spider, Semrush, SimilarWeb and ahrefs.
On the fifth day of the week, you will be working at Pavers to get an understanding of their product ranges, an understanding of their business and retail environment and their wider marketing activity.
Once you've completed your training, your main duties will be to support the Senior SEO Executive with the following:
Website Audits and recommendations
Site architecture optimisation
Keyword analysis and optimisation
Seasonal content plans
Backlink audit & link building, working closely with PR
Architecture, content & backlink audits
About Pavers
Pavers has been trading for almost 50 years and is a highly profitable and growing business with a strong balance sheet and a turnover in the region of £150m. In 2018 they acquired the Jones Bootmaker and Herring Shoes footwear businesses, with the group now employing over 1600 people in total.
Pavers are in the process of moving their digital marketing from agency-based to inhouse, and Modo25 are working closely with them to facilitate this.  The initial 6 months of the role will see the successful candidate working 4 days of the week with Modo25 and the other day with Pavers. After this training, the role will be based at Head Office.
The role is not restricted by location and offers flexibility for the right candidate. Our preference, after the training period, is for the candidate to spend 1-2 days per week in either our Head Office in York on Northminster Business Park or at our London satellite office in Clerkenwell, but primarily we are interested in your skills and ambition, not your ability to commute.
If you are interested in this role, please send your CV and covering letter – Modo25 will be reviewing all CVs and conducting interviews, before a final interview with Pavers.
Back to Vacancies
Apply Below
Why Modo25?
We believe that by investing in our people, our clients can only benefit.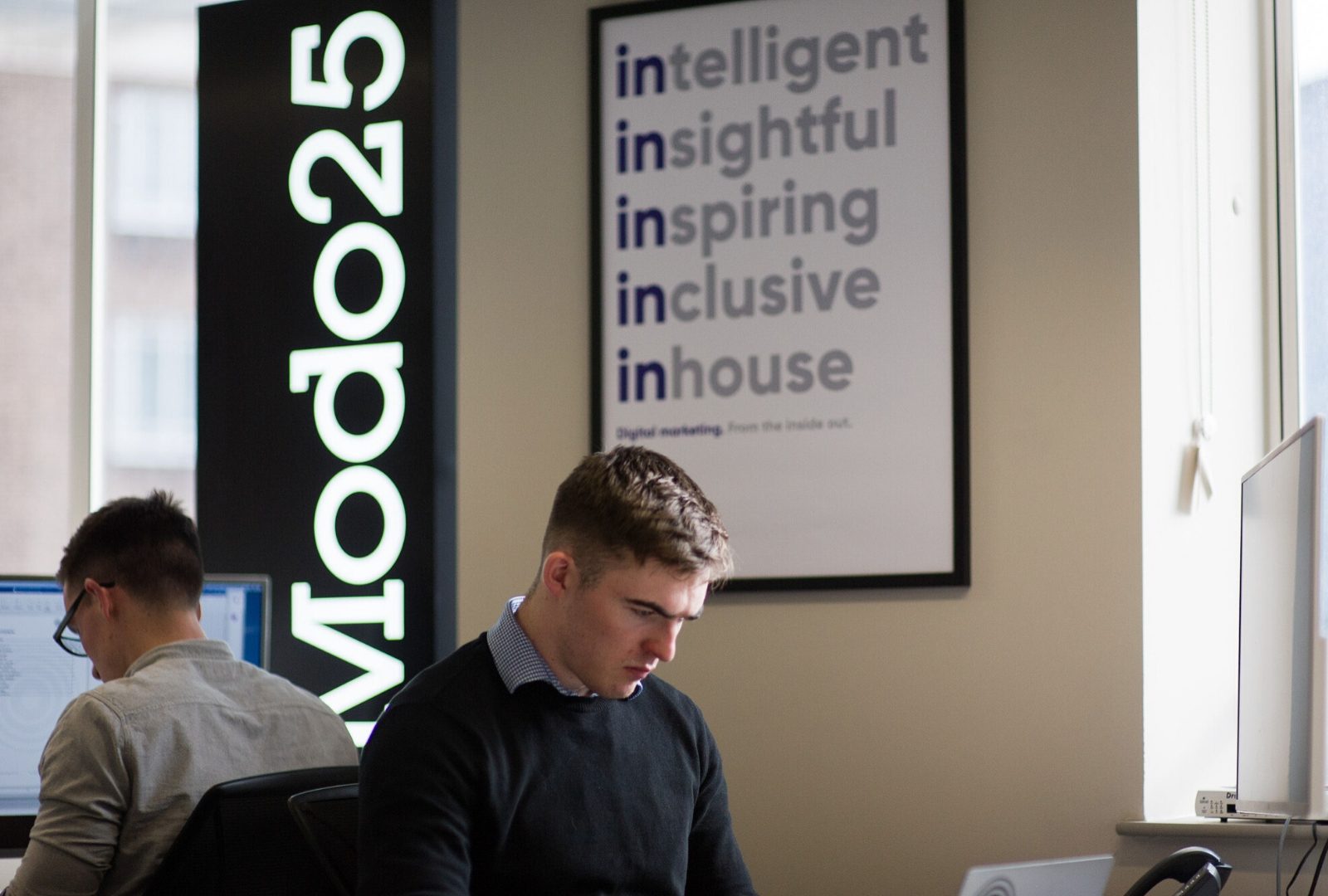 Modo25 newsletter Subscribe for news, jobs and more.