Modo25 is the 37th Best Small Company to work for in the UK in 2023!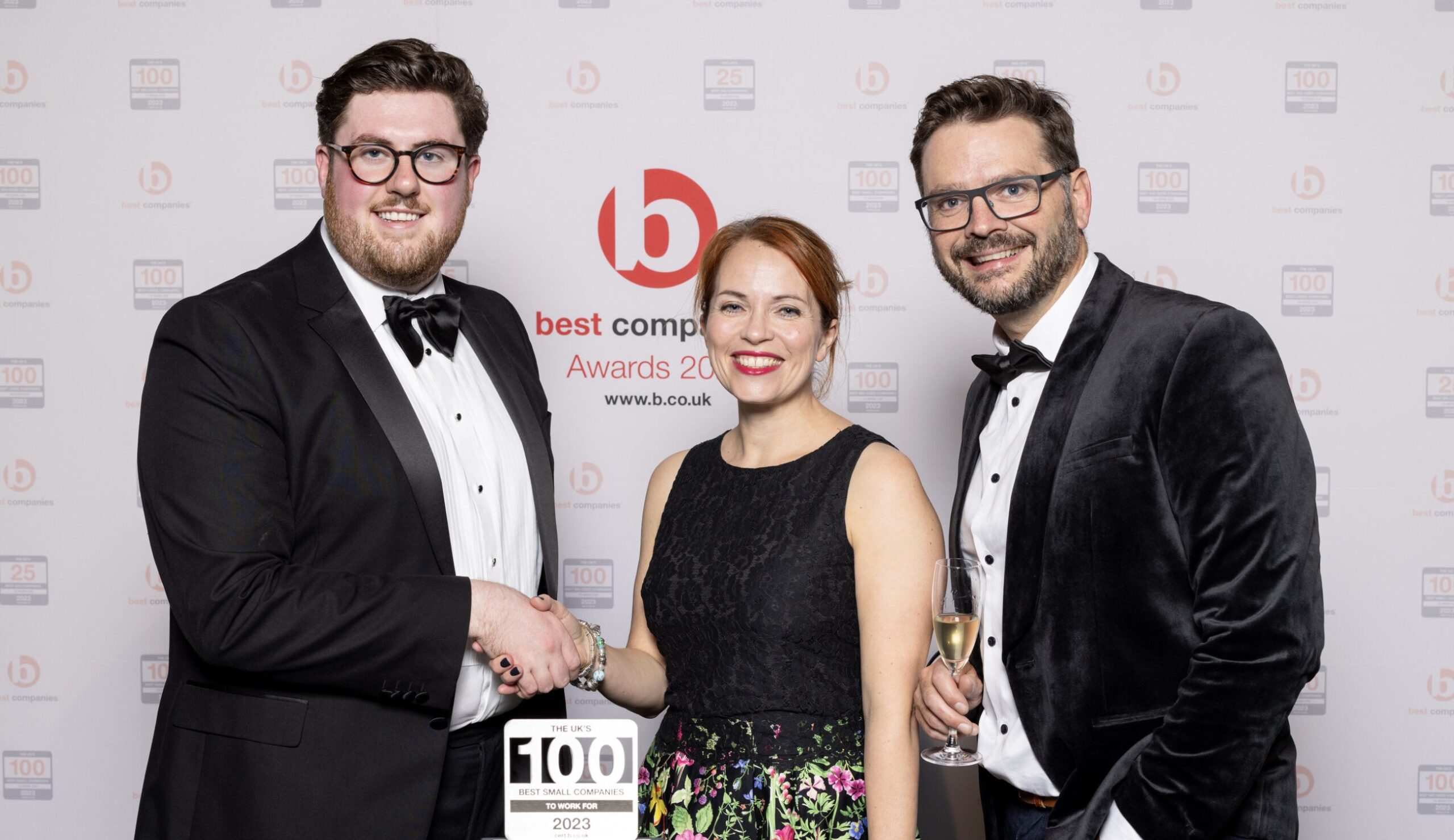 Last week marked a really special milestone for us at Modo25, when we were recognised as a Top 50 small company in 2023 by Best Companies.
Since we set up Modo25, it's been our ambition to create a really great place to work – a way of working that would get the very best out of the people in our team. Our ethos has always been that if people are happy and fulfilled in their work, they produce their best work – so both employees and clients benefit in this way.
For us that meant offering proper flexibility around working hours. We work a four day week – it's probably not the easiest way to work, as all of our clients work at least five days (for many retailers it's even more) – however, we worked through issues and logistics in order to make this happen, because having that additional day off a week is such an incredible benefit. Trying to achieve work/life balance isn't easy, no matter what life stage you are at, but having flexibility and trust at work is a great foundation on which to build.
Our ambitions for Best Companies
Early on, one of our ambitions was to be listed in Best Companies – it featured in our companywide exercise of creating a vivid vision, where as teams we gathered all the ambitions we have for now and the future as visual images and made them into one large collage. That picture is on the wall in our office and is an ever-present reminder of where we want to head to.
Late last year, we signed up to Best Companies, filled out the paperwork and then asked everyone in the company if they would answer the questionnaire that had been created. We were delighted that every single person responded and that we won 2 Stars for Outstanding engagement.  The responses also drove out some key improvements we could make and some very tangible areas that we needed to focus on, to continue to maintain and improve our team's engagement.
Our achievement this year in the league table
In November each year, Best Companies publish their annual top 100 league tables and we are absolutely thrilled to rank 37th for both the Best Small Company to Work For in the UK and the Best Company to Work for in Yorkshire and the Humber. We are also ranked 15th Best Marketing & Media Agency in the UK – which makes us 3rd in Yorkshire! We are beyond proud of our team and all the great work that they do for our clients. We are also not complacent, so we'll continue to work hard to make sure that we listen to our team to maintain their engagement, because their satisfaction at work should lead to even better client results in 2024!
Read more about our award here.