It's the start of a new week here at Modo25. So, Kylie and Tom have been checking out the PPC and SEO headlines to bring you this week's top five digital news stories to watch. From seasonal SERP changes to the roll-out of the new ad-supported Netflix amidst a cost of living crisis.
As we quickly approach another seasonal period, we all need to shift our strategies to maximise our visibility for peak. Particularly in e-commerce, this can lead to SERPs changing to match users' search behaviour as they look for the best deals. This could include an increase in shopping ads above organic listings, an expanded map pack to help users find shops or an increased FAQ section as users look for information on products.
To identify if your SERPs are being affected, we recommend keeping a record of what the SERPs look like in different weeks running up to peak ad how they change. This will make it easier to justify how your SEO strategy has been affected by seasonality when quizzed by wider stakeholders.
Netflix's ad-supported streaming option launched last week, amidst a declining economy that is pinching advertising and consumer budgets heading into the peak holiday season.
As marketers come under pressure to invest in channels that drive results, investing in a video platform that is untested and reportedly expensive compared to industry standards is risky for the streaming service, which is already competing with the likes of Disney+ and TikTok.
According to EDO, a marketing measurement company, "Advertisers will be paying a high premium to advertise on Netflix — with uncertain results. The platform reportedly won't have third-party measurement until at least early 2023." It will be interesting to see which brands take the risk and invest in Netflix in the run-up to Christmas.
When quizzed about potential penalties from link-building schemes, Google's John Mueller went on to discuss the likelihood that links in general will become a less critical part of the ranking algorithm as Google becomes more adept at understanding content in the future.
Although it was a typically vague answer, Mueller suggested that penalties may be less worth worrying about than they used to be, insinuating that backlink profiles as a whole won't be as influential in the ranking process. Suggesting that backlinks are only beneficial for understanding content however disregards all the other benefits of earning backlinks such as how authoritative the site is and who it's trusted by.
Mueller did say that backlinks will still be helpful for content discovery but it's something to keep an eye on as we head into 2023.
Amazon Ads has released new features to help advertisers use the power of video and streaming media to share their brand and product stories with customers. 73% of consumers say they prefer video ads to learn about products and services, and 88% say video ads have convinced them to buy.
Amazon Creative Services is a new service that helps advertisers discover, compare, and directly book with trusted service providers for the creation of impactful Sponsored Brands, Streaming TV and Sponsored Display videos, as well as other creative assets.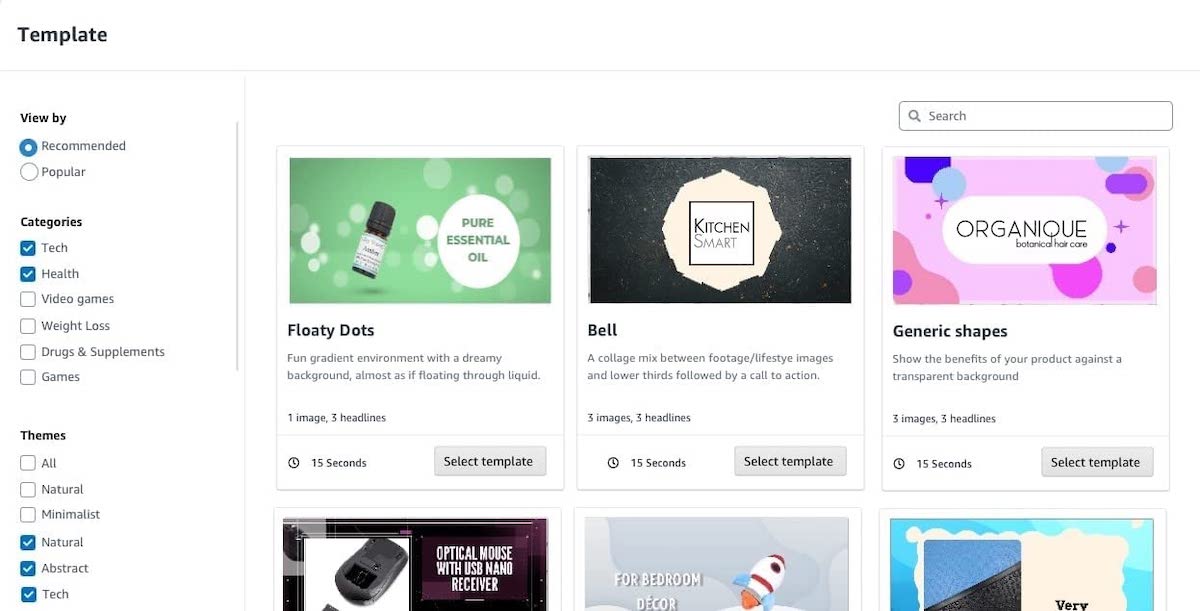 Google has released a new shopping search update focused on identifying the best deals across retailers, in an effort to make it easier to find the right price this holiday season.
New features include a more visible promotion badge on products, a coupon clipping feature to easily copy codes, a side-by-side price comparison tool for similar products and the ability to see if a retailer's price is higher, lower or typical for that product compared to others.
The update is expected to roll out in the next few weeks.
If you need support with your digital marketing in preparation for the peak period, in SEO, PPC, Paid Social or any other services, send us an email to team@modo25.com and we'll be more than happy to discuss your requirements.