My name is Hattie Craven, and I'm currently doing work experience at Modo25. I have written this blog to talk about my time at Modo25, and what valuable experience I have gained from my time here.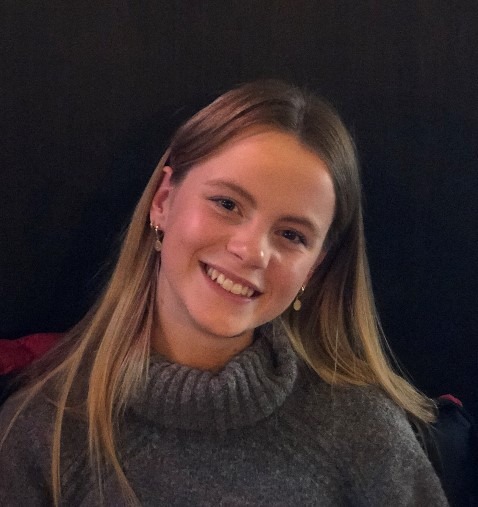 From studying to working
I am currently in my summer of lower sixth form, heading into upper sixth in September. For my A-Levels, I am doing Business studies, History of Art, and Graphic Design – which I thoroughly enjoy.
My work experience at Modo25 was for a two-week period, I didn't know what to expect. I had never done any work experience so I was nervous but also excited, especially as it was my first time traveling to Leeds alone! I did my research before and found out about inhouse marketing and the software Modo25 has developed, BOSCO.
The first week of work experience
My first week of work experience started with a very apprehensive early morning train to Leeds. I arrived at Modo25 and was introduced to a lot of friendly new faces which instantly made me feel welcome. 
To start with I was given an introduction to the business and how everything worked which helped me to gain a more in-depth knowledge of the business and ask any questions I had.
For my first lunch, I was treated to a meal out with some of the team. This was one of John's ideas to help everyone get to know each other away from the office, especially after lockdown when they had all been working from home. At lunch, I had some really inspiring conversations with everyone about what they did within the business and how they got to where they are now.  
In the afternoon, I was then given the task of helping Abby with posting and creating news for Modo25's socials. This was very interesting and enabled me to broaden my knowledge of the digital marketing industry.
I also, learned key terminology to help my understanding such as PPC (pay-per-click) and SEO (search engine optimization). I was also introduced to LinkedIn and helped with creating my own account.
What I learned from doing work experience at Modo25
While I was doing work experience at Modo25, I was able to have an insight into everyone's jobs across the company to expand my knowledge and learning. I was included in the weekly Monday morning meeting and an end-of-the-month sales meeting which was really beneficial and fun. It gave me a really good insight into what working at Modo25 was like.
What I enjoyed about doing work experience at Modo25
One of the highlights of my time at Modo25 was when I sat in on an introduction to the business meeting with John. I found talking to John about how he started Modo25 really enlightening and inspiring.
He explained the reasons why he has created a business with a better work-life balance structure. For example, the four-day working week which from talking to the team at Modo25 they found really beneficial and meant they were more productive and efficient.
What I learned at Modo25
I learned that Modo25 is much more than the typical marketing firm; it has a deeper purpose and aims to make the world a better place to live and work.
This is shown through their amazing work with charities such as OneMoreChild, helping children in Uganda have a better quality of life. It was really moving to hear some of the individual stories of the children Modo25 has helped. John's modern way of working is really interesting and I found this really inspiring.
I genuinely really enjoyed my time at Modo25. I met some great people, from who I learned so much. Whether that was about the digital marketing industry or about life in general. The time I spent at Modo25 allowed me to gain more confidence in myself and my knowledge. I was able to feel excited about life after education.
Want to join our team? We're always on the lookout for new family members. Check out our careers page for roles we're recruiting for. If you can't find what you're looking for, drop us an email at team@modo25.com and tell us what you can offer!