This week, fast food delivery chain, Deliveroo, sets out to prove the incrementality of affiliates. The Deliveroo affiliate program has long been looking for a way to measure success.
Elsewhere LinkedIn has been discussing the framework for successful account-based marketing and Google Search Console adds a new report for publishers. Here are our five to watch this week in digital.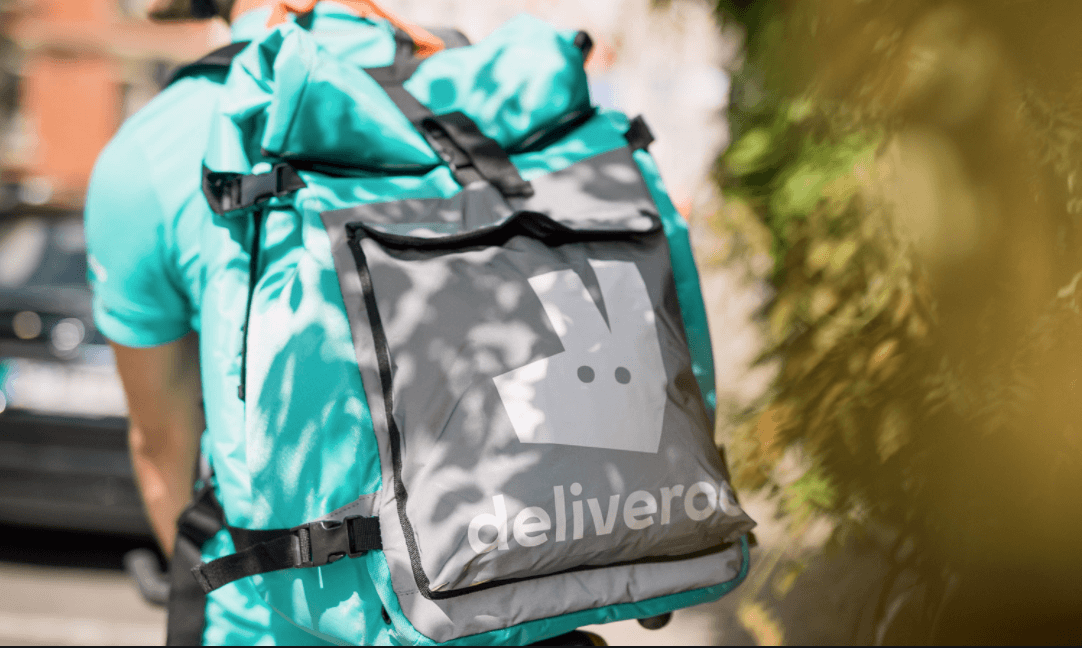 Deliveroo affiliate program wants to prove that affiliates also deliver
Proving the incrementality of affiliates is a long-standing battle for marketers. One well-known brand is now looking at how it can prove that affiliates are delivering the goods. With the pandemic, this has only been emphasised further.
Deliveroo is now testing a new approach that can measure incrementality at scale. Before, Deliveroo, along with most businesses, would blanket every user with the same offer and then work out which sales were incremental. The new Deliveroo affiliate program will instead use personalisation API to determine which offer is most likely to get the best results for specific users.
The program, developed by Button, allows brands to dynamically test target groups to measure incrementality of orders from both new and existing customers. This new approach to affiliates will prove interesting for the industry and could potentially solve the question of proving that affiliates deliver results.
Understanding the importance of audience overlapping
Over the past year, as a result of the COVID-19 pandemic, we have been increasing our time spent online. In fact, we now spend more than 40% of our day on our devices.
With that, many companies and marketers are turning to influencers as a form of digital advertising. While working with influencers can be incredibly profitable, it can be hard to know which ones to work with. Ultimately, you need to match your consumers with an influencer's follower-base for maximum success.
This is why understanding audience overlap is so important. Many influencers will share the same core followers. This is especially true if you're trying to reach a certain niche. There are tools out there that can help you to understand more about audience overlap which will help you to narrow down which influencers are worth your time and money.
LinkedIn reveals a framework for successful account-based marketing
To support to age-old communication problems between sales and marketing, LinkedIn has created tools to support account-based marketing (ABM).
LinkedIn is helping marketers navigate these challenges by working on solutions around the ABM strategy. They have created a network of marketing partners across campaign management, audience data and measurement. The framework model aims to help marketers get the most out of their ABM marketing efforts.
From aligning content to the audience and developing customer profiles, the framework could be a huge help to ABM marketers going forwards.
Google Search Console adds a new report for publishers
As we all know, Google has been implementing quite a few changes recently. The latest change to come into play is a new report that will help news publishers measure the performance of their content better.
The report runs much the same as existing ones including metrics such as impressions, clicks, and click-through rate (CTR). The main improvement is that the report can determine how many times an article has been shown to users in Google News, plus how many clicks it has had. Before this new report, it wasn't possible to isolate this specific data so should prove incredibly useful to publishers.
Google starts crawling HTTP/2 of sites
Google has started to crawl the HTTP/2 of sites. If Google is performing this type of crawl, you will get a notification.
This type of crawl was tested in September and November of 2020 and it appears to be ramping up. Gary Illyes had this to say about the crawl, "Google will start crawling domain over HTTP/2." It goes on to say "Google systems have determined that domain supports HTTP/2, so most Google crawls for your site will be over HTTP/2. You may see this change in your site's logs. Google has decided to use HTTP/2 when crawling sites that support it, because HTTP/2 can improve crawling efficiency, both for Google and for your site. This change has no impact on your site's rankings, and no action is required from your side."
Looking for support with your digital marketing? Drop us an email on team@modo25.com to find out more about working together.