Our Senior Performance Marketing Manager, Tom, and Associate Director of SEO, Jamie, discuss this week's top digital headlines. The biggest news this week is that Twitter is to remove its Fleets feature after just eight months. Plus, Google's core algorithm rollout for July has finally finished. Also, we talk about the full impact of the iOS14 update on Facebook, how Google is rolling out its optimised targeting, and how PDF documents will not contribute to Google's Core Web Vitals metrics.
Here are this week's five digital headlines to watch: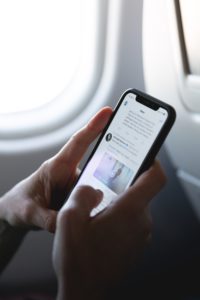 Twitter has announced it will be removing its Fleets feature – temporary tweets that stayed online for just 24 hours. They were found across the top of users' screens, but anecdotally usage has been low. This has been reflected in Twitter's decision to remove the feature after just eight months. What is interesting is that Fleets had only recently been updated to allow advertisers to use the feature.
Google's July core algorithm update has finished rolling out. It's been a whirlwind couple of months in terms of Google updates; with the product review, spam update, and 2 core algorithm rollouts in a short space of time. A lot of people were reporting a big shift with this latest update. So, now that it has finished rolling out, we'll start to see the true impact.
A small but important clarification from Google is that PDF documents will not contribute to Core Web Vitals metrics. This question cropped up on Twitter because a webmaster had found some .pdf URLs listed in the Page Experience report of his Search Console property. However, John Mueller quickly responded to clarify that this is an anomaly, and the scores don't come into consideration.
As one Google update ends another begins and this time it's all about optimised targeting. In the demographics section of your ads account you may start to notice some demos begin to show a 'signal' label. Essentially this will work in a similar way to audience expansion but with your demographics. This setting will be on by default when it rolls out so be sure to check if you want to continue only targeting certain demographics.
Over the last few months, we've seen a barrage of information around Facebook and iOS14.  But only now are advertisers seeing the full impact of this change. With numbers being reported as missing over 50% of sales it's easy to understand why businesses are pulling back on their advertising spend through Facebook.
Are you looking for digital marketing support? Drop us an email at team@modo25.com for an informal chat. We look forward to discovering how we can support you with your digital marketing success – let's work together.