In this week's digital news to watch, our Performance Marketing Manager Tom and SEO Executive Kylie discuss everything Google and Reddit and how each of these platforms are making waves in the ad and marketing world.
A former Google Ads boss is creating his own search engine that does not serve ads, instead, the platform will be entirely subscription-based.
The idea is that the platform will be 100% ad-free and 100% affiliate-free, when users search for something, the content they receive will be the best quality content not necessarily the most clicked on content. Among the content that will be penalised is clickbait; if it drives vast amounts of user engagement, it must be of high quality.
The overall concept is very interesting and could help smaller retailers and high-quality independent sites, but it remains to be seen if there is an appetite out there for users to search for a price.
Google has announced a range of new features across their measurement platforms, allowing users to track and understand results even if data is missing. The idea is to bridge the gap in results when cookies and data aren't available. It will be interesting to see how accurate these data fill methods are, as we've seen with Facebook the numbers coming out of the platform when it doesn't have all the data are shaky at best.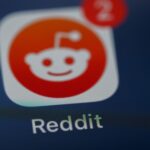 Reddit is a great place to find niche communities that are experts on their subject matter, making it a great place for advertising. Reddit is beginning to put together its own in-house agency to work directly with brands and help them get the most out of the platform.
For people new to the platform this will be a great help as Reddit can be a confusing space at the best of times so ensuring that your ads land correctly is important.
Nearly a year after it was announced Google's tool would shut down, its replacement has been launched by Schema.org. The Schema Markup Validator is now available to use in beta with a lot of the same features we are used to, even showing a very similar looking box to fetch a URL or enter a code snippet on the first landing on the tool.
Although Google had previously said that the features would all be copied over to their new Rich Results Test, this wasn't true, as it only supports structured markup that is officially supported in Google's search results.
Google is adding more data to its Performance Report to show direction requests and website visits. This data has already been available on the Insights report, but it will now be added to the new Performance Report.
Direction requests show the number of unique users who request directions to your business, now discounting things like double-clicking, direction request cancellations, and spam, so this should now give a more accurate metric. Website clicks are the number of clicks that the website link on your business listing gets.
Are you looking for digital marketing support? Drop us an email at team@modo25.com for a chat about how we could work together. Whether it's with SEO, paid media or affiliates, we have specialists that can help you to build strategies that work.