On Tuesday, December 15, Modo25 hosted an online discussion titled, 'How can retailers best plan for 20201?'.
Diane Young, Co-Founder of The Drum, hosted the session with panellists Don Williams, Partner – Retail Sector at KPMG; Andy Mulcahy, Strategy & Insight Director at IMRG and John Readman, CEO of Modo25.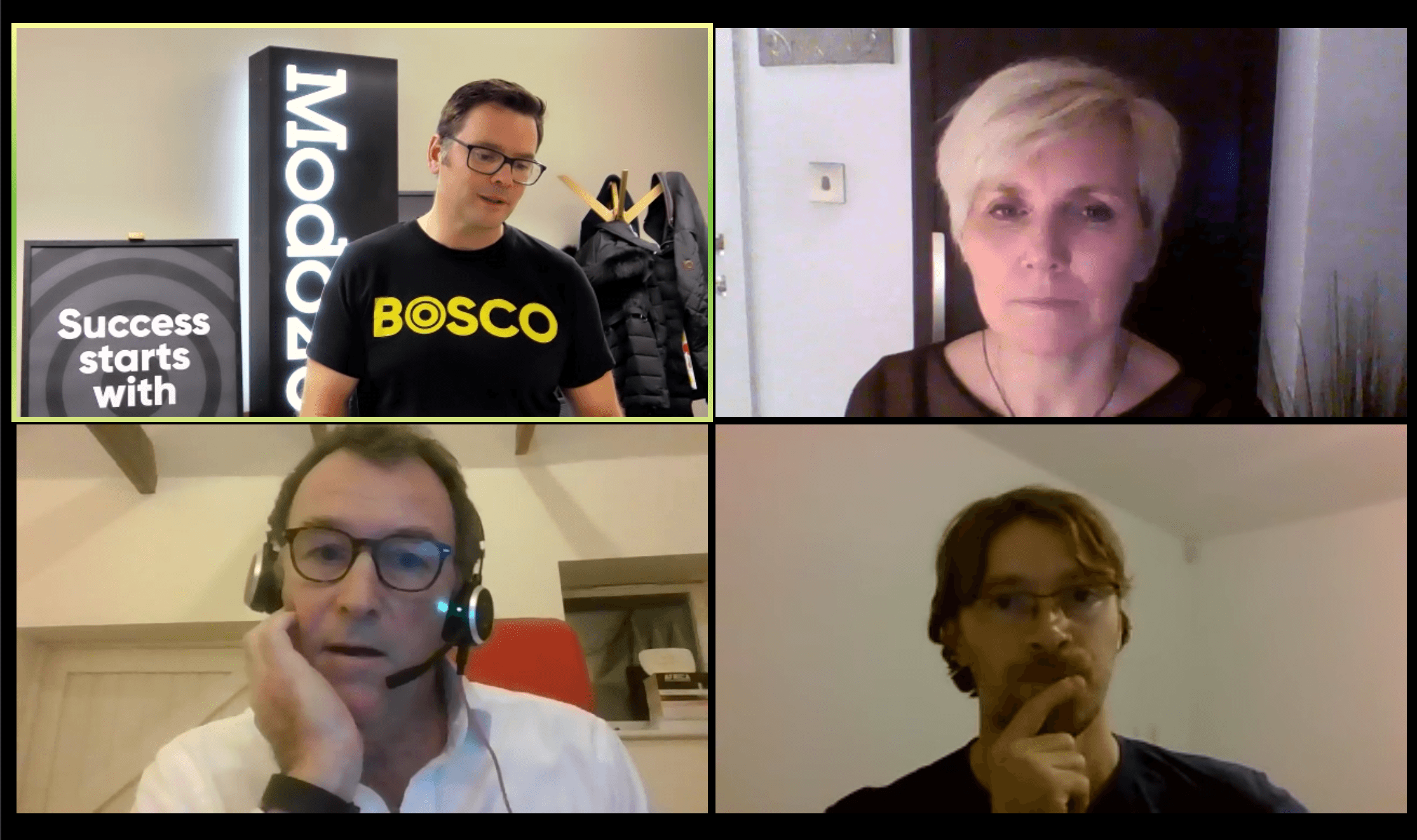 The aftermath of Black Friday for retailers
After the introductions, Diane jumped straight in by asking the panel what they thought about Black Friday 2020.
Andy felt that Black Friday went fantastically this year. The problems with stock meant retailers were encouraging consumers to shop early to avoid disappointment and extended delivery times. This was only pushed along further by the second national lockdown in the UK.
Because of this earlier marketing push, the growth rate for businesses throughout the whole of November was competitive. However, Andy did state that there is a 'storm brewing' over delivery capacity with some logistics companies swamped with orders.
Don agrees with this and also believes that capacity constraints are the next big issue for the eCommerce industry. Businesses have brought forward their Christmas sales to get consumers buying earlier to avoid Christmas overload for delivery companies.
Don also commented on the challenges for retailers in terms of consumer behaviour. Back in March, customers were very understanding of disruptions to services. Nine months on, however, consumers are accepting this way of life as the 'new normal' so expect the same service as pre-COVID times. He stresses the importance for businesses to have clear communications to avoid consumer disappointments.
How Black Friday looked in digital marketing
In terms of digital marketing, John notes that there was an increase in CPC across all media in the run-up to Black Friday. Businesses held margins and did quite well and data from the first week of December is strong.
This brought up the question of: did everyone do their shopping in Black Friday, or have retailers stayed in sale or gone into sale early in the lead up to Christmas?
Andy agreed with John saying that he noticed conversion rates are elevated by 25% compared to pre-COVID times. People are more persistent to get something because they can't get it in-store. Therefore, consumers are converting a lot more. However, the basket amount hasn't increased with that. People are buying more frequently but spending less per order.
How have small businesses been affected in 2020?
In Andy's opinion, the pandemic has been good for small online retailers. They've capitalised on the overspill from bigger retailers who couldn't meet demand. The issue is they don't have much staff or utilise the new data they have as a result.
But if they did, there would be plenty of opportunity for future growth and improving their customer journey. Andy also says small businesses in certain niches should prepare for an influx of sales in 2021. For example, wedding businesses are likely to see a huge boom when restrictions are finally lifted.
John also thinks certain niches will pick up dramatically in 2021. He used the example of fashion, which has had a poor sales year. In Spring/Summer 2021, if restrictions are eased, people will be buying new summer clothes for staycations and, hopefully, travelling abroad.
The customer journey is also something Don picked up on. In terms of offline, businesses need to make consumers feel safe coming into a store. These are things that could build brand loyalty to avoid bad experiences.
Where should marketing budget be spent in 2021?
John argues that businesses need to seriously consider using Amazon. He cites that 40% of product searches start on Amazon and this is a huge missed opportunity for retailers who aren't on the platform. Plus, it gives business owners access to well-established logistics and delivery services they may struggle to source on their own.
Both Andy and Don agree that sustainability should be a top priority for retail in 2021. With the acceleration of online shopping and delivery, consumers are becoming aware of companies who don't package in an environmentally way.
Andy argues that if you were to show a consumer the exact same product at the same price, but one company has a sustainable product journey and packaging, consumers will always favour that brand over the other. Don agrees to say that sustainability is influencing consumer purchasing.
Fill in the form below to watch the whole webinar including conversations about Brexit and more in-depth conversations about the above topics.