As an eCommerce business, is there anything more important than your website? It's the centre of all your sales and marketing and is the make or break for many businesses. If you're new to the market, you may assume you need a team of digital wizards to create your website for you. Well, you'll be pleased to know that making a website nowadays is a pretty simple step-by-step process that even the most digitally challenged of people can overcome. We're breaking down all you need to know to design a killer website.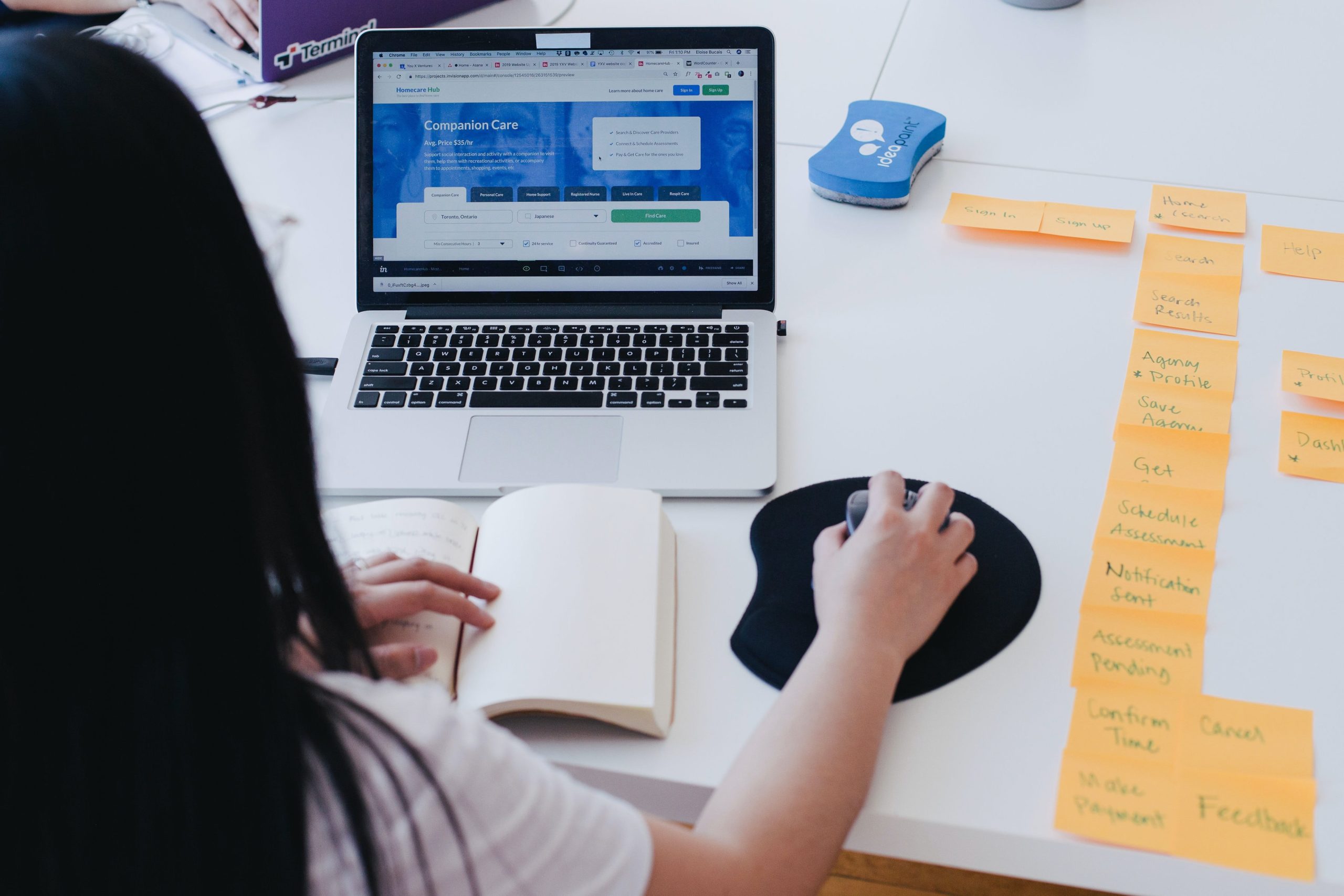 Use a website building platform
Just a few years ago, you'd have struggled to build a website without the input of a developer. Nowadays, there are several big-name website hosting platforms that allow you, the everyday person, to get stuck in web design. These platforms are called CMS', Content Management Systems. Some popular CMS platforms include Squarespace, Wix, WordPress and Shopify.
Claim your domain name
Now it's time to claim your domain name. Your domain name is simply the name of your website. So, for example, yourbusiness.co.uk or mydomain.com. Since there are literally countless websites out there, you may find that your ideal domain name may already be taken, sort of like an email address. That's why it's sensible to be prepared to compromise if needed and think of variations you'd be happy with should you find the one you want isn't available.
Add the relevant pages
Once you've determined your CMS platform, you next need to start building out your pages. If you're not sure where to start, check out your competitors for inspiration. Remember, aside from the core pages you think you need, you'll also need pages for privacy policies and possibly FAQs etc.
Implement a beautiful design
Again, with the help of modern-day website hosting platforms, you don't need to be a graphic designer to create a bespoke, stunning website. You can use pre-made templates, although, this does lack a certain level of individuality and users can tend to spot when a website isn't unique. Instead, use a pre-made template as a guide and make some personalise changes throughout for that signature stamp of your brand. Or, if you're wanting to steer clear of templates altogether, you can just create pages totally from scratch. It's entirely up to you and your confidence and abilities in terms of digital skills and understanding.
Brush up on basic SEO
Every website and eCommerce owner should have a grasp of the basics of SEO. Search Engine Optimisation (SEO) is essential for website performance. Without at least a basic understanding of it, your website will struggle to convert users. SEO focuses on organic performance, so, that's people finding your website online without being prompted along by paid advertisements. Additionally, SEO is the only free way to boost your website's performance in SERPs (search engine results pages) to encourage people to spend money with you.
SEO includes things like keyword optimisation, knock-out content as well as technical elements like page speed loading times and basic back-end coding.
Optimise for mobile
It goes without saying that your website needs to be able to perform well on mobile. With one-third of all shopping in the UK coming from mobile devices, it's no surprise that Google prioritises mobile-friendliness. Don't worry, most CMS platforms come with this function built-in, allowing you to edit and adapt your site specifically for mobile viewing. If you want to know how your website performs on mobile, you can use Google's mobile-friendly tester for a full report on your site's performance and areas for improvement.
Check out plugins
All reputable web hosting platforms use plugins to better the performance of your website. For those of you who don't know, plugins are little pieces of software, sort of like an app on your phone, that connects to your website to provide you with further insights or suggestions. Some popular plugins include:
Yoast – provides you with SEO prompts to improve the visibility of your content both on blogs and pages.
WPForms – ideal for creating forms of pages, e.g., contact forms, job adverts, downloads etc.
Jetpack – for total website security and protection, Jetpack provides real-time backups, malware scans and spam protection.
Designing a website is easier than you think and doesn't require a coding specialist to get one live. While making a site is relatively straightforward, understanding some of the digital marketing practices that will help it thrive is another thing.
If you're looking for support with designing your website from a technical and or design point of view, drop us an email at team@modo25.com to find out more about how we can help.