Whether you work in digital marketing or not, you'll have heard of influencer marketing. But what is influencer marketing, and why should you use it? So, if you're thinking about getting started with using influencers, Instagram is the best place to start.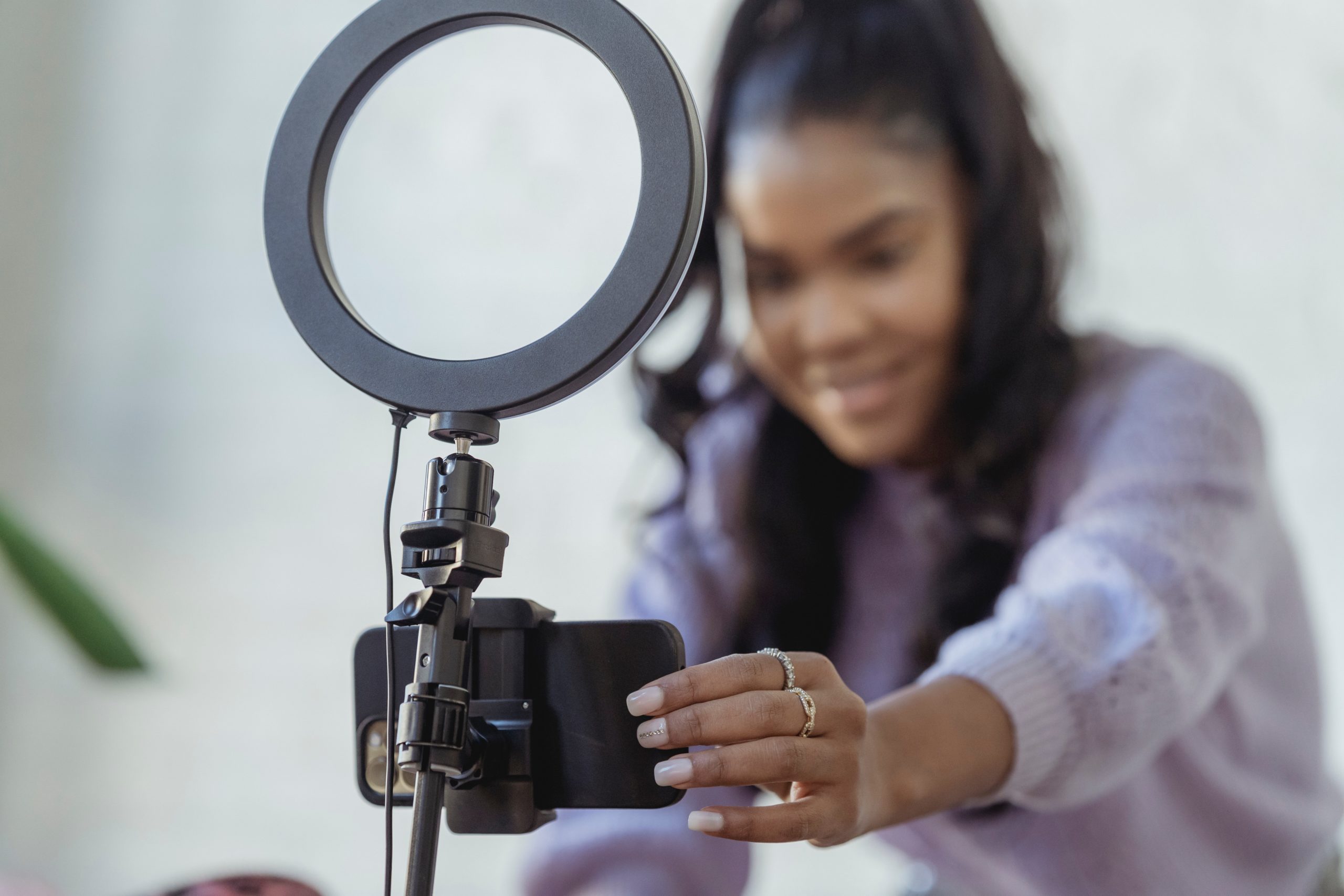 Why choose Instagram for influencer marketing?
The influencer marketing sector is estimated to reach £12.57 billion globally in 2022. In a recent survey, 90% of respondents said that they believe that influencer marketing is an effective tool, and 63% of marketers plan on extending their influencer marketing budget within the next year. So, why should you use Instagram over other social media platforms such as TikTok or YouTube?  
Instagram has over 1 billion monthly active users and has the largest number of micro and macro-influencers across any social platform. It's easy to understand why so many big brands are using the platform – for example, the fashion sector accounts for 25% of all brand interactions on Instagram, and giants such as Pretty Little Thing spend millions of pounds on influencer marketing each year. 
Starting your influencer journey
It is clear that Instagram is the best platform to get started with when wanting to begin influencer marketing. We've pulled together this checklist of things you need to know before you get started. 
Step 1: Define your goals
 The first step in starting your influencer campaign is having a clear set of goals. This is what you are trying to achieve from influencer marketing. Do you want to boost your reach? Are you looking to increase your sales? Or perhaps you are launching a new product? Whatever your goals may be, you need to take your consumers into consideration. Where are they in the funnel? Are they ready to buy but just need that last touch of persuasion, or are you targeting consumers that have never heard of your brand? No matter the positioning of your consumers in the funnel, you can still use influencers to target them. But having set objectives will give you a key indication of what metrics you should be tracking. For example, if your goal was to increase brand awareness, the metrics you would need to be tracking would include impressions, reach and engagement.  
Step 2:  Set your budget
 Some micro-influencers may promote your products on their channels if you offer them free products or discount codes. However, these tend to be accounts with small followings. Influencers with larger followings will expect to be paid for their service, so you'll need enough in your marketing budget. Your budget will dictate what types of influencers you can afford and how achievable your goals are. But how much do influencers cost? Celebrities such as Ariana Grande, Kylie Jenner and Cristiano Ronaldo will expect upwards of $1.5 million per post, and macro-influencers such as Elanora Pons or Charli D'Amelio charge around $180,000 per post. However, micro-influencers that are experts in their niche with between 50-100,000 followers, charge around $100-$500 per post.  
Step 3: Identify your influencers
Now you have set your goals, determined your budget and know what metrics you are tracking, you can start choosing which influencers you would like to work with. It's important to choose influencers that are in your product niche and share the same values as your brand. That's why it's important to look at their audience. Do their followers engage with their posts? Has this influencer worked with brands before and how did their audience respond? Choosing the right influencer for your brand and campaign objectives can be challenging. So, here is a breakdown of what you should be looking for when identifying which influencer to use:
Reach: If your goal is to boost reach, you will want to look at a top tier influencer with a vast following. With reach as the goal, the more followers the influencer has, the more exposure your brand will receive. 

Niche: Influencers that are considered experts in their niche would be a perfect choice when marketing a niche product. For example, if the product you are selling is horse feed, then you would want to choose an equestrian influencer that has a substantial following of like-minded horsey people.

 

Voice: Are you looking for more formal influencers or are you looking for someone light-hearted. You want to make sure that their tone-of-voice lines up with your brand.
Engagement rate: Top celebrities or macro-influencers can struggle with their engagement levels even though they may have millions of followers. Ensure you double-check your chosen influencers' engagement rates to ensure that you are reaching your goals and that your marketing budget isn't going to waste.

 
Step 4: Create a structured collaboration agreement
Once you have identified which influencers you are going to work with, you need to agree on a collaboration agreement upfront. This will make sure that neither party are left dissatisfied and that the campaign runs smoothly. Factors that you need to consider when creating this agreement are; Time frame, content (what type of content you expect from them, how many pieces of content and how often they will post), content usage rights, compensation, and payment. It is important to make sure that this agreement is made up front and that both parties are happy. This avoids missed deadlines and dissatisfaction which could lead to no payment or legal issues.  
Step 5: Influencer campaign types
You now have your influencers lined up and the terms of the agreement fixed, so now it is time to establish what campaign type you wish to proceed with. Here, you should look back on your goals to determine which campaign-style suits your brand and goals most appropriately. Some of the most commonly used campaign styles include: 
Branded content- you will share the content on your own Instagram account; however, the content will feature the influencers.

 

Competitions- Influencers will use their Instagram platform to generate a giveaway competition to win free products from your brand.

 

Reviews- Influencers will create content where they review your products. However, it is important to give them a bit of free rein for honesty to remain credible in the eyes of their audiences. 

 

Sponsored posts: you will pay the influencer to create a sponsored post that they share on their Instagram page promoting products.

 
There are several styles of posts available on Instagram, from single posts to videos, to carousels, reels and now IGTV. Influencers can also post stories which can include polls and one of the latest features of Instagram allows users to like and react to stories. You must discuss this with your chosen influencer/s to make sure that you get the most out of your collaboration.  
If you have any questions about this blog or would like to know how our team can help you get started with influencer marketing, please do not hesitate to get in touch with us at info@modo25.com.