The Modo25 team have started group training sessions with the help of performance psychology experts, Tougher Minds.
Tougher Minds is a creation of Dr Jon Finn who has worked in well-being and transformational leadership for nearly 20 years. The goal of Tougher Minds is to help people build better habits that help them in both their personal and professional lives. Using bespoke workshops and coaching programmes, Jon empowers people and businesses to fulfil their potential.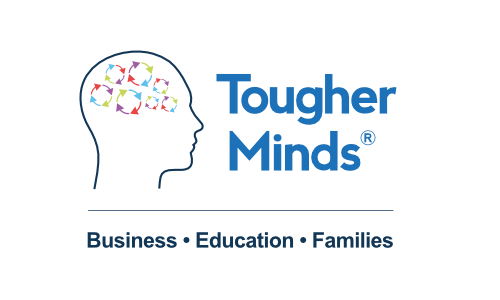 Tougher Minds & Modo25's workshops
Every fortnight, the Modo25 team logs onto a virtual session with Jon. In our sessions, Jon provides us with invaluable insights into how and why we may be stuck in bad habits. He uses a model called the A.P.E Brain to better explain.
A.P.E (alive, perceived, energy) is our brain's way of coping and dealing with everyday situations. This can make it difficult for us to be healthy, happy and performing at our best. That's because our core human instincts found in the A.P.E. brain focuses on short-term gratification.
Jon encourages the Modo25 team to challenge this and instead re-focus our minds. This enables us to think more clearly about situations and channel our energy on more proactive ways of thinking.
What do the Modo25 team think of the training?
Alongside the group workshops, some of the team are having regular independent sessions too. This is a chance for us to work with Jon on some of our personal goals and habits in a more one on one setting.
Our Commercial Director, Will Leuchars, finds the sessions particularly useful, "I am finding the process really helpful. Particularly since I have lost my productive hours since we had a baby due to being on childcare duties from 6 am to 8 am most work mornings (my wife works full time, so we have to juggle the day around our son). 6-8 am was when I used to get a lot of my focused work for the day done.
I have learnt to replace that time and feel energised and in the right brain state by using a short break to exercise and then apply myself at a later time in the day. It's quite a simple trick that was explained to me in my first 1-2-1 coaching session and has definitely improved my productivity."
James McKeone, our Principal Data Scientist, is also finding the sessions helpful, "I like how small the personal change can be to start on a self-improvement journey. Anyone can find a few minutes a day to focus on something small. In my 1-2-1 with Dr Jon Finn, he helped me to focus on the parts of the tougher minds training that would be most beneficial to me. It's too early to say whether it's having a long-term difference, but I'm keen to see where it leads."
Could you be the next member of the Modo25 family? Check our careers page for the latest roles we're recruiting for. If you can't see what you're looking for, drop us an email at team@modo25.com and tell us about yourself!