Marketing continues to be a battle against the metrics.
Accountability through ROI continues to be a critical component in justifying marketing spend and making it as efficient as possible, and rightly so. To make things harder the customer is more elusive, informed, empowered, connected and untrusting than ever before.
So how do brands and organisations create more certainty in their marketing?
That enviable depth of audience insight and customer understanding once afforded to all but the biggest brands is now accessible to all. It can not only level the playing field, it can provide a platform to gain significant competitive advantage. Marketing investment decisions must not be based on opinion alone. We also need to look beyond traditional marketing metrics such as ROAS and look to align customer acquisition investment and measurement to profit, life-time value (LTV) and incremental revenue growth.
The risk of wasted investment and new opportunities are just too great, besides genuine competitive advantage is closer than you think.
In the age of the customer, marketing's now a huge paradox of choice. There are so many investment options afforded to todays' marketing teams that it's often overwhelming!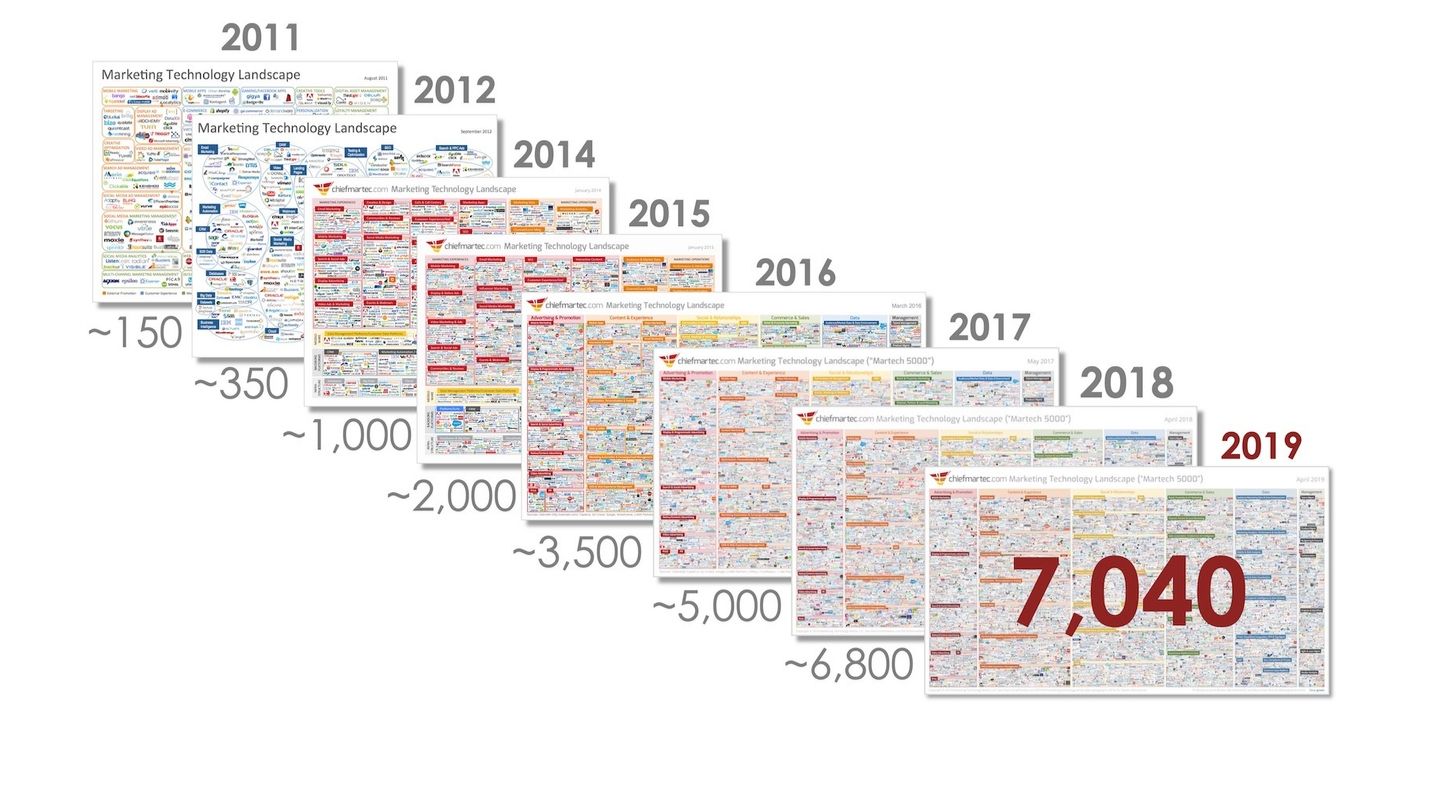 Credit: Chiefmartec.com
As a result, marketing's never been this easy (new ways to drive awareness and engagement), or this hard (an abundance of tools, technology, tactics and market noise). This problem contains the opportunity. There has never been a time where we've had access to so much real customer insight — born from data. This data is the basis of understanding, creating more certainty and ultimately driving sustainable business growth.
The right mix of data can yield profound insights into what consumers really want and need at each stage of the customer journey.
At Modo25, we believe that the depth and quality of the customer relationship is proportional to how much you truly understand them.
How are you creating more certainty?