Our Senior Performance Marketing Manager, Tom, and Associate Director of SEO, Jamie, discuss this week's top digital headlines. The biggest news this week is that the UK advertising watchdog is launching a takedown of misleading advertising related to cryptocurrencies. Plus, Google's new July 2021 core update is live but the turbulent launch continues. Also, we talk about how pausing your underperforming Google ads have a negative impact, how Google is removing breadcrumbs from SERPs, and how to prevent emails from tracking you.
Here are this week's five digital headlines to watch: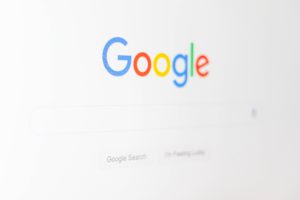 The UK is to set takedown misleading advertising related to cryptocurrencies with the focus being on online and social media ads. The complaint is that large customers aren't aware of the risks and the ads don't make these risks clear. Regulation of online ads has been at the fore recently with 'junk food', crypto and politics so we can expect to see more of this as more spend moves online.
Are you regularly pausing underperforming Google Ads campaigns? It can be quite easy to pause campaigns that don't seem to be working. However, as it turns out, you should actually be looking at ways to optimise or blend these campaigns first. Too much pausing can back your account into a corner, in the long run, rendering all of your hard work useless.
Apple is bringing more privacy features in iOS 15 and this time it's all about emails. 'Mail Privacy Protection' prevents businesses from tracking how you interact with your emails. Users will be able to turn on these settings once the latest update is released which will stop the likes of pixels working within the email. Clicked links will still be trackable but for now, email advertising is about to get a little harder to measure.
The Google Core algorithm is still rolling out, albeit rather turbulently. A lot of SEOs are reporting heavy fluctuation as a result of the core algorithm update which started rolling out on 2nd June 2021. If you've been affected, you'll be please to hear that the update is expected to be completed within the coming days. We'll keep you posted!
Google is testing breadcrumbs and URL structures from SERP snippets. This is something Google has been testing on-and-off for a while, however, it could have an impact on click-through rate. While we haven't noticed any impacts of this testing yet, it's an important one to keep an eye on over the coming months – especially as the new core update comes to a close.
Are you looking for digital marketing support? Drop us an email at team@modo25.com for an informal chat. We look forward to discovering how we can support you with your digital marketing success – let's work together.