Our Performance Marketing Manager, Tom, and Associate Director of SEO, Jamie, discuss this week's top digital headlines. The biggest news this week is that Google is tightening up its financial ads policies after watchdog pressure. Plus, Google's new July 2021 core update is live and their spam update is now completely rolled out. Also, we talk about how best to measure your social media, as well as the demise of BMM keywords.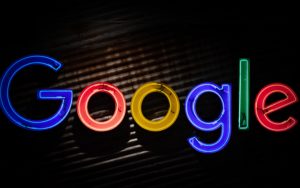 Here are this week's five digital headlines to watch:
Google starts rolling out its core update. This is the second core algorithm update to be rolled out in the space of a few weeks. It already appears to be having a noticeable impact across the industry. Google's recommendations remain unchanged with regards to these algorithm updates.
Google completes the rollout of the spam update. This is also a "part two" of an algorithm rollout, with a part on being on 23rd June. This doesn't appear to have had too much of an impact and is more likely to have affected very specific niches rather than being internet-wide.
Social media is often seen as a bit fluffy in comparison to paid alternatives. When it comes to measurement, it's hard to understand the correlation between a like, a comment or a follow with tangible revenue. A new article published by The Drum gives some great insight on how to measure social media and how to draw comparisons with its paid counterparts.
Google is set to tighten its policies on financial ads. From September 6th, only businesses approved by the UK financial watchdog will be able to show ads. This is good news for potential scam victims but for those that have already fallen to them, it's little respite.
BMM keywords have been on their way out for a while but Google will deliver the final blow by the end of July. They will provide users with the option to convert their keywords to phrases or remove any BMM keywords that are identical to phrase match keywords in the same ad group. Google has recommended waiting for these tools to roll out rather than changing your BMM keywords manually.
Are you looking for digital marketing support? Drop us an email at team@modo25.com for a chat about how we could work together.