With skyrocketing tuition fees, an exponential increase in the cost of living, and fewer grad jobs available, it's no wonder so many young people are rethinking their plans post A levels or college.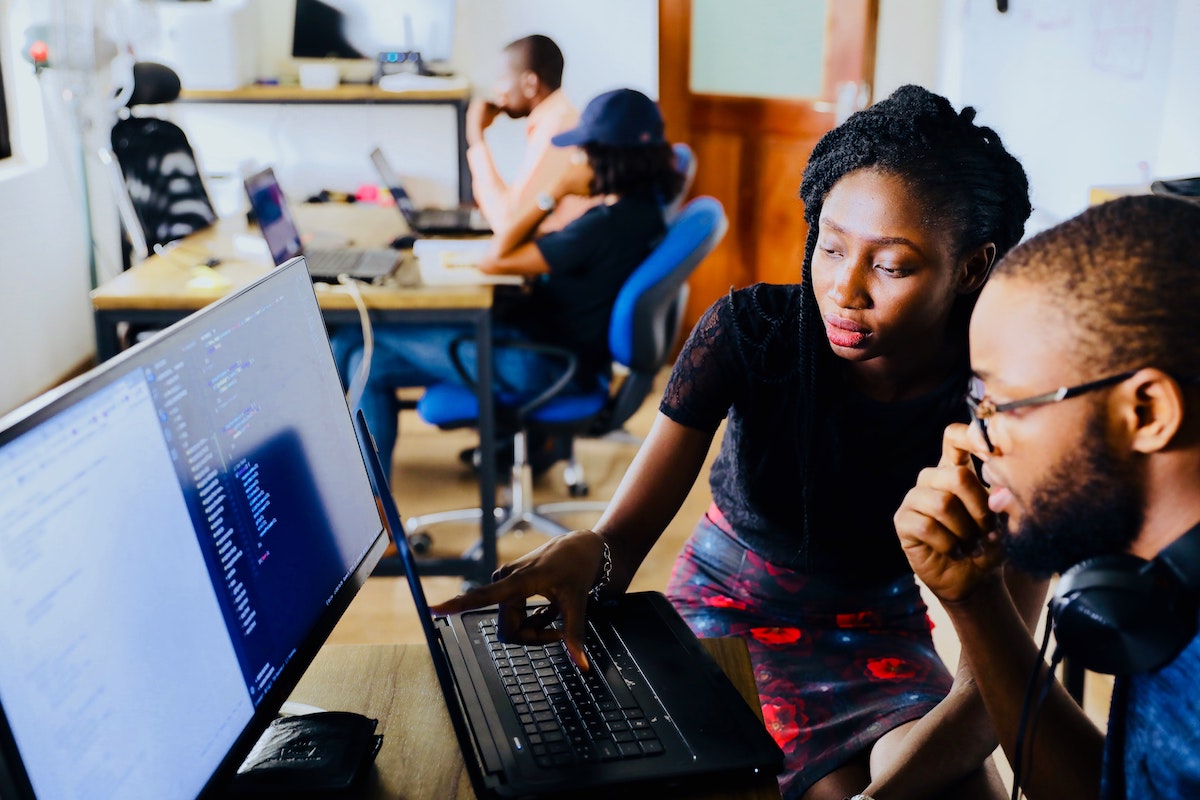 Getting into Paid Media via apprenticeships
 At 17, deciding what you want to do for the rest of your life is tough, and the degree versus apprenticeship debate has been an ongoing challenge for many years. That is until recently. Due to the evolution of digital apprenticeships, we have seen more young people than ever opt for this route, just like our very own Paid Social Media Executive, Evie. 
 "I was very much pushed down the university route at college. With good predicted grades and a passion for English and Media Studies, my tutors thought it would be the best option for me. I ended up applying for the top three UK universities that offered Journalism, as I thought that would interest me. So, I went to university for three months before deciding to leave. I just knew it wasn't the right choice for me. I had an urge to work and earn my own money."
Training and development are key for any young person's career, and with the digital sector quickly evolving and expanding, it's only right that the next generation of digital and creative talent are at the leading edge of it all. 
"My apprenticeship allowed me to gain not just digital skills, but life skills too. I know many friends who have just graduated university and have never typed an email before or been in a face-to-face meeting with a client or a prospect. I was 18, being thrown into all sorts of situations, learning from industry experts that had years of experience – it's almost like character building in a way. I've learnt time management, how to work well under pressure, organisation and many other skills that'll follow me as my career progresses.'"
Getting a job through the Kickstart scheme
Since May 2010 to January 2021, it's estimated that over 4 million apprenticeships have started. And that total grows year after year. For businesses, it's a great way to leverage the local talent and up-skill the next generation of workers. Especially with the increase in demand for digital roles. 
Louis Pasquier, one of our Junior Client Success Executive's, also wanted to pursue an apprenticeship route as opposed to university.
"Midway through my final year of college, my fairly responsibility-free college life abruptly ended due to COVID-19. The longer I spent off from college, the more it became apparent I was never going back and my grades were to be determined by less traditional means. There I was, plunged into the adult world with little to no knowledge of how to get a job or how to present myself to possible employers, winging it like many other people my age in the same position.
I'm grateful for the Kickstarter scheme. It allowed the company I work for now to take a chance on someone straight from college without all the appropriate skills required. They helped me not only learn the skills of the role but also the soft skills that are needed for everyday work life. Now, here I am, one year at my job and past the Kickstarter phase and I couldn't be any happier. It's been tough but there are opportunities out there for people that want it."
Join us at Modo25
Do you want to be a part of our team? We regularly take on apprentices and work experience to give those who need it a foot in the door. We also have plenty of graduate entry-level jobs too. Check out our careers page to see what we've got on offer at the moment. We can't wait to hear from you! If you've got any questions, drop us an email at team@modo25.com. We love a chat.