BrightonSEO 2021
BrightonSEO finally took place this year, as an in-person event, after being fully online last year due to the pandemic. On Friday 10th September, our Senior Performance Marketing Executive, Kylie, went down BrightonSEO for Day 2 of the amazing event – this was her first time attending in person.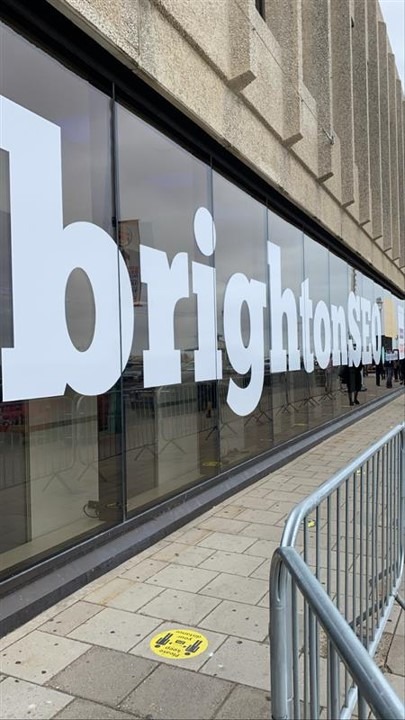 Here, Kylie shares her key takeaways from BrightonSEO 2021:
Keyword Research
First up, straight off the train and into Auditorium 1 for some keyword research talks.
Oli Hearsum, from StrategiQ, gave a great talk about how to take advantage of the untapped potential of new terms and upcoming trends before your competitors get wind of them. Whilst your competitors continue to battle it out over the main head terms, you should focus on spotting emerging trends that, despite being likely to be searched for less right now, will have much lower competition as other sites aren't optimising for them yet. Oli recommended using tools such as Google Trends, Exploding Topics and Google's Rising Retail Categories to spot these trends.
On-site SEO
After lunch, Luke Carthy opened the main stage, at BrightonSEO. This was a talk about how faceted navigation can actually help you capitalise on more granular keyword opportunities, rather than being something you should want to hide away from Google. Instead of canonicalising and not indexing the whole of the faceted navigation by default, Luke suggested looking at which filters work together to create pages of products that users would actually search for and find useful.
Once identified, you can open the pages up, so they are accessible to Google after you've optimised the key metadata and on-page copy to make them unique. That said, Luke did remind us that you need to be careful not to have any overlap when executing this strategy, so you must be careful when doing this."
Next up, Emma Thompson from Absolute Digital Media, reassured us that we can still optimise JavaScript without having to be fluent in it! The most important thing is understanding what the JavaScript is actually adding to your site, which can be done by simply disabling it. Then, you should check whether JavaScript is preventing the page from being indexed.
Google has advanced in this area in recent years and JavaScript doesn't tend to cause an issue for them anymore, but, unfortunately, the same can't be said for other search engines like Bing. From both of these checks, you can prioritise what JavaScript is the most critical to have on initial page load and which can be minified, deferred, or removed completely to speed up your site.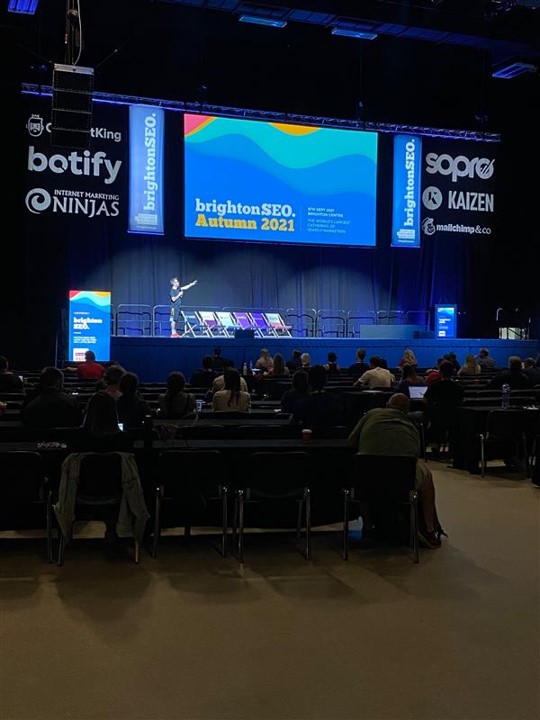 3 reasons organic click-through is low
Hannah Fox, Account Manager at Roast, reminded us of the 3 main reasons our organic click-through rate is low:
Not thinking about and optimising for the full customer journey
Don't just focus on the transactional intent keywords that are going to be associated with end conversions; your customers are interested in much more than that. Hannah reminded us that we need to be providing content related to your products/services at every stage of the user journey. This is in order to answer users' interests and become the central hub of expert content in your industry.
Choosing the wrong keywords to target
If you're only going after the broadest, highest search volume keywords, you're going to struggle to gain clicks as the search intent is way too varied. Ensure you have a strategy to target some of the lower volume terms which you can more quickly achieve top positions for.
Metadata is not optimised to gain attention from users on the SERP
If you're ranking well and users are seeing you on the SERPs, but there is a gap between the number of impressions you're getting and the number of clicks, it is likely that your metadata is ineffective. This is the only information users see when deciding which website to click on from the SERP, so this needs to be optimised to encourage them to click through.
Data & Success
One of the last talks of the day at BrightonSEO focused on data. Matthew Colebourne, CEO of Searchmetrics, opened the session with a talk about using search data for decision making, not just optimisation. Matthew referenced the main issues a lot of companies have when trying to make decisions, such as having to fight for change and there being too much deliberation, all of which are due to a lack of quality data, or not knowing which data to use.
As most searches start on a search engine nowadays, Matthew told us that search data is an unbiased view on what is actually occurring in the market and therefore what you should be optimising your decisions around:
Information keywords tell us what people want to find out about and therefore buy in the future.
Search volume tells us how much demand is out there for the products and services you are selling.
Next up, Alice Logan from Roast broke down some primary, segway, and extra-curricular KPIs for monitoring how effectively we as SEOs are at delivering our primary function: to help people who are looking find our products and services via search. Alice summarised the three types of performance indicators (PIs) as:
Primary PIs – the main metrics that we are directly accountable for, including visibility metrics, such as ranking positions and rank distribution, and traffic metrics, such as clicks and organic sessions.
Segway PIs – secondary metrics that each SEO specialist is accountable for which help us to achieve the Primary PIs, such as page speed scores, domain authority, and volume of keyword rankings,
Extra-curricular PIs – metrics such as conversion rate and average order value that we aren't experts in as SEOs, but we can work together with other teams, such as CRO and UX, to improve.
The main takeaway from Alice's talk was that we should know our specialism and take credit for it, rather than being held accountable for way too many.
To close, Dimitrios Drakatos, SEO Lead at Peanut App, spoke about how publishing velocity helps brands starting out to accelerate their SEO and close the gap between them and their competitors, who are already way ahead, as quickly as possible. It also helps with establishing yourself as an expert on your chosen cluster topics, providing additional internal linking opportunities, and building awareness around your site and brand overall.
Dimitrios spoke through the basic steps of understanding your niche, knowing your competitors, and doing some in-depth keyword research and categorisation to build your content plans in the first place. But he focused on how you need to plan to really increase your publishing velocity; lots of planning and lots of people in charge of specific jobs, such as planning in bulk for the next 6-12 months, clustering the topics per writer and having dedicated people to publish regularly as well as a boost on socials and in newsletters.
If you'd like to know more about any of these SEO strategies and how we can help you to execute them, get in touch with us at team@modo25.com.