Last week, the Modo25 family welcomed Jamie to the team as our new Associate Director of Performance Marketing. Or, Head of SEO – if you like!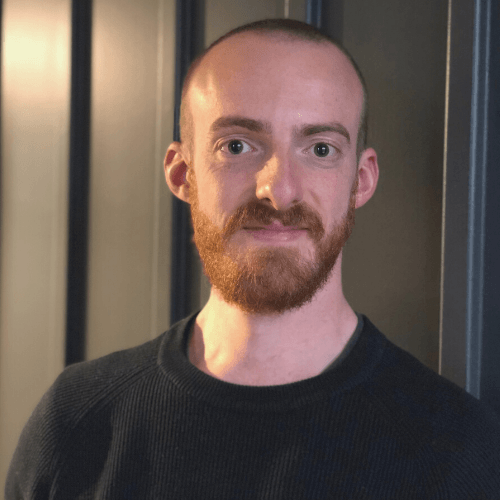 What made you want to become part of the Modo25 family?
I'm really excited to be part of a rapidly-growing and innovative agency in the digital space. Modo25 has some fantastic people working towards a very clear goal and vision for how digital marketing should be done in the modern age, and to be able to shape the SEO strategy for the company is a great opportunity.
The level of trust and autonomy that is given to everyone here is wonderful, it really allows people to work in a way that suits them and provides the ultimate work-life flexibility and balance.
Also, knowing that Modo25 wants to give back to those less fortunate than us is very refreshing, and to make it a fundamental part of how the business operates is unique.
What is your background in terms of digital marketing?
I've worked in the industry for over 11 years, mostly in SEO-focused roles. I started at Stickyeyes as an off-site content exec before moving to Coolpink as SEO Manager. For the past 7 years I have worked at Search Laboratory as Head of Technical SEO and most recently Account Director in more of a commercial/client services position. I'm really looking forward to getting back into an SEO position, especially one with the scope that I have at Modo25.
How is Modo25 different to places you've worked before?
The degree of flexibility is beyond anything I've ever had in previous roles at other agencies. Everyone has different lifestyles and circumstances so the ability to shape our working life around that is excellent. Personally, I am quite a traditional "9 to 5er". However, the knowledge that I can start late or finish early, work from home, in the office or from anywhere in the world, is really reassuring.
Also, I have never really worked at an agency at this time in its life cycle before. So, from my perspective, it's a new experience to be part of a rapidly growing business and having the ability to stamp my mark on it.
What are you looking forward to in terms of your future at Modo25? 
There's a very clear vision that we're all working towards, yet the future of Modo25 can be shaped by everyone who is part of the company. I'm excited to be able to work with the best people, some interesting and innovative brands all the while developing our SEO offering to ensure it is industry-leading.
How would you describe your job to a 10-year-old?
I help websites appear high in the Google results when you type in a specific query or question. This way, you are more likely to click on those websites and buy their products or services, making them money!
What do you like to do in your spare time?
I'm a big fan of Huddersfield Town FC (though I don't shout too loudly living and working "behind enemy lines" in Leeds!) so a lot of my time is taken up watching football live or on TV. I'm also really keen on keeping fit; I play squash or go to the gym 3-4 times a week. This is important because it helps me enjoy my other big vice which is great food and drink – I really enjoy trying out new recipes at home or going out socialising with friends and family.
Decision time: tea or coffee?
Coffee, though I probably only drink one every six months!
Do you want to be the next Modo25 family member? Check out our careers page to see roles we're currently recruiting for. If you can't see what you're looking for, email us at team@modo25.com and tell us about yourself!