Last week, Modo25 welcomed Ioana Dobos to the team as a Performance Marketing Executive. Ioana will be supporting our growing affiliate marketing team. So, we put a few questions to her so we could get to know her a bit better: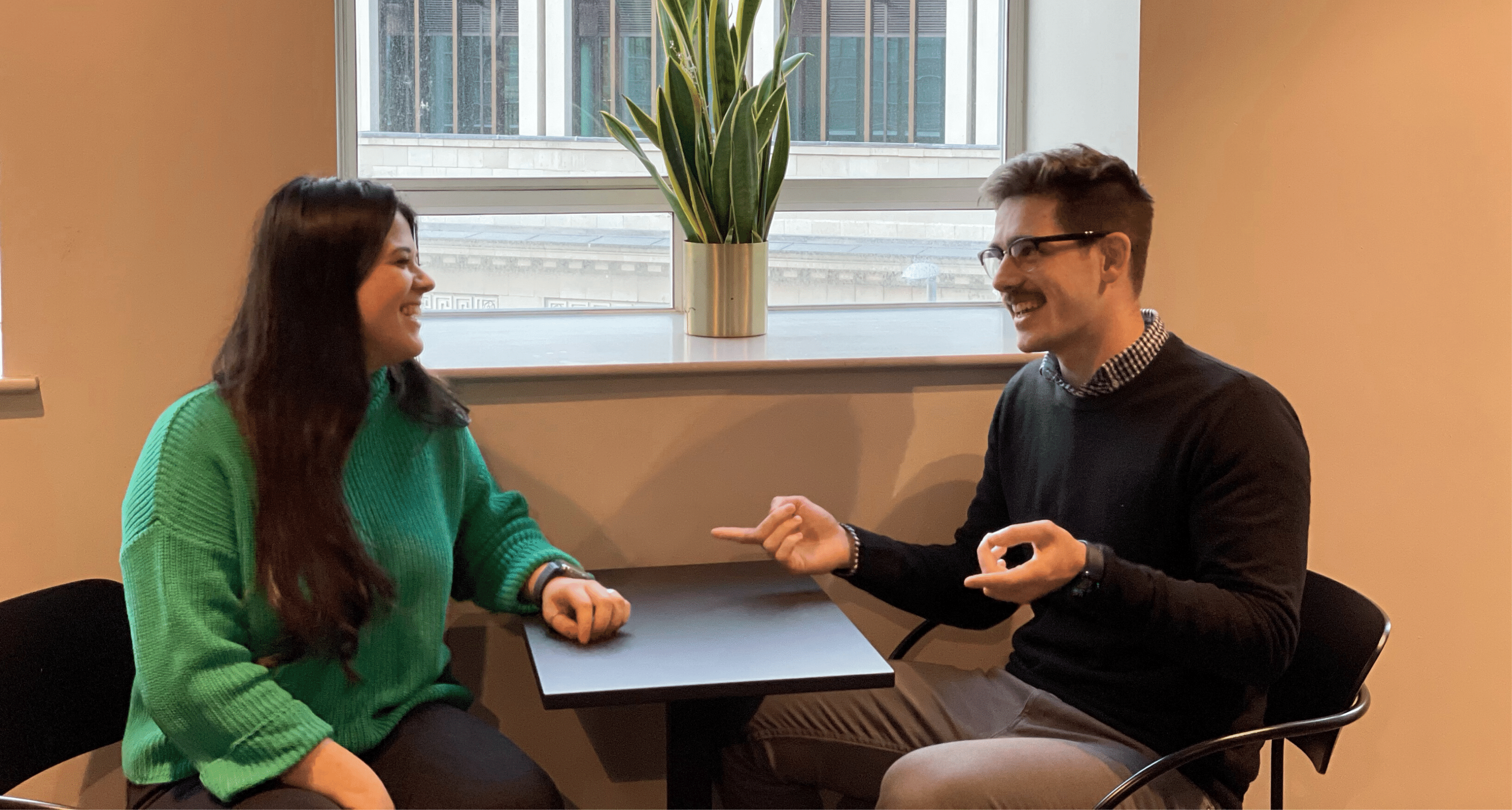 What made you want to become part of the Modo25 family?
I am very grateful to join Modo25 during such a strange time of the year. 2020 has been challenging for many of us, so this is definitely a great end to my year. Modo25 is a fantastic agency with some very talented and motivated people who are working as a team towards achieving clear goals. Being part of the paid media team is a great opportunity to expand my skillset.
I must say that I've received a very warm welcome from everybody on the team. It's something I've never experienced in my previous jobs and it does really make a huge difference! The level of trust and appreciation is clear to see, I am extremely excited to contribute to the growth of this company.
What is your background in terms of digital marketing?
I've worked in digital marketing for almost three years now. I'm very early into my career and I believe that joining Modo25 will give me the opportunity to achieve my goals. My background is in social media and influencer marketing looking at both organic and paid social media for clients. At Modo25, I'll be mainly focusing on affiliate marketing. But I am positive that with time I'll be able to bring in some of my other skills. For the time being, I am ready to dive into the affiliate marketing world … it's all so new and exciting!
How is Modo25 different to places you've worked before?
I've never really had a chance to experience the wonderful feeling of being part of a team that enjoys each other's company, communicates well and appreciates one another. Modo25 has shown me that this is possible – everyone here is basically a family.
I've not mentioned the flexibility, have I? It's refreshing to see that a company allows its team to shape their working life however is best for their circumstances. It proves that the typical nine to five isn't necessary as long as the work gets done.
What are you looking forward to in terms of your future at Modo25? 
I'm super excited to learn something new and use my own skills at the same time. I'm also looking forward to working with so many knowledgeable people and progress in the future. I'd really like to become a manager one day and pass on my own knowledge to others and make my family proud.
How would you describe your job to a 10-year-old?
I help businesses sell their products or services through the help of people/websites that have a high online influence. There are different ways that a business can make money and my job is to help them figure out the best way for them.
What do you like to do in your spare time?
My top two favourite activities are eating and exercising – good balance, right? If you don't find me in the gym I'll definitely be in a Thai restaurant hunting for the best Pad Thai. I enjoy keeping fit, it helps my mind and body. Yoga and meditation are at the top of my list. I love travelling too, two holidays a year is a must otherwise I'll go crazy!
Decision time: tea or coffee?
Definitely tea (a very milky one please!). I probably drink over 5 per day!
Do you want to become a part of the Modo25 team? Check out our careers page for our latest vacancies. If you can't see what you're looking for, drop us an email and tell us what you can offer. We love to hear from ambitious future colleagues!