As part of Modo25's ongoing recruitment drive – we have hired a fantastic new Senior Performance Marketing Executive, Cris Chen. She joins us having previously had two and a half years of digital marketing experience in various agencies. She will be a great addition to our ever-growing and amazing performance marketing team.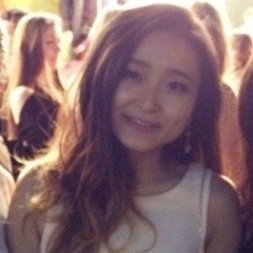 To get to know her better, we asked her a few questions…
Who are you and what is your role here at Modo25?
"Hi I'm Cris Chen, and I'm a Senior Performance Marketing Executive."
What attracted you to this job in the first place?
"I actually didn't know much about Modo25 until John, the CEO of Modo25, approached me. What made me want to join Modo25 was the amazing training & the flexibility."
What were you doing before you joined Modo25?
"Before joining here, I worked with a digital marketing agency called Fusion. I worked with different large clients such as Halfords, working within TextAd, YouTube Ads, and Shopping Ads. I also worked at HubMD, with clients in the interior design industry."
I previously studied International Business and Economics at Leeds University. As well as then gaining a Master's degree at Leeds in Advertising and Design."
How is working here different from anywhere else you have worked?
"Modo25 has very well structured training, flexibility, and has the nicest people! Also, its contribution to charity is great."
What do you like to do in your free time?
"I enjoy going swimming. I also got into growing and collecting rare plants over the first lockdown, so now that is my newest hobby."
How do you describe your job to a 10-year-old?
"I make sure you see the adverts that are relevant to you on Google and websites."
Are you wanting to join the Modo25 team? Check out our careers page to see our latest vacancies or ask us about Kickstart Scheme opportunities. If you can't see what you're looking for, drop us an email at team@modo25.com and say hello. We love to hear from ambitious talent!