Last week, some of the Modo25 team took on Tough Mudder 10k to raise money for our partner charity, 1moreChild.
It was a day filled with challenges, laughs and, of course, lots and lots of mud.
Raising money for 1moreChild
Here at Modo25, we are always looking at ways to raise money for charity. In the past year, we've done bake off's, fundraising events, Movember, a daily step challenge as well as some of us donating through our payroll giving scheme. While we donate to a variety of charities, on this occasion, we were fundraising for our partner charity in Uganda, 1moreChild. We may have done the event, but our fundraising page is still open if you'd like to donate and find out more about 1moreChild!
Tough Mudder Yorkshire 2022
We rocked up early in Skipton on a rainy Sunday morning psyched up for the Tough Mudder 10k challenge.  It's safe to say some of us were more enthusiastic than others.
After a surprisingly fun warm up, we were off. Within the first three minutes we were already crawling army-style in the mud.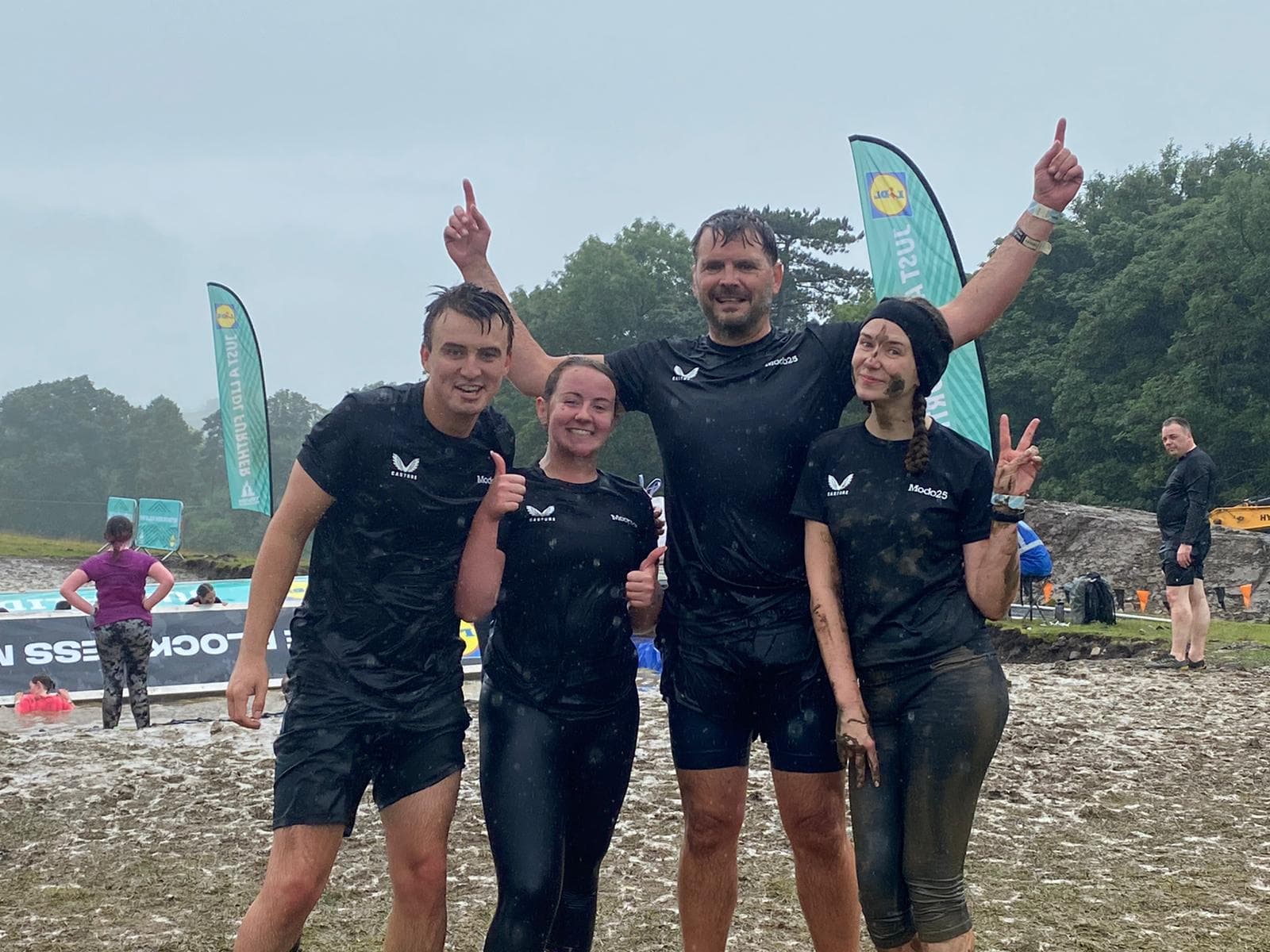 We battled through the pouring rain, mud and deep water as we made our way through the 10k course.






We all surprised ourselves at how well we did, overcoming fears and working together to get through each obstacle. Plus, it was a good laugh to see each other continuously falling face first into mud!
We made it to the finish line after sprinting though the infamous 'Electroshock Therapy' obstacle where we earned our finisher headbands and t-shirts.
All in all, it was a great day out made even better knowing we've raised over £1,000 for 1moreChild.
How can you get involved?
Like we said before, the fundraising page for our Tough Mudder challenge is open if you'd like to donate.
How would you like to be involved next year? We're always on the lookout for new Modo'ers. Check out our careers page to find out how you can become part of the team and be involved in amazing charity events, like Tough Mudder.