Over the past few months, our tech and data team have been working intently to resume the development of our marketing technology platform, Bosco.
The coronavirus outbreak has enforced remote working, but this hasn't hindered our progression and we're now moving on to the next stages of this innovative platform to help you with your paid media planning.
We want to make the Bosco tool unique and bespoke to everyone, and one of its new features enables users to submit their own budget split on each channel from Google, Amazon and Bing, as well as individual clickthrough and conversion rates.
Using clever machine-learning, this will provide more in-depth information on your industry through the data you enter.
Bosco produces a straightforward report with paid search keyword combinations across your category and a recommended budget split with more customer-specific based assumptions.
As well as identifying an accurate budget spend, Bosco ensures businesses are aligned with new growth opportunities in untapped channels, all in real-time.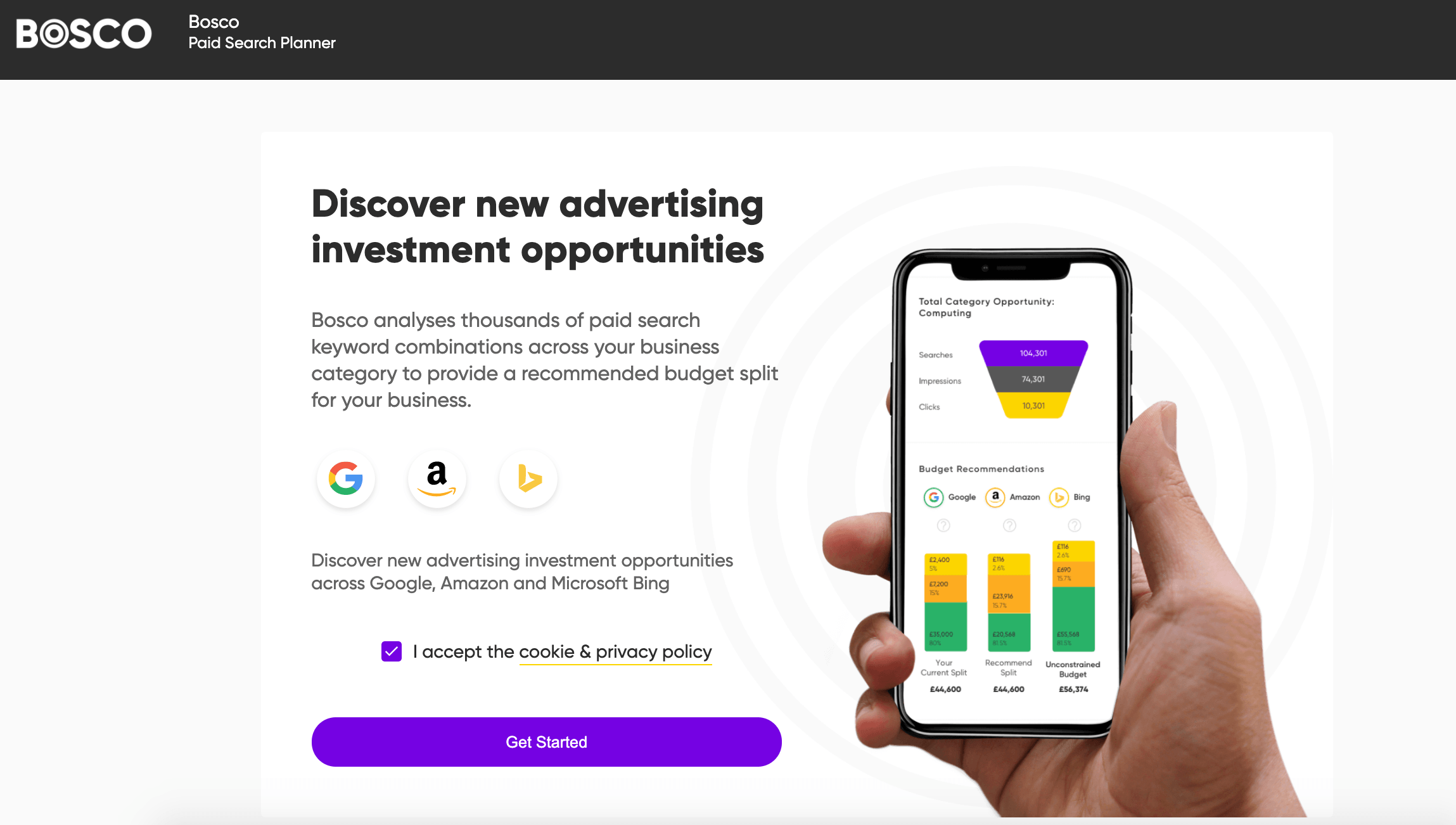 Now more than ever in the current economic climate, CMO's are compelled to take a different approach with their marketing strategy and analyse their budgets more stringently, with more questions and tough decisions relating to ad spend and paid media.
We've all faced these challenges, even before the crisis, which is why we created Bosco to stop businesses from gambling with their media spend, especially with large channels such as Google.
We like to describe Bosco is the all-in-one marketing intelligence platform that provides insights, predictions and investment recommendations to ensure maximum ROI.
The Bosco tool will provide a score and the uplift available, as well as a top-level competitor analysis. For a full report and to track and measure your performance using Bosco in your media planning, you can sign up for a comprehensive account.
Do you want to predict the future of your paid media spend? Click here to give Bosco a try for free!