We're incredibly excited to announce that we have welcomed five new juniors to the Modo25 team from the government's Kickstart scheme!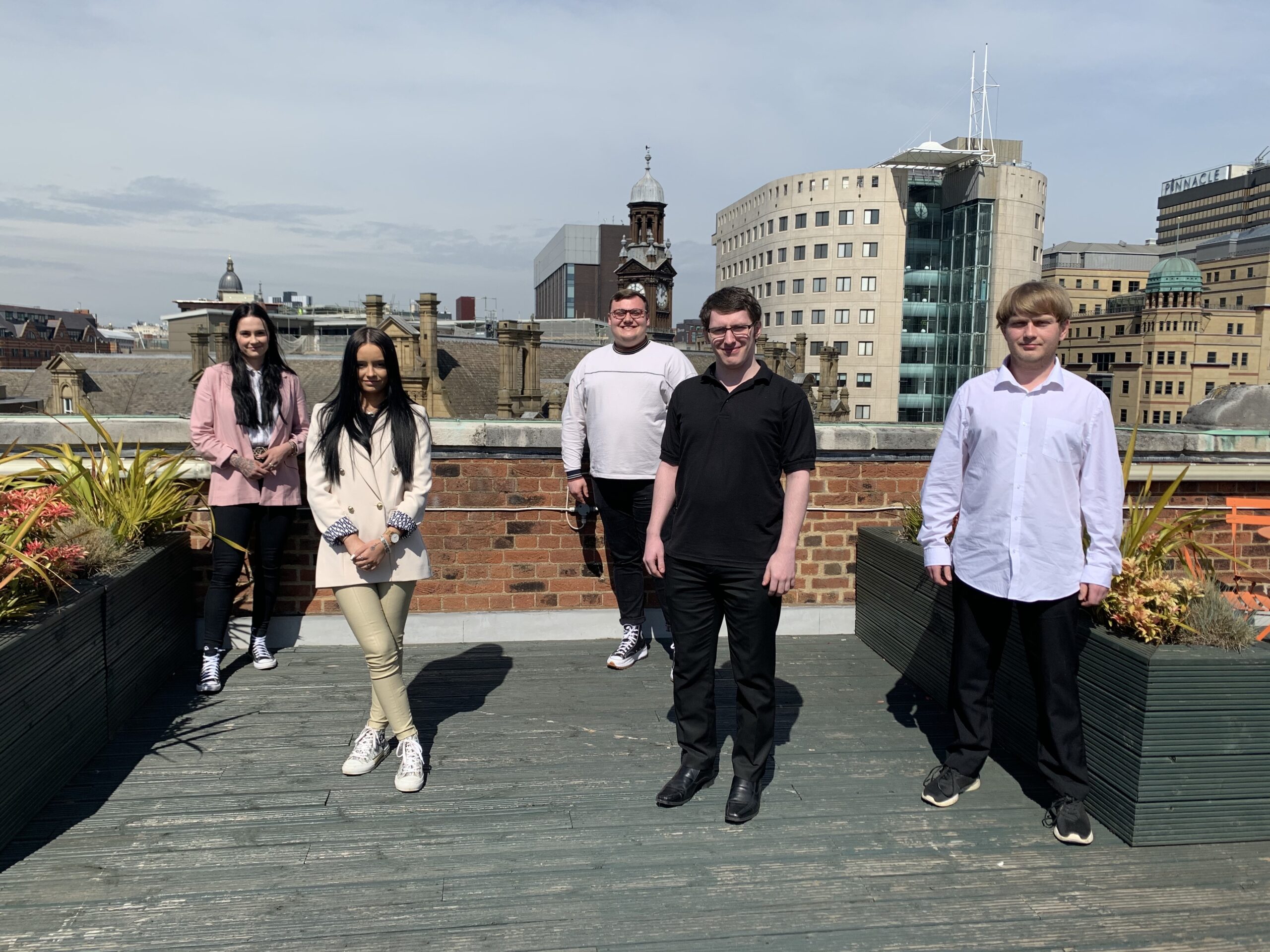 Kickstart scheme initiates our ongoing recruitment drive
There's a bit of a buzz in the office lately as we recently said hello to Helena Knap, Executive Assistant; Grace Goddard, Junior Sales Executive; Brad Coulson, Junior Content Writer; Euan Black, Junior Developer and Jordan Jackson, Junior Graphic Designer. All five of our new colleagues came through the Kickstart scheme which has enabled us to kickstart our own ambitious plans (pun intended). Thanks to a string of new client wins and investments, we have now started our ongoing recruitment drive for 2021. So far, we have 10 new jobs on our careers page waiting to be filled by future Modo25 team members.
On the new Kickstart placements and the creation of new jobs, Abi Liddle, Chief Operations Officer, says, "We're very aware of the considerable benefits Kickstart placements can bring. With our specialist training, they will be on track to become top-flight digital marketing professionals within six months. Modo25 has ambitious growth plans for the year and that this is just the beginning of something quite special!"
What our Kickstart juniors have to say
Our Kickstart-ers are busy completing an initial four-week training programme. Luckily, we managed to get a quick quote from both Brad and Helena.
Brad Coulson, Junior Content Writer through Kickstart, sees working with Modo25, as a real opportunity.
"I've always wanted to work with a marketing agency, like Modo25. I think I'll find working with an assortment of clients within different industries interesting. Modo25 is a great company for gaining this experience and one that will allow me to grow. I also think the Kickstart scheme has been a really nice way of easing me into a new company that caters for the support I need".
Similarly, Helena Knap, Executive Assistant, is looking forward to the opportunities the Kickstart scheme will provide her.
"As a business management student, I knew I wanted to work for a company that supported my journey and gave me opportunities to learn. Modo25 has been very welcoming and accommodating, which made me feel like part of the team straight away. Plus, the Kickstart scheme has helped build my confidence in the industry and I'm looking forward to learning more".
We can't wait for our new starters to get stuck into Modo25 life. In fact, we're even looking at taking on more Kickstart juniors in the near future. So, watch this space!