Our wonderful team here at Modo25 have recently been awarded the Platinum Quality Mark Award from the Charities Trust.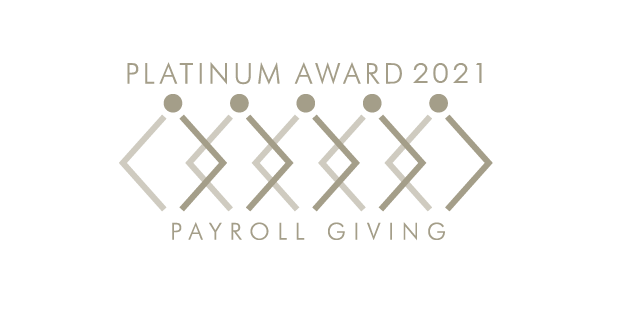 Why Modo25 was awarded the Platinum Award from the Charities Trust
We were presented with the award as 20% of our lovely colleagues give money to charity through our payroll giving scheme. That means every month a certain amount is taken off their salaries and is donated to a charity. Most of the team who participate give money to our partner charity, 1moreChild.
We do a lot of fundraising for the Ugandan-based charity. In fact, Modo is the name of a child living in the 1moreChild orphanage in Jinja and is the inspiration behind our company name.
We're incredibly pleased to have been given to Platinum Award from the Charities Trust. But it doesn't stop there, we've got lots more charity work on the horizon.
Modo25's recent charity Bake Off
Most recently, we hosted an office Bake Off to raise money as part of Pride Month. We chose to fundraise for the LGBT+ charity, Switchboard, which is a helpline for LGBT+ people to call for help and advice whenever they need it.
As most of us are back in the office, albeit socially distanced, we decided to host our first in-person fundraising event since last year!
Our team got their aprons on and mixing bowls at the ready to bake some rainbow-themed treats. Luckily, we've got some excellent bakers in our team who pulled out all the stops for their entries. We had rainbow cupcakes, multicoloured flapjacks and colourful rice Krispie squares – to name a few.
View this post on Instagram
While we definitely felt the effects of a sugar crash in the afternoon, it was all for a good cause. In total, we raised over £200 for Switchboard and there was even some cake leftover at the end of the day.
We're so pleased to have been given this award from the Charities Trust. Especially as we've got lots more fundraising plans in the pipeline. So, make sure to follow our social media pages for the latest updates!
Plus, if you're interested in becoming part of the Modo25 team, we're hiring for lots of roles at the moment. Check out our careers page to see our latest vacancies.