What is PPC and how does it work?
PPC is a form of marketing in which advertisers pay a fee for each click on their ads. It is a way of buying visits to your website as opposed to the free method of organic clicks.
The way in which it works is simple – when an ad is clicked, usually appearing on a SERP (Search Engine Results Page), it then sends the visitor to the website of the brand. This is called a click. The brand then must pay a small fee to the search engine. Of course, this fee is small compared to the returns you get from doing PPC marketing. For example, a brand could pay £2 for a click but that click could result in a £200 sale, therefore, making a profit.
What does PPC stand for?
PPC stands for Pay-per-Click and is a form of digital advertising in which your ads are placed on search engines and sites such as Google, Facebook, and Amazon. It is widely used by many companies as they only have to pay for it when people click. The low cost and high returns on investment are the main reason for many brands and companies to implement PPC strategies.
How does PPC work?
Here at Modo25, we make it imperative to focus on our PPC marketing and PPC keyword analysis to get the best results for our clients. We spoke to one of our performance marketing managers, Rebekah Waller. She took us through how PPC works and her process of finding the best keywords for PPC.
PPC Keyword Research
Keyword research involves PPC specialists researching for all the words and phrases users use when searching for a product and r service. Researching keywords helps to maximise and optimise your PPC Ads and gain more clicks. Here's how Bex goes about PPC keyword research.
First, she starts by brainstorming a list of keywords, "Using the website is a good starting point here. I often scan each landing page and pull out any relevant keywords from the on-site content. Then, I expand and refine the list with keyword research tools. We typically would use Google's keyword planner for this which gives estimates of CPCs, competition levels, and monthly search volumes."
Brainstorming PPC Keywords
Put yourself into the customer's shoes. Think about what words customers would type into a search engine? By doing this you can target audiences better and gain more clicks and links to your page or ad.
Start out broad and then begin refining your key terms – i.e., trainers > women's trainers > women's running trainers > women's Nike running trainers.
After brainstorming her PPC keywords, Bex then typically breaks the keywords down into several organised categories. This is to target more specific searches to target a wider audience.
PPC Search Terms
Brand terms
Brand terms are keywords that include a brand name. For example, a person looking for burgers may search using the keyword 'McDonald's Burgers'. This allows for a higher probability that a company's brand will appear straight away and link back to its website or content.
Generic terms
Generic terms consist of the long tail and short tail terms. A long-tail term consists of phrases containing more than three words, they are a lot more targeted and not as broad. On the other hand, short tail terms contain three words or less and are usually broader than long-tail terms – usually the first set of words you think of when looking for something within a search engine.
Related terms
Related terms are keywords that maybe do not directly relate to what you are selling but will show some form of intent from the user searching. This means that your product could still show if it related somewhat to the user's original search.
Competitor terms
Competitor keywords are the keywords the companies you compete with are targeting to achieve search engine rankings.
Bex approaches competitor terms using search query reports (SQRs) to find additional keywords. SQRs are great for finding out what people are searching for when an ad is served. Using a search terms report helps to identify new search terms with high potential which you can then add to your keyword list.
PPC Ad Copy
In order to maximise the clicks and conversions on your PPC ads, the copy has to be killer. Here are some of our best tips for writing amazing ad copy:
Research competitor's ads – to see which brands you're up against and how they're advertising their product/service.
Identify how your brand is different – how will you stand out as a brand by using different keywords and descriptions for your product and or service within your ad?
Write incentivising copy – use great CTA's that will motivate users to click on your Ad and this will hopefully lead to a purchase.
Include ad extensions and site links – to make your ad appear bigger and better as well as brimming with information. This is likely to get more clicks and links to your sites.
Keep an eye on your metrics and measure success – and test your ad copy to make sure it's resonating with audiences.
PPC Budget & Bidding
Your PPC budget dictates how much you spend overall on the whole of your campaign. Bidding, however, is how much you spend on each click.
The way it works is a bit like an auction system, the highest paying person wins the bid. This results in your ad being placed within a SERP using your keywords. This is the best way of getting ahead of the competition.
Although, when bidding, you do have to keep in mind your overall PPC budget – which you can set via Google Ads. You may need to have a higher budget in order to get the most successful bids, especially when leading to conversions.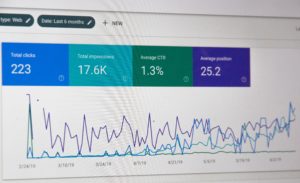 PPC Reporting
PPC reporting looks at the key metrics from your campaigns and provides insight into how well your targets are being met and what you can do to improve.
Some key things to include in your PPC report include:
Clicks – how many people have clicked on your ad/s.
Cost per Click (CPC) – how much you have spent by average click (a successful click is often measured by the conversion rate).
Click-Through Rate – this measures how many people on average have clicked on your ad against how many people have seen the ad in total.
Conversion Rate – the number of conversions divided by the number of clicks.
Cost per Conversion (CPCon) – the measurement of the cost of each conversion you have gained.
Benefits of PPC
There are countless benefits to using a PPC strategy. Of course, it's incredibly cost-effective and can help boost traffic quicker than organic methods, like SEO. So, here are some of the key benefits we see when using PPC:
It's cost-effective – PPC marketing allows for total control of budgets as you only ever pay by clicks.
It drives Instant Traffic – unlike SEO marketing, which takes months to build up, PPC already has slots existing and can be utilised to gain instant traffic.
It reaches the right people – with PPC marketing you can target the right people who are searching for what you're selling.
Has positive ROI – thanks to its measurability and low cost,  PPC marketing can gain more positive returns on investment (ROI).
Helps your SEO/social media strategy and planning – you are able to test your keywords more effectively and across various channels.
It offers more stability and doesn't depend on algorithms – PPC rarely goes through massive changes even when algorithms change therefore providing more stability than SEO marketing.
They target users in various ways – you can put metrics and filters in place to target user's locations, ages, and interests.
It's easy to produce – ads don't require specialist or technical skills to produce.
And it allows for specific retargeting – due to the analytics you receive, you can retarget consumers more specifically to gain more conversions.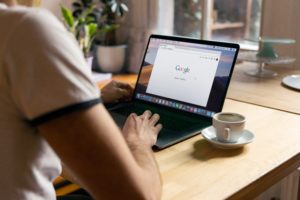 PPC platforms
There are two main platforms on which marketers use to launch their PPC campaigns upon. These are:
Google Ads – the most popular platform within the PPC marketing world. You can run Ad's within search, shopping and media features – such as YouTube and Gmail.
Bing Ads – similar to Google Ads but not as popular. Although many specialists argue that the ROI is better than Google Ads.
Other platforms include:
Amazon Ads
Twitter Ads
Linkedin Ads
Facebook Ads
Adroll
Bidvertiser
Are you looking for support with your PPC marketing? Our performance marketing team at Modo25 are specialists in PPC marketing and we can work alongside you to grow your inhouse team. Drop us an email at team@modo25.com for an informal chat.