SEO metrics – do you know which ones you should be tracking?
In the world of digital marketing, it can feel like there are endless tools, reports and analytics to keep on top of. Whether that be engagement for content or conversions for PPC, the metrics you come across can feel a little confusing.
So, when it comes to SEO, what metrics matter and why should you be tracking them?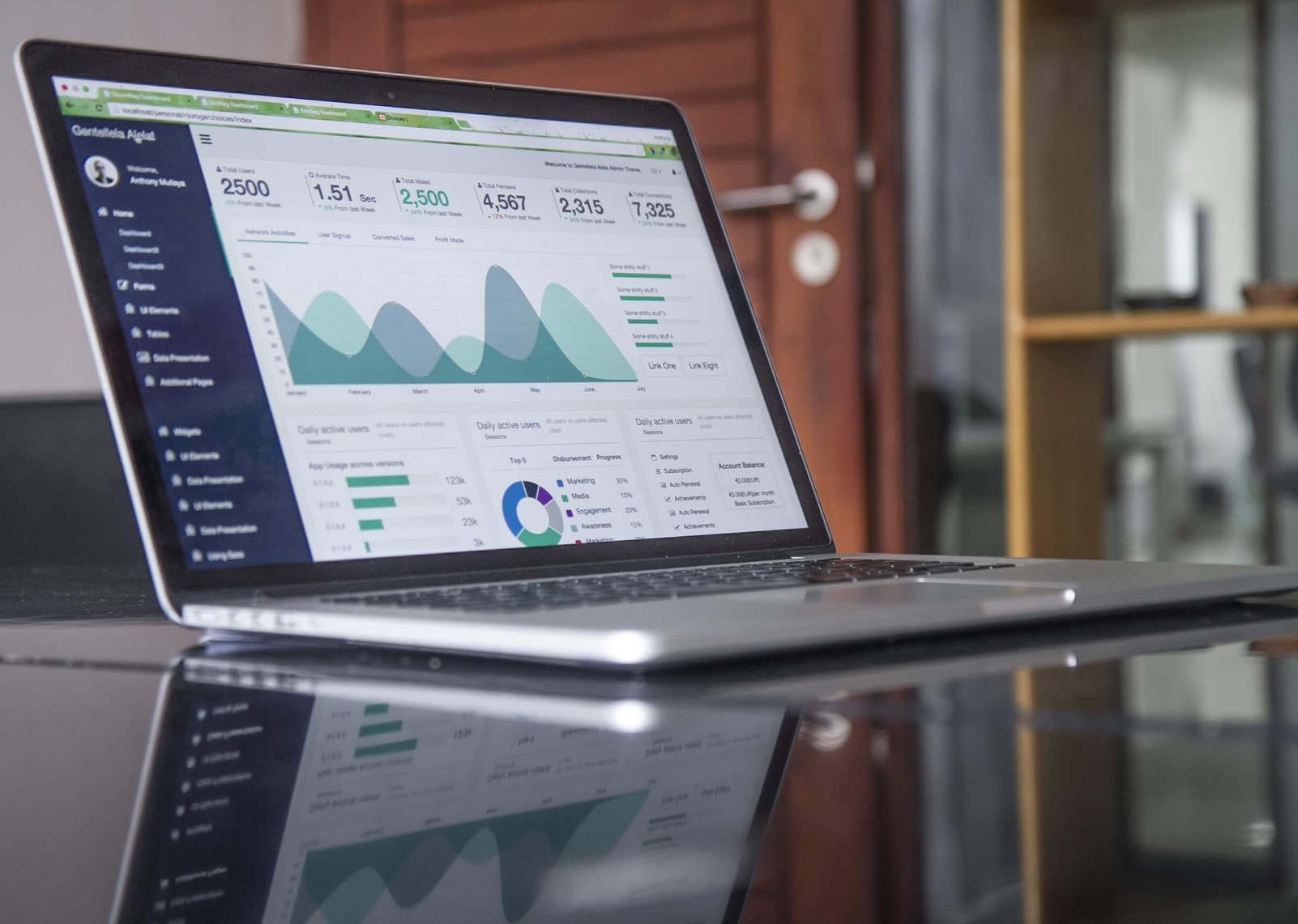 Organic traffic
Of course, the organic traffic to your site is one of the core SEO metrics. The organic traffic number for your site tells you the number of people who have visited your site via search results. There wasn't any advertising or money involved, these users found your site through SERPs (search engine results page).
This is an important number to track as it will give you an insight into how well your site is performing.  By using tools like Google Analytics, you can break this down even further.
Utilising tools like this will tell you specific landing pages on your site that draw the most users, their general location and how long they are spending on your site. This can massively help you to identify which pages are working well and which could be improved.
Page speed
It's easy to be distracted by the ever-changing numbers like sessions and engagements. However, something that should be at the top of your SEO list is page speed.
The reason page speed is so important is that it can drastically improve, or worsen, the bounce rate on your site. The bounce rate refers to the number of people who visited your site only to leave after a few seconds.
One of the main reasons bounce rate could be high is that the page takes too long to load. In fact, Google can now penalise sites that take too long to load, pushing them further down in rankings.
Ideally, you want your site and its pages to load in no more than two seconds to avoid higher bounce rates.
Keyword rankings
When it comes to keywords, there are two types you should be monitoring. The keywords you currently rank for and the ones you'd like to rank for.
The keywords you rank for should be relevant to your site. For example, if you sell coffee, you want to be ranking for keywords like 'coffee granules'. This should become fairly easy and natural over time as you produce more and more content on your site that suits users' searches.
However, your site can start to rank for keywords that aren't relevant without you even noticing. This can happen as a result of online news coverage or even reviews. So, make sure to keep track of keywords your site is ranking for.
It's also just as important to identify keywords you want to rank for. For example, ranking for 'buy coffee Leeds' could open up massive opportunities for that coffee company. That's because it mentions your seed keyword as well as a location. Once you've identified keywords you'd like to rank for, you can get to work with implementing some SEO best practice to achieve to your goal.
Backlinks and referring domains
Backlinks are your basic essentials when it comes to SEO metrics. Gaining links to your site helps Google to better index and rank your site's content. It also helps Google to recognise your site as a place of authority. After all, if someone is linking to your site, it must be good – right?
In the early days of link building, you will likely need to reach out to other domains and ask them to include a link to your site. As your site grows, however, you will notice more domains organically linking to you.
The difference between a backlink and a referring domain is simple. A backlink refers to any link pointing to your site whereas a referring domain represents the number of unique sites that link to you.
Keeping an eye on your links will help you to identify the types of sites that are linking to you and how good those sites are. The better the backlinking site, the more power it has behind it to boost your site up the rankings.
Organic conversion
While organic traffic is a major metric to be tracking, it doesn't necessarily mean money going into your pocket. If 10,000 people visit your site but only 10% convert, something is wrong.
Organic conversion measures the number of people who visit your site and end up taking an action. Whether that be buying a product, signing up to a newsletter or whatever else it is you'd like your customers to do on your site.
Optimising the content on your site and making sure it is high quality and unique is a great way to boost organic conversion. This will make sure that your brand messaging is clear, in the right tone and resonating with the right audience. So, make sure to add this to your watchlist.
If you'd like to have an informal chat about how Modo25 can work with you on your SEO strategy, drop us an email: team@modo25.com.