The Best SEO Tools
SEO tools help to guide and strategise your SEO marketing. But how do you know which ones are worth investing in? Our team of SEO specialists are here to give the low down on all the best industry-standard SEO tools and which are best for specific tasks.
SEO audit tools
When it comes to SEO audit tools, here are a handful of the best ones out there:
Woorank is a great auditing tool for analysing your website. It offers a detailed analysis of your on-page SEO, off-page SEO, broken links, backlinks and will even locate defective web pages. However, the best thing about it is that it will make recommendations on how to improve your website's visibility and ranking. The tool offers both free and paid versions and makes your audit reports available in PDF format.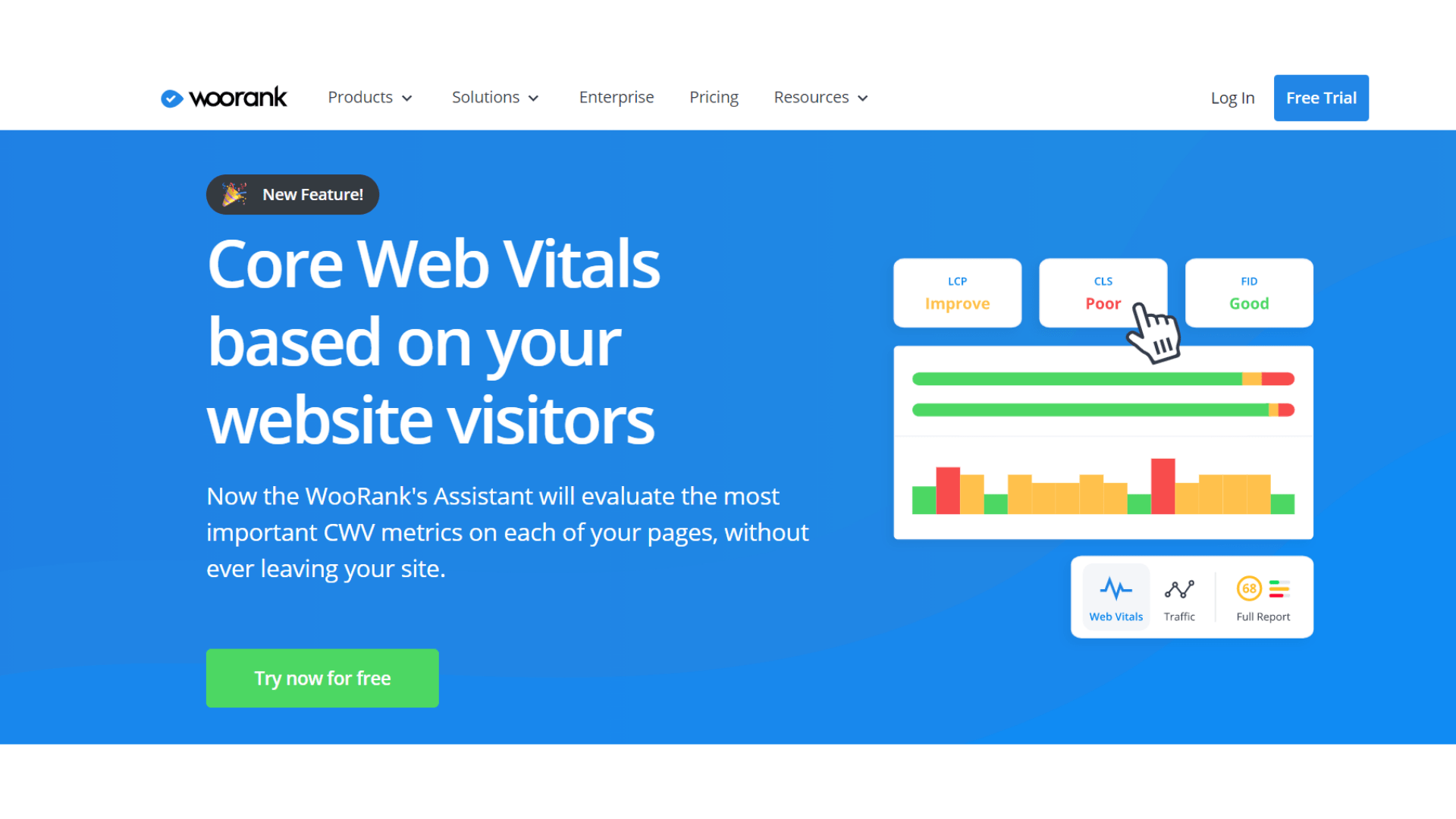 Another useful auditing tool is Raventools. This is best for brands wanting to run marketing campaigns and increase their website rankings. Raventools allows you to get reports brimming with suggestions on how to improve technical SEO – this means getting suggestions related to site speed, design, social media reputation, backlinks, and online reputation.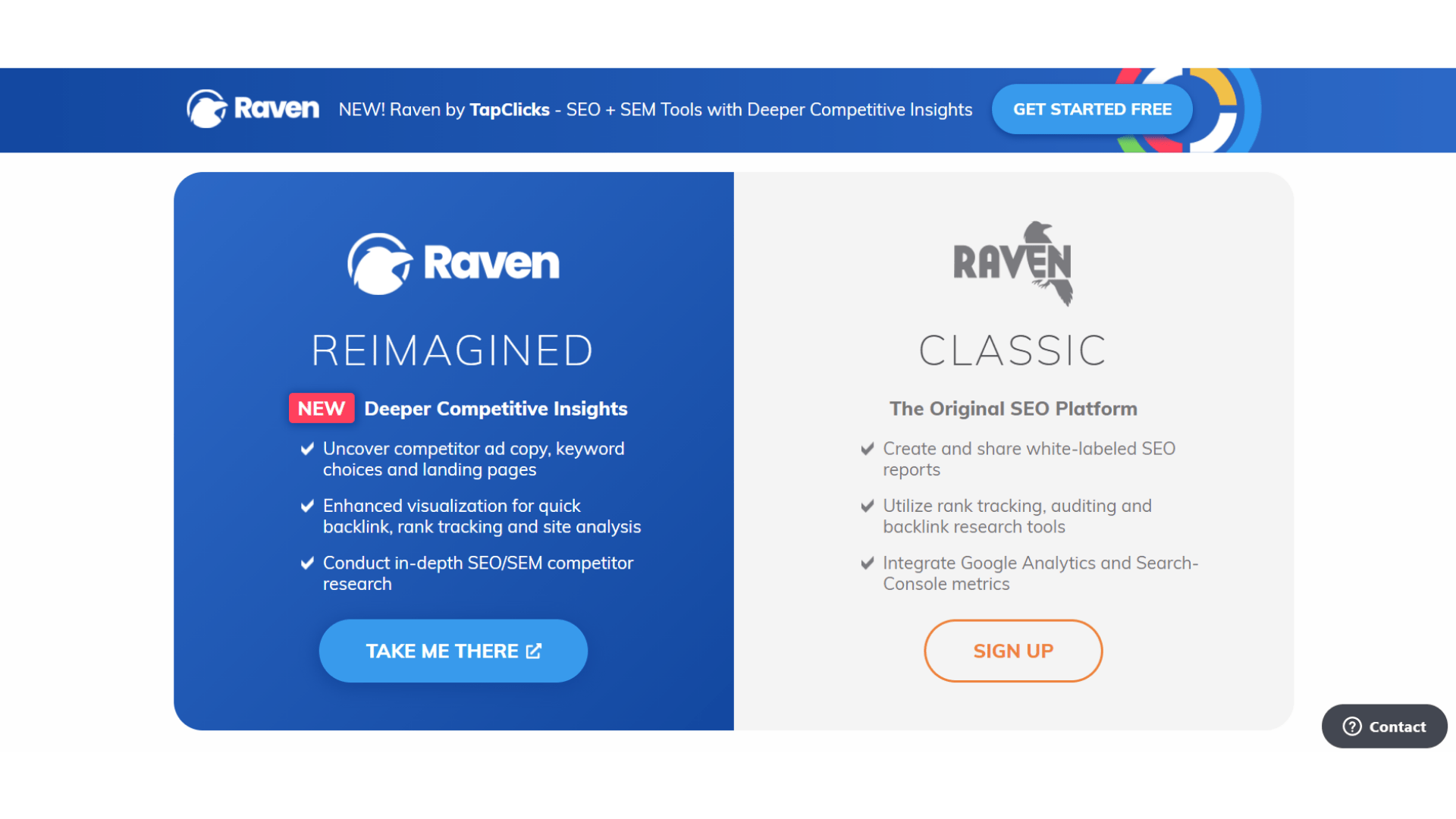 SEMrush, probably the most well-known SEO tool, is an amazing platform that tracks keywords, competitor research, backlinks and PPC keywords. Some of the best features of SEMrush include:
A full backlink analysis
Ways to create effective ad campaigns
Ways to find the best keywords for SEO and PPC
Abilities to compare your brand or company with competitors
Able to export complete analytical reports in Excel Format
Undertake a complete website audit and position tracking
SEO keyword research tools
Keyword research is important when it comes to the content on your site. Ranking for highly relevant keywords means you are tapping into your target audience who are in the market for your products and or services. Keyword research tools help a brand search for the terms and topics audiences are looking for.
Here are some of the market leaders:
Answer the Public is a brilliant and powerful SEO keyword research tool that helps marketers discover what users are searching for in Google's autocomplete feature. Instead of a marketer trying the autocomplete feature manually, which will take a very long time, the tool does this rapidly and sorts out all the responses into different variations; 'what?', 'why?', 'who?', 'where?' and 'how?'. This is then made available within a downloadable image – which is handy for presentations and those more visual marketing professionals out there.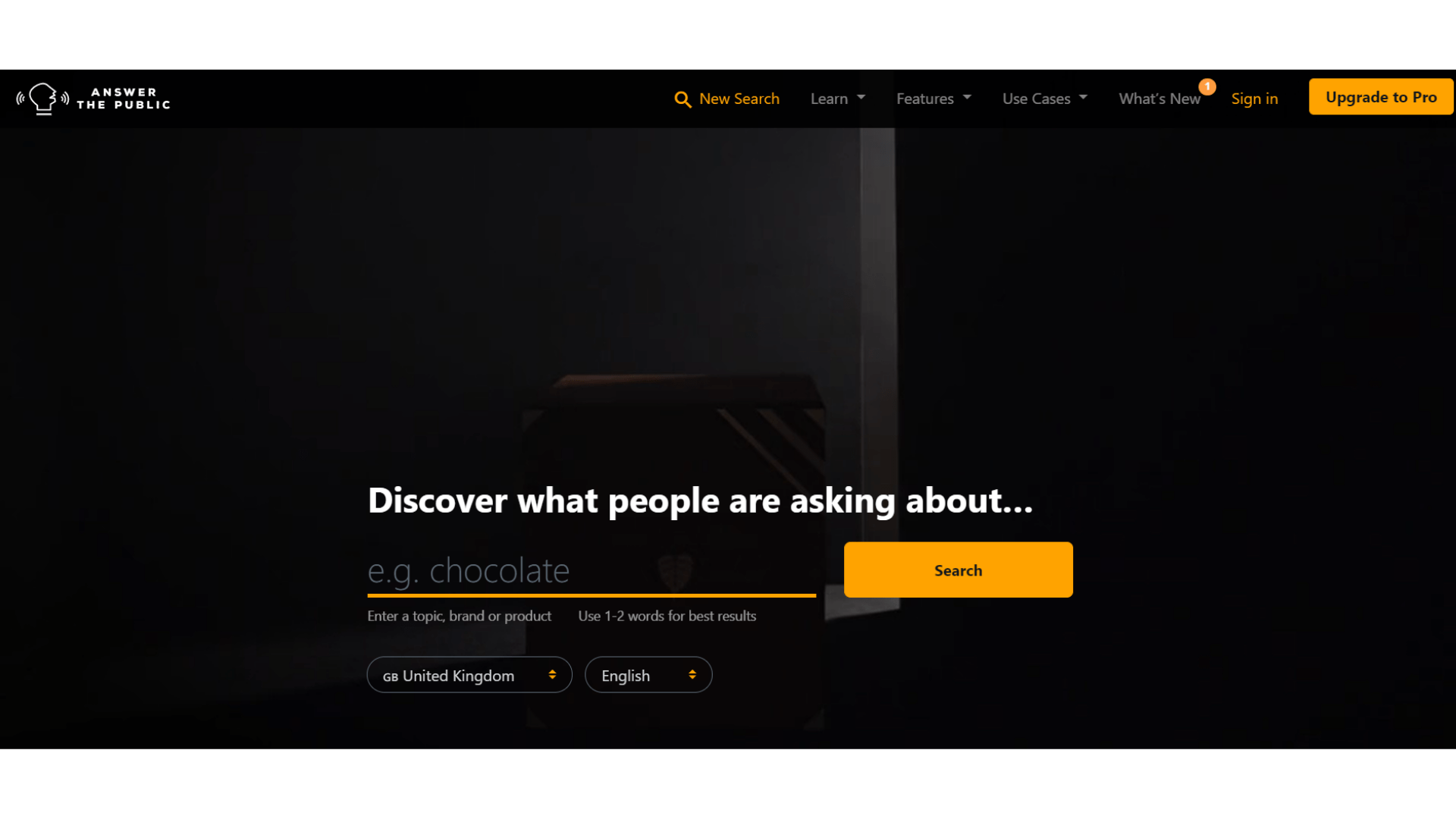 Google's Keyword Planner is a tool from Google itself. This tool works differently from the previous in that it generates keyword ideas from a user inputting a maximum of 10 seed keywords or from a website/URL. It will then bring up thousands of results related to your inputted information that can be then used to inspire further content.
Although this tool is limited, especially when it comes to absolute search volumes, it does find better results than a more traditional keyword finder.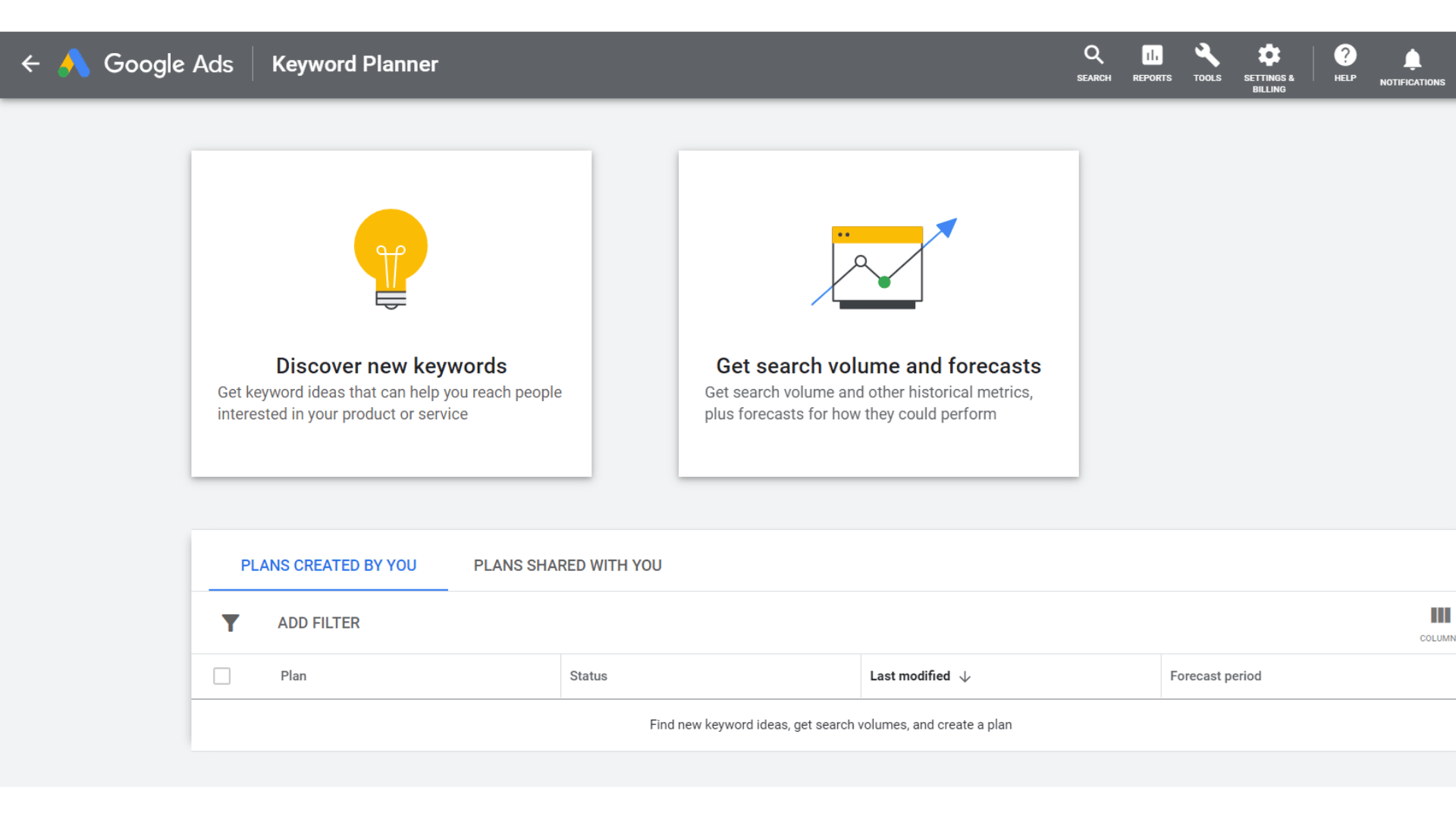 Keyword Generator is a free tool by Ahrefs' which will show the top 100 keywords ideas when a user inputs any seed keyword or phrase from Ahrefs' database – which includes 10 billion keywords and phrases taken from across over 170 countries. The good thing about this tool is that it does include search volumes. So, you can see whether it'll allow your blog to rank highly enough.
SEO Rank Checker Tools
As mentioned before, Ahrefs' SERP Checker shows the top 10 rankings for any keyword or phrase from over 170 countries. This tool also includes vital SEO metrics including referring domains, number of backlinks, and the estimated traffic search.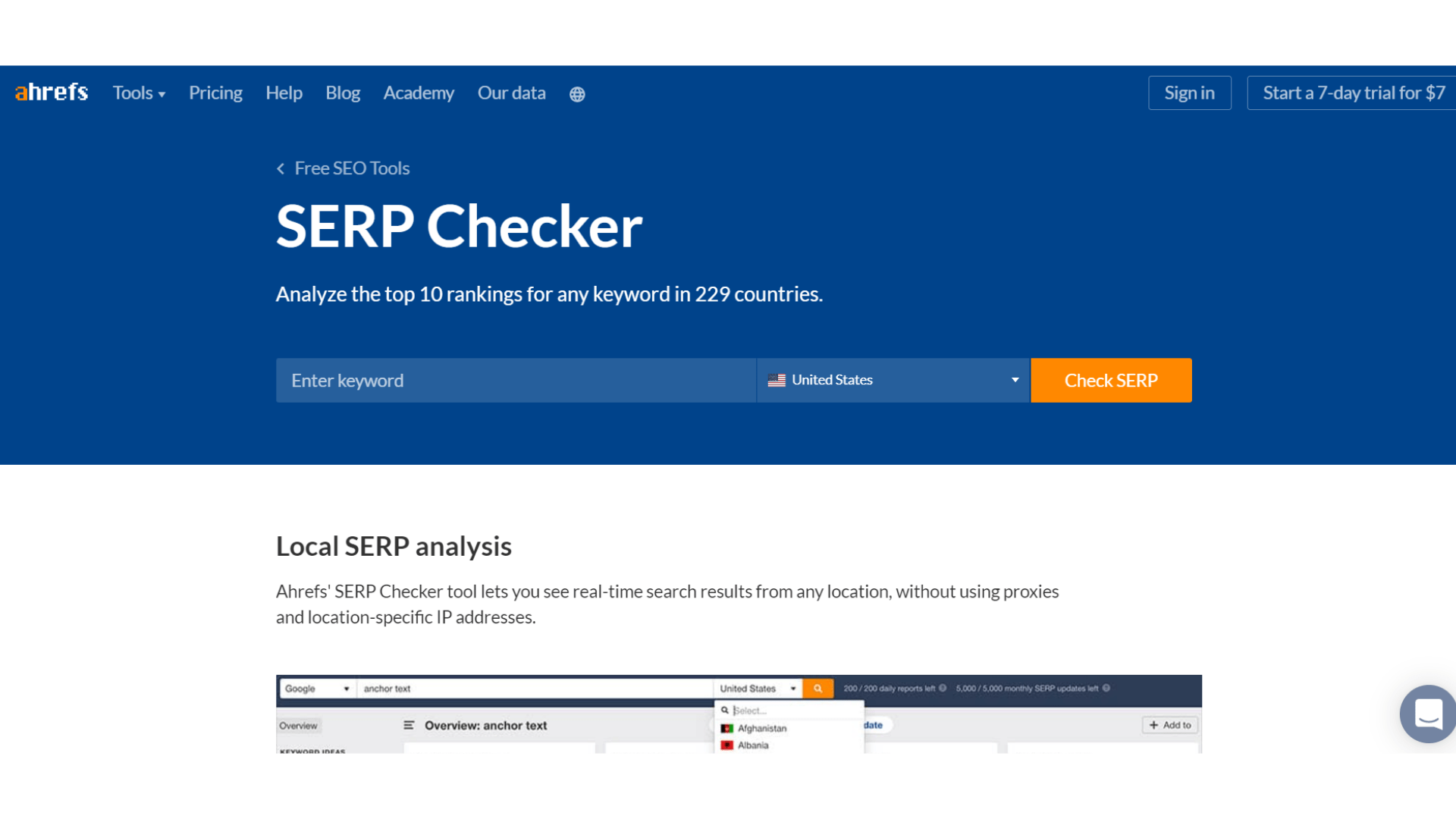 The Local Search Results Checker by BrightLocal is a great tool for checking keywords and phrases by location. You can check keywords using information including cities, towns, and even postcode/ZIP codes. You can even change the language depending on the country you're searching in – handy for businesses looking to expand into global markets.
The SERPerator Tool by MobileMoxie is a brilliant tool that allows you to check your mobile rankings by location by searching the city, town, or postcode/ZIP code.
This is a great tool for getting your ranking data purely taken from mobile devices. A cool feature it has is that it lets you compare devices from Android and iOS.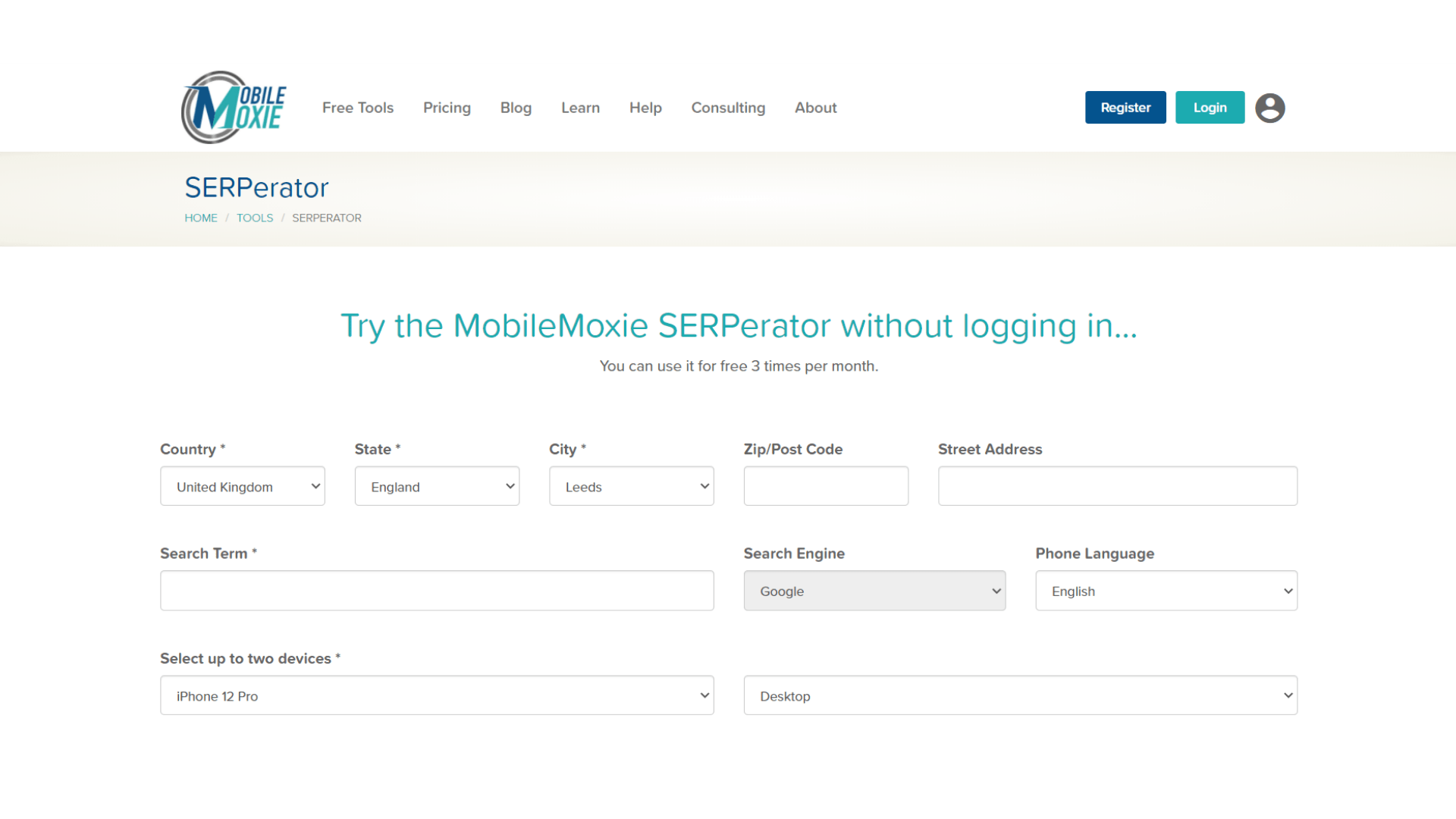 Technical SEO audit tools
Technical SEO audit tools help with all the technical aspects of a website.
This great free service from Google offers valuable insights when it comes to monitoring and troubleshooting your website. This helps to smooth over the website's appearance within SERPs, improve accessibility and site mapping, keep an eye on and fix errors and see if and when there are data issues with your site.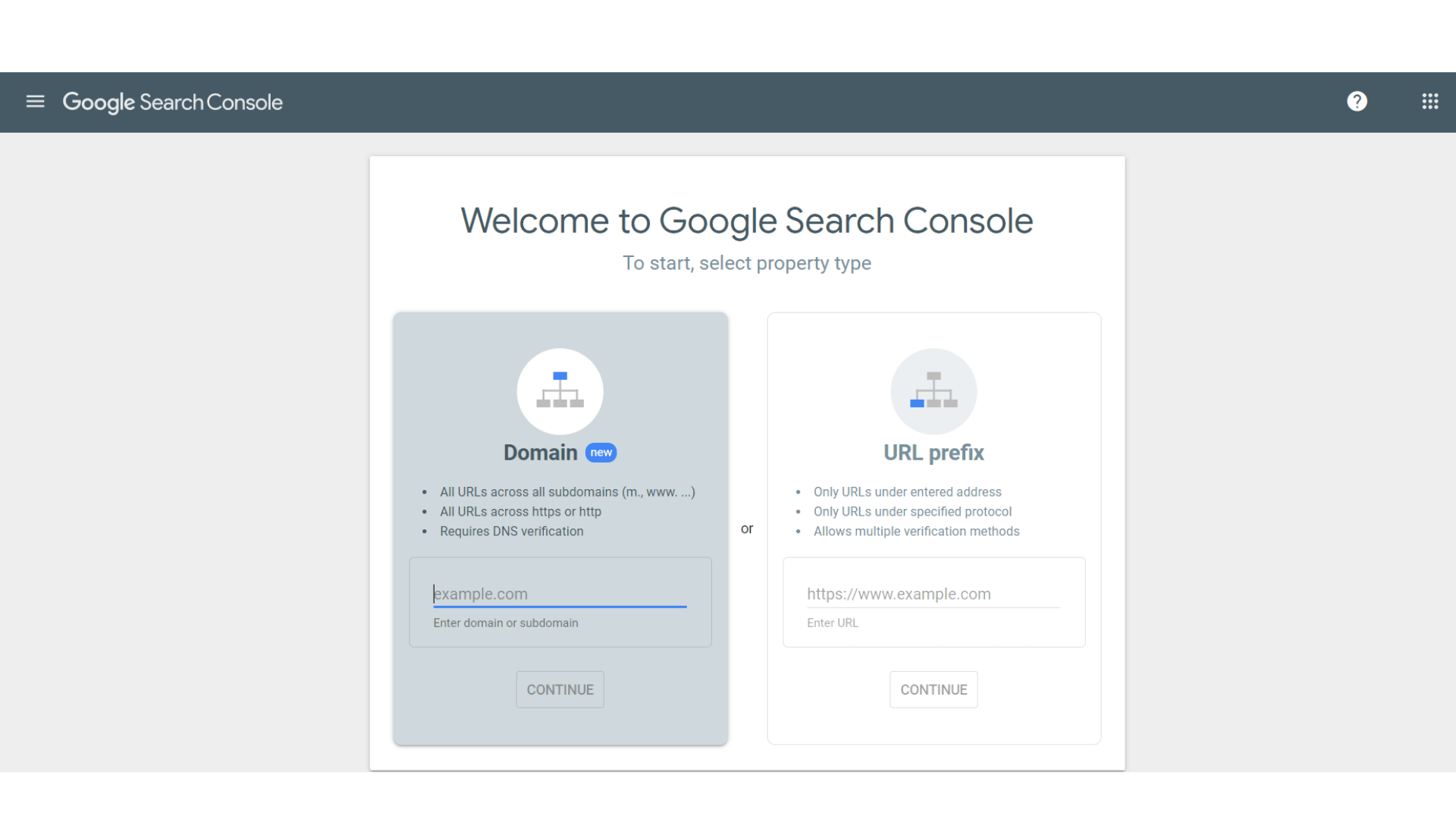 Ahrefs' Webmaster tools help you to improve your overall SEO performance on your website by:
Checking up on your SEO Health.
Checking for more than 100 SEO issues.
Seeing every single one of your backlinks.
Seeing all your ranking keywords.
Finding out about the amount of traffic your page is getting.
Finding internal linking opportunities.
Screaming Frog is one of the more popular tools used within digital marketing. It is essentially a website crawler that allows for analysing and auditing technical and on-page SEO.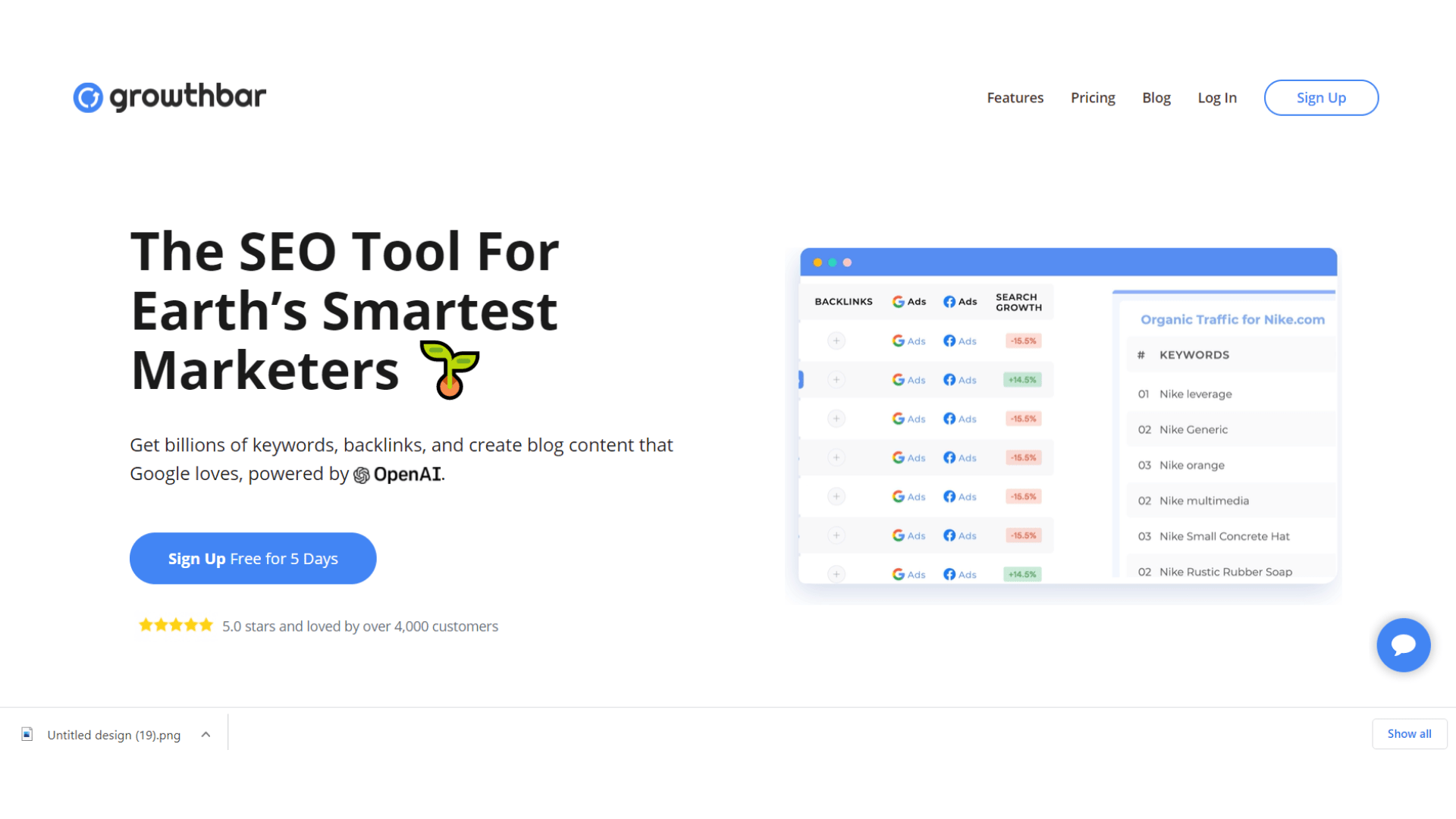 Local SEO tools
This easy-to-use tool helps users control how their businesses and brands appear on Google search and Google Maps. The most important first step within Local SEO marketing is to claim your company or brand via Google My Business.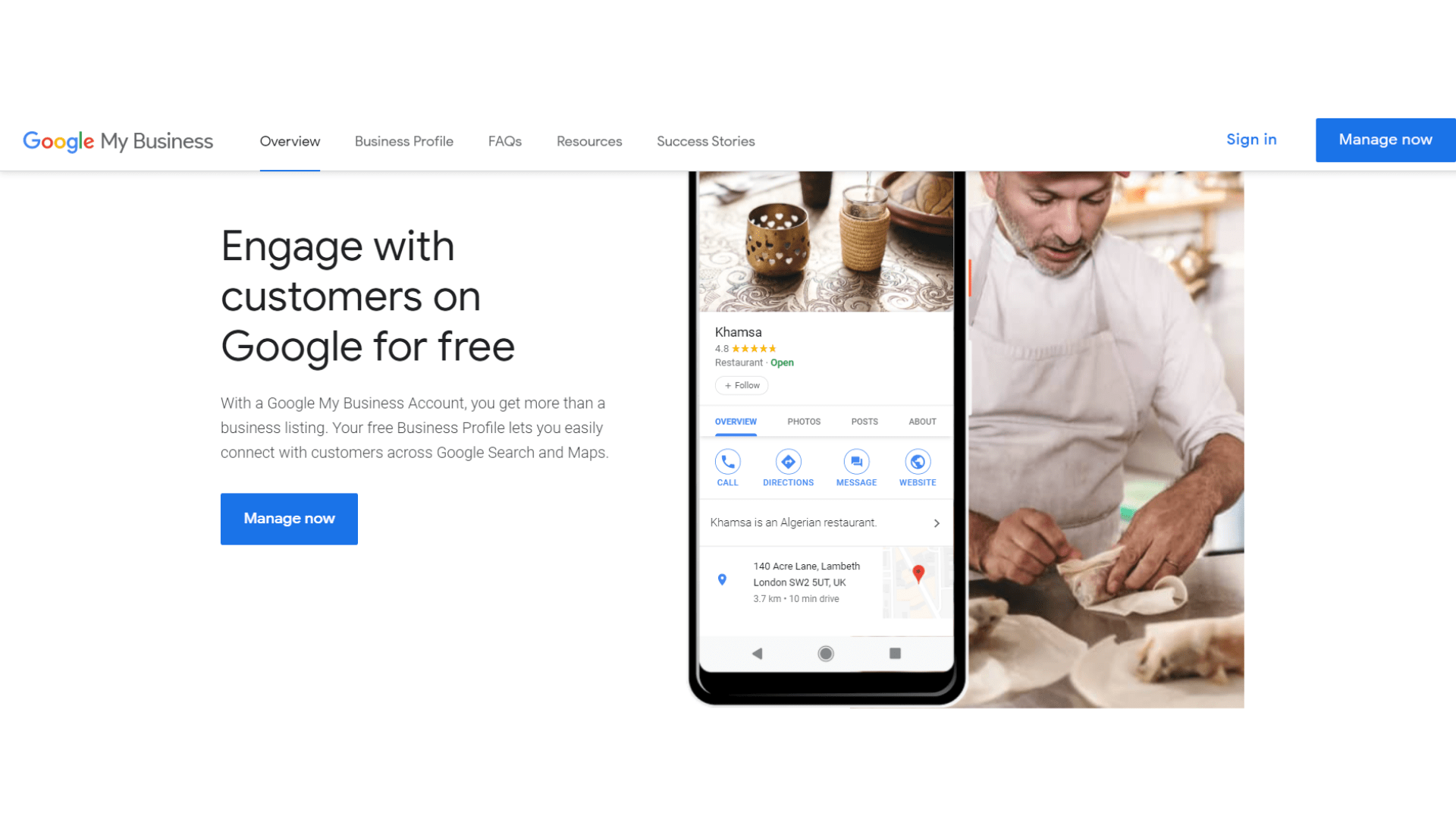 This nifty tool allows you to create a link for your company or brand to share with customers so they can review you. Gaining reviews for your company or brand is essential to local SEO marketing.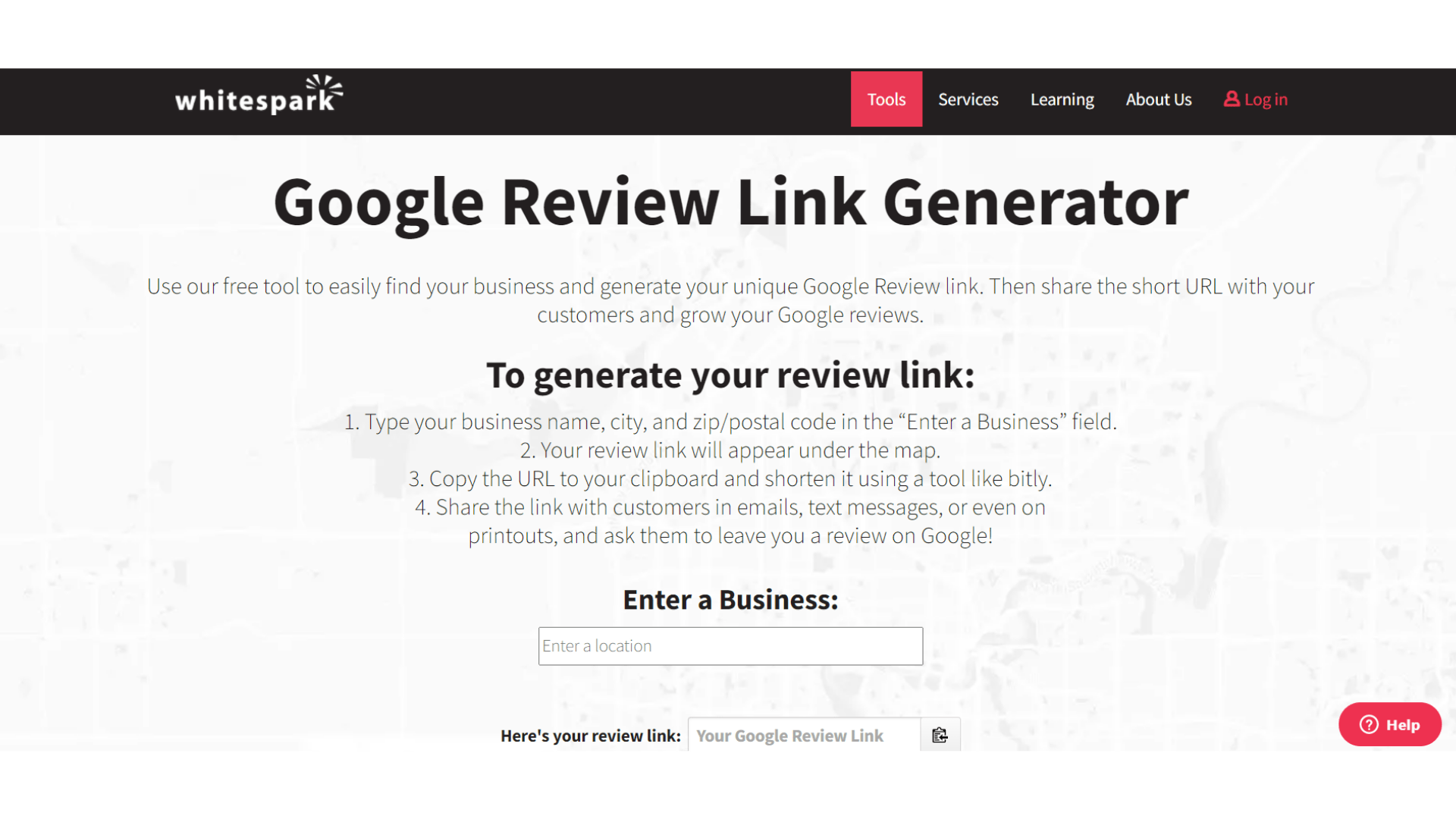 This tool allows you to find NAP (Name, Address, and Phone Number) citation opportunities for your company or brand. These citations are important for local SEO rankings.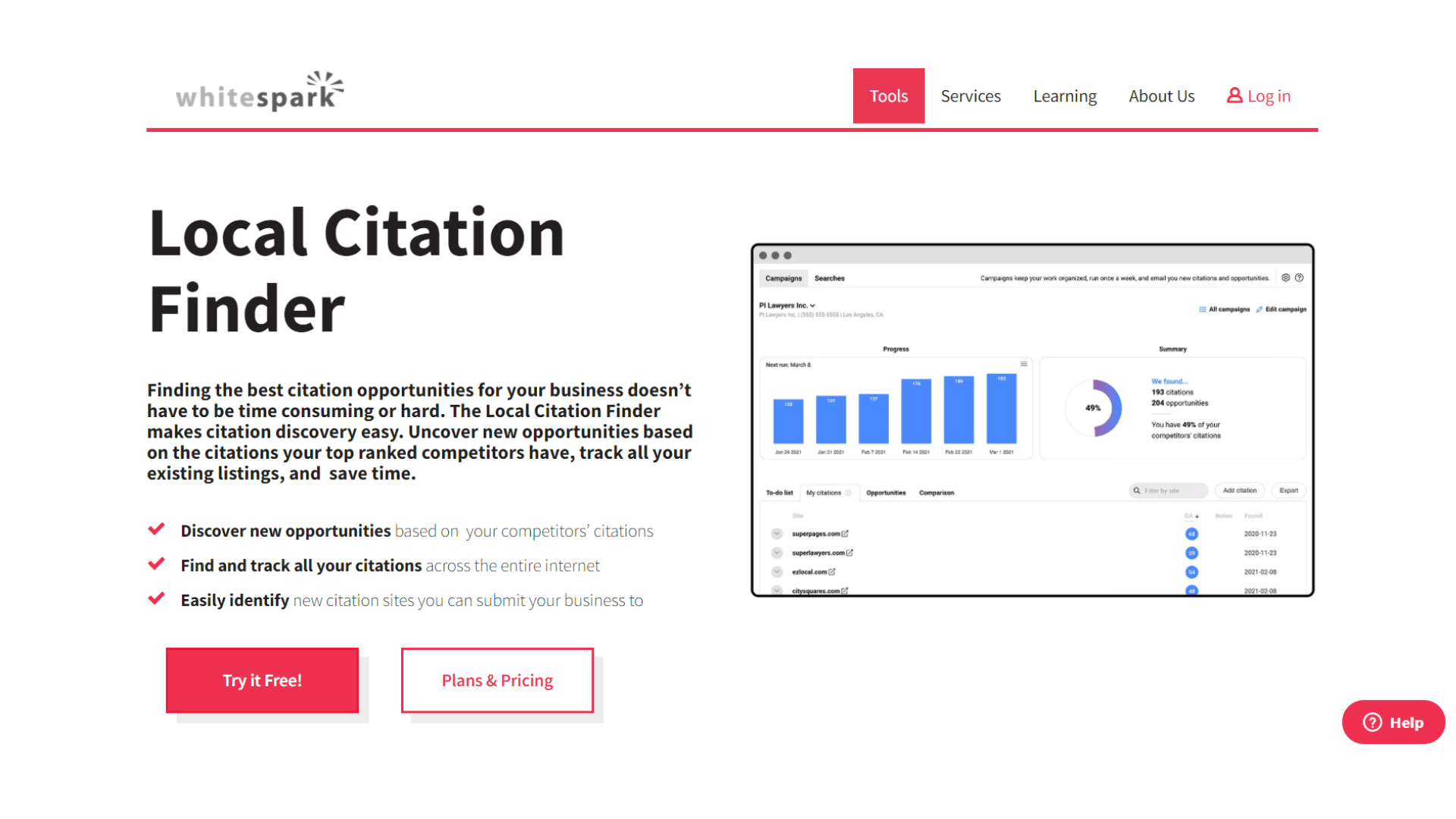 Link Building Tools
This cool tool shows the top 100 backlinks to any webpage or website. As well as this, it also includes the five most linked pages, the most common anchor texts, the total amount of backlinks, and Domain Ratings (DR) and URL Rating (UR) scores.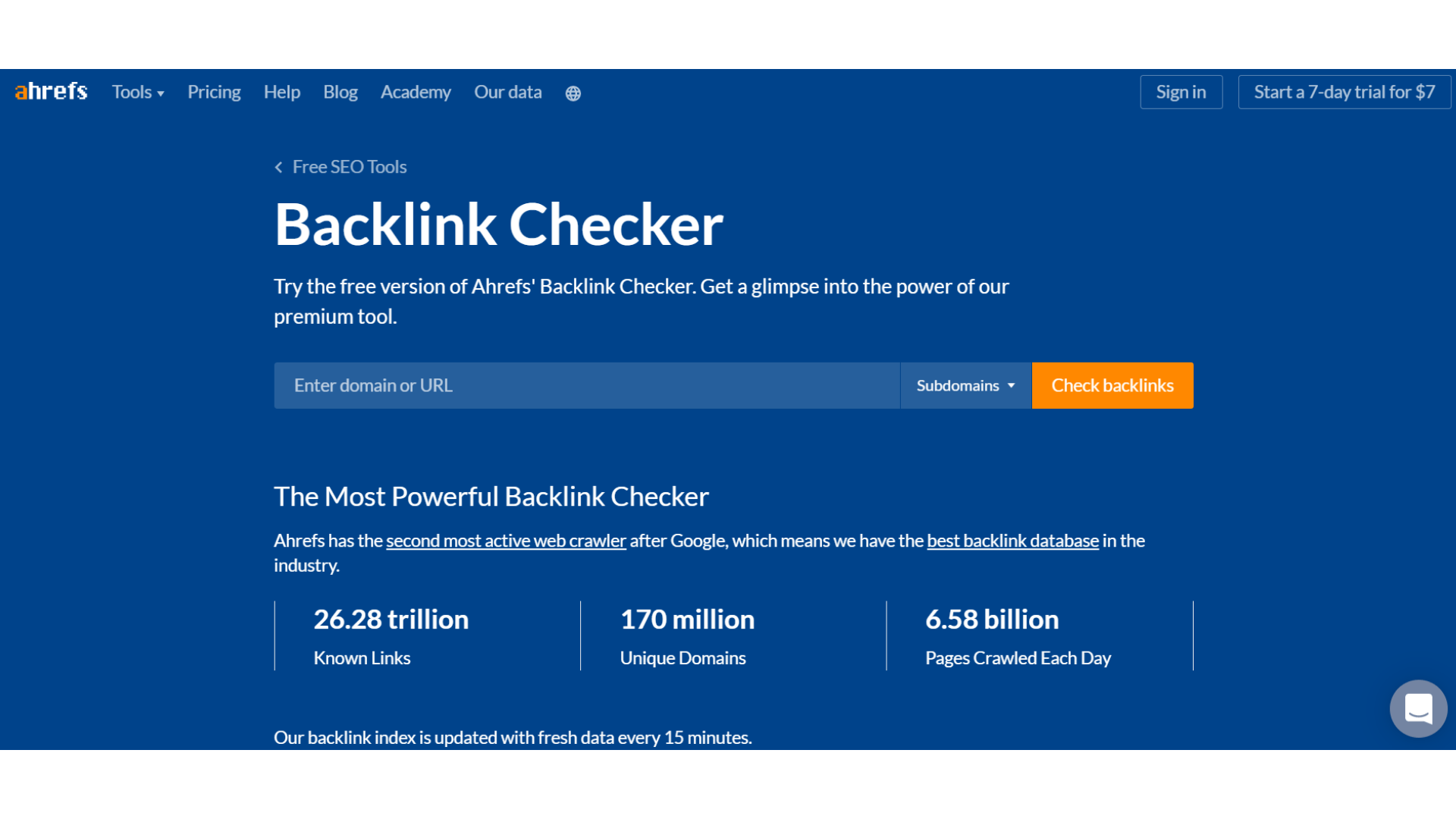 Hunter.io helps marketers find email addresses that are linked to specific sites. This helps finds the email addresses of specific people and companies. By doing this, outreach teams can get to work on building backlinks from relevant domains. It also a tool commonly used by sales teams so it's hitting two bird with one stone.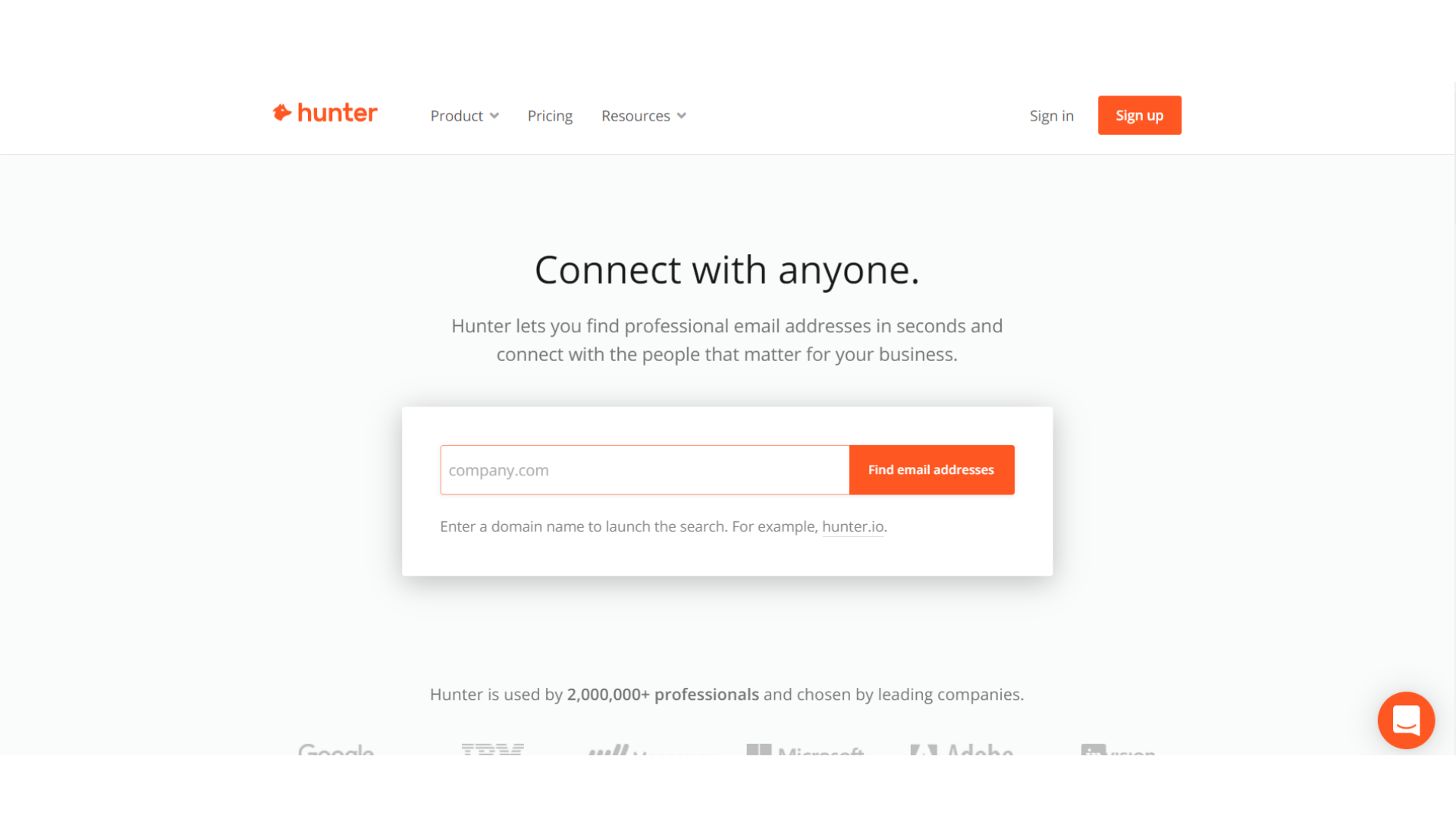 This tool helps find the best broken inbound and outbound links for any domain or URL. This helps to identify broken link-building opportunities that can be reclaimed.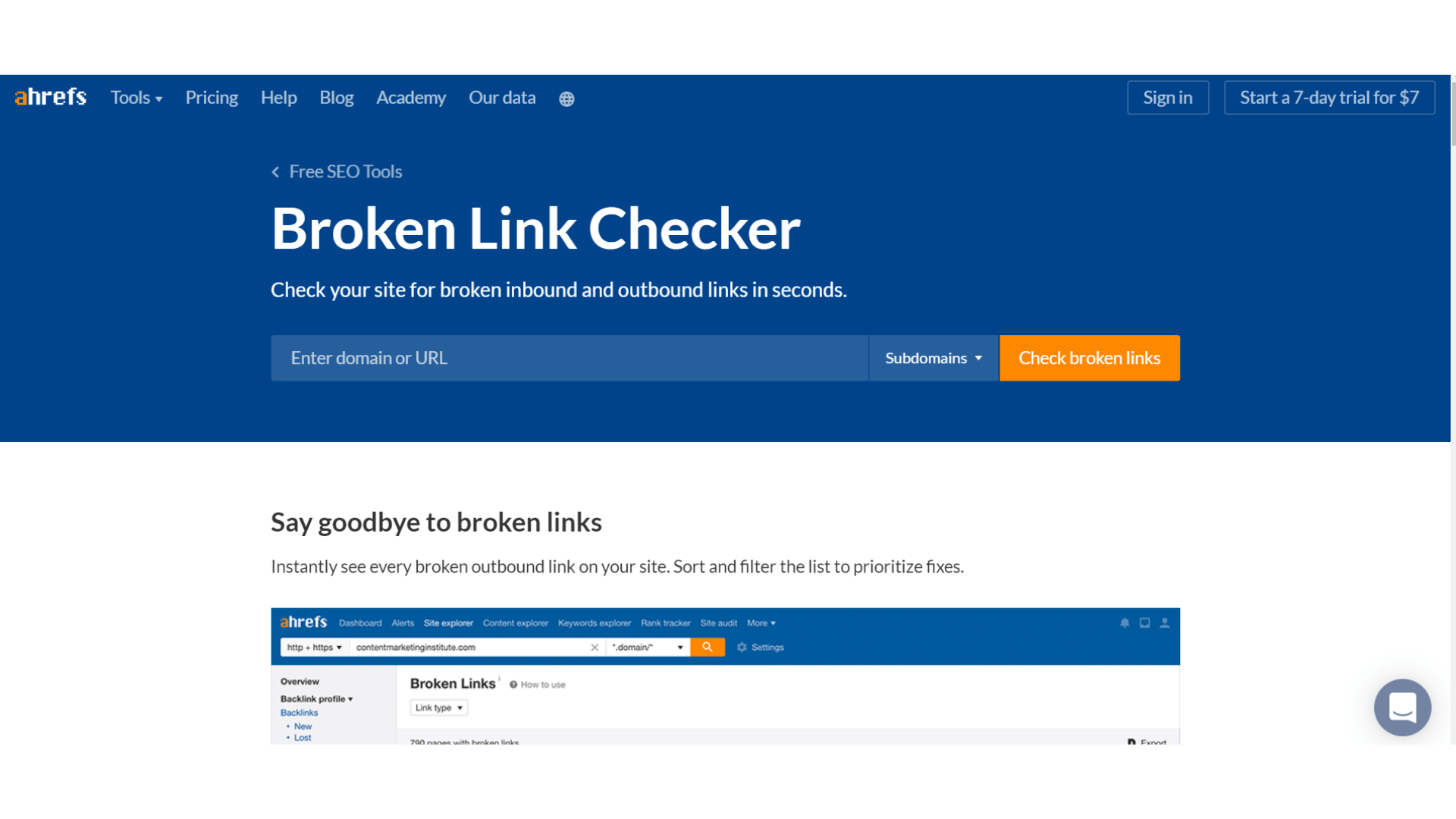 SEO Reporting Tools
SEMrush is a great tool that brings together everything from competitor's discovery reports, device location reports, and project merge reports. It also has traffic insights, backlinks catalogs, and most importantly, keywords.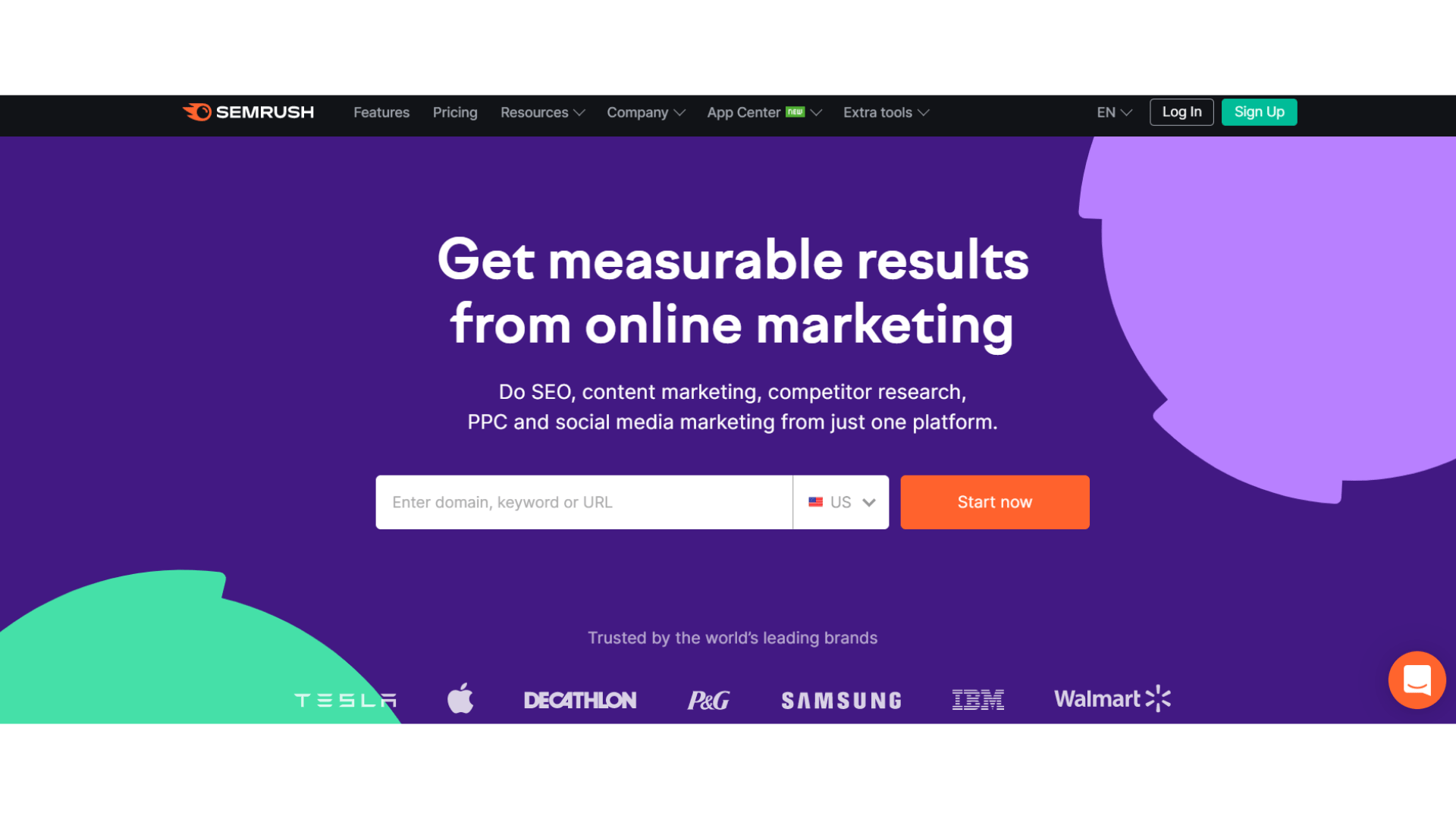 GrowthBar is a tool built entirely to grow your company. It presents all your SEO-related metrics in one easy-to-use dashboard.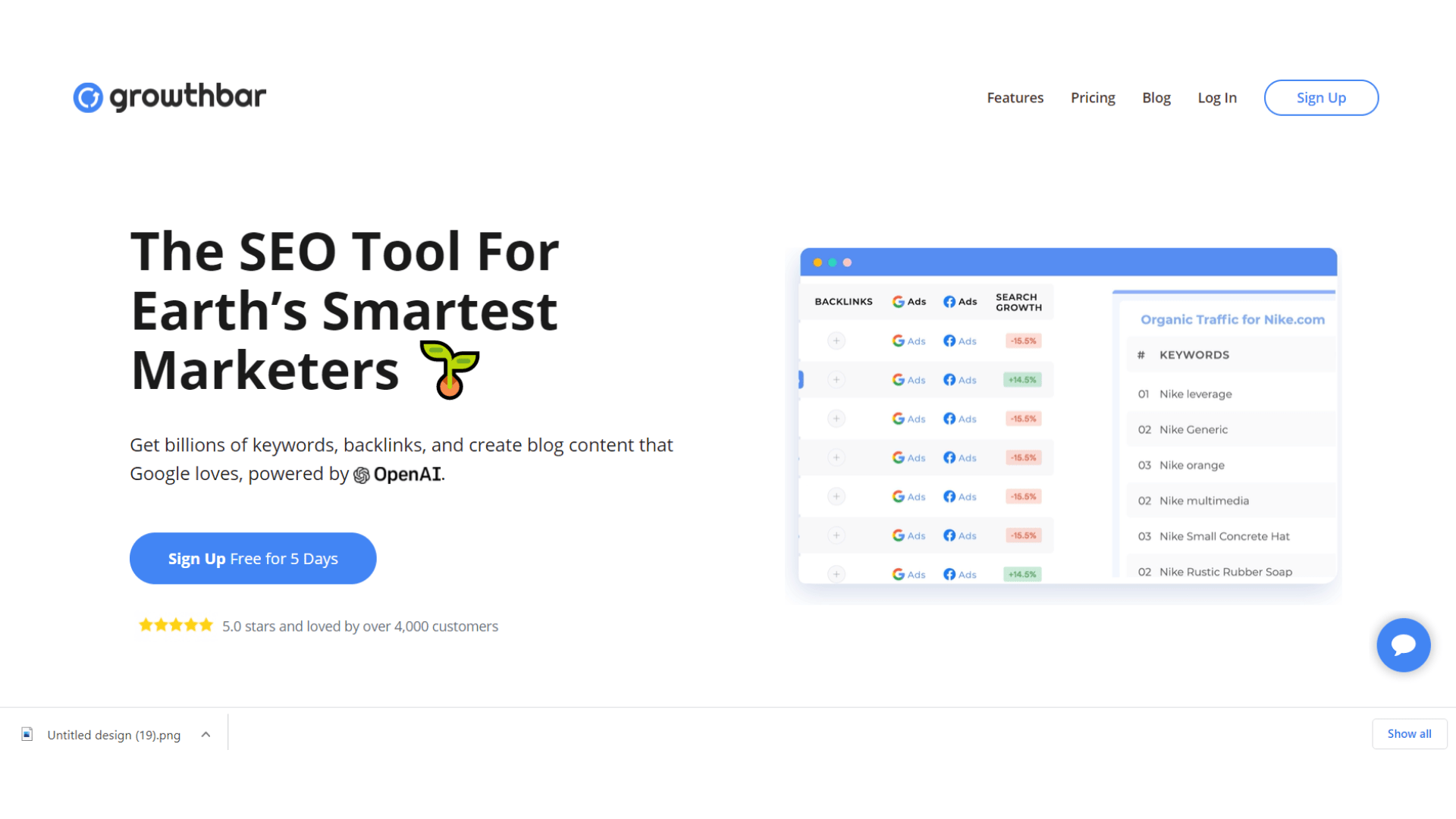 Similar to GrowthBar, MOZ also presents your metrics and analytics within an easy-to-use dashboard. MOZ is used by over 1 billion digital marketers worldwide.
BOSCO™ Connect is an amazing marketing tool created by a team of e-commerce experts at Modo25. Our tool provides online retailers with a single-view dashboard that streamlines the planning of online marketing spend in one place.
Are you looking for support with your SEO marketing? Our SEO specialists can work alongside you to grow your inhouse team. Whether you're starting with the SEO basics or you're already working with strategy, drop us an email at team@modo25.com for an informal chat.