What is a Core Algorithm Update?
A Core Algorithm Update is a significant and broad update to Google's core algorithms. They display the best and most relevant content for search engine users within their organic SERP listings. 
The purpose of rolling out Core Algorithm updates is for Google to periodically alter its algorithm in order to reward sites that are continuously working on improving their sites, adhering to Google's latest guidance and providing a great user experience, which can, in turn, push sites not doing these things down the rankings.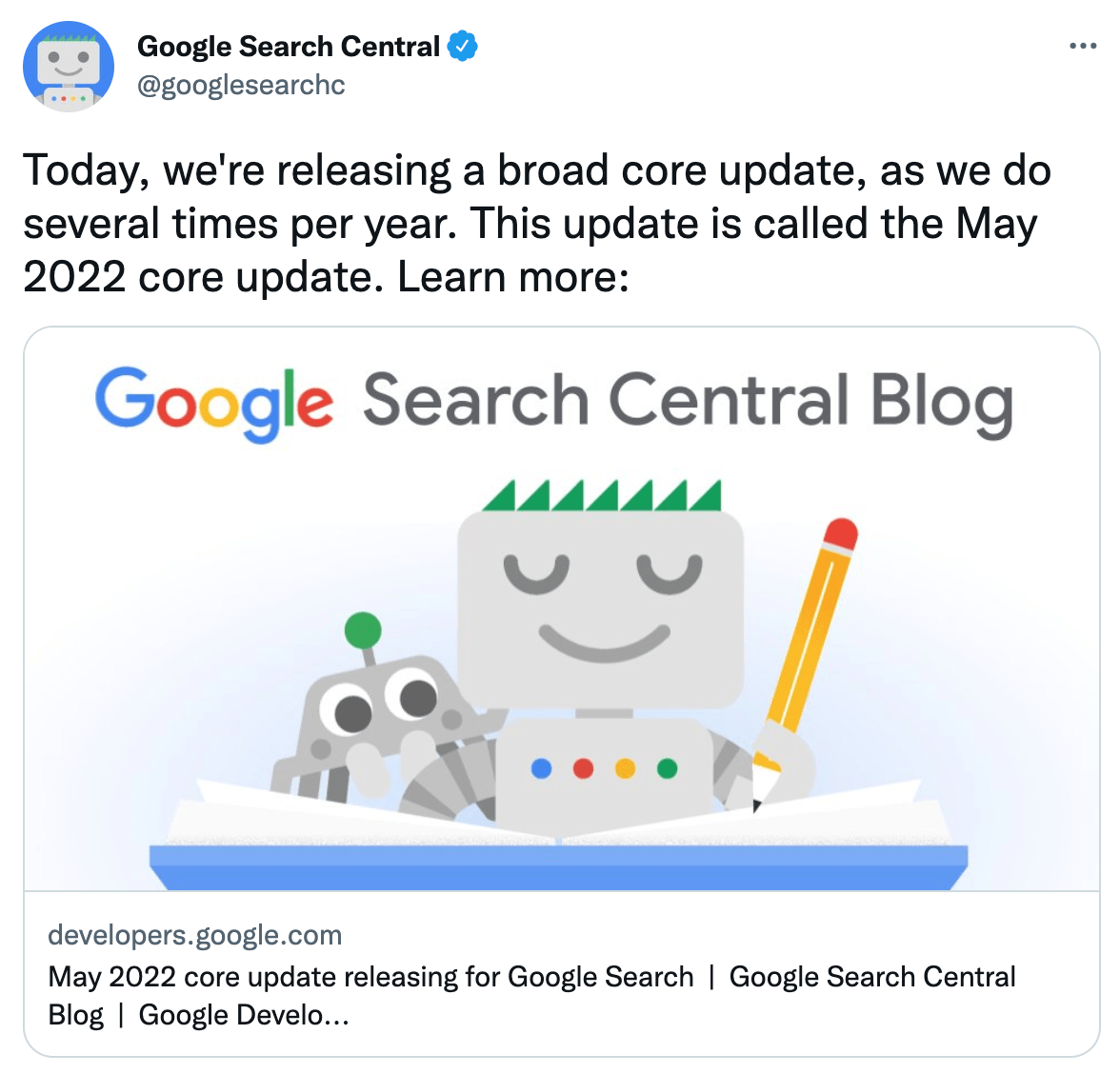 What happens during a Core Algorithm Update?
During a Core Algorithm update, Google is generally re-assessing the landscape and re-considering who is ranking where and for what term. So, it depends on how much investment you've put into your SEO efforts recently as to how your site will perform during and after a Core Algorithm Update.  
If you've recently been working on building out your commercial pages, creating regular informational content and linking this all together, you will likely see some uplift from a Core Algorithm Update as your site is rewarded for your efforts. 
However, as some sites are rewarded, other sites inevitably see ranking drops. Not always because they aren't doing anything at all, but because they are doing less than their competitors. 
So, ultimately, how you are likely to perform in a Google Core Algorithm Update depends how much SEO focus your business has had compared with your competitors that are competing for the same rankings. 
How many times does Google update its algorithms?
Google update their algorithms thousands of times each year, but we never hear about many of them. Core Algorithm updates, however, are released a couple of times a year. Google generally gives us a heads up when this is about to happen. 
When was Google's last Core Algorithm Update?
The latest core update was the August 2023 update which started on the 22nd August 2023.  
How long does it take for a Core Algorithm Update to roll out?
Core Algorithm Updates generally take a couple of weeks to roll out in full. Since they tend to give advance warning, Google will also let us know when it's finished.  
How do you know if you've been affected by a Core Algorithm Update?
During and after the time period that the Core Algorithm Update is rolling out for, we recommend keeping a close eye on rankings using a rank tracking tool, such as SEMrush or Advanced Web Ranking. 
 We would recommend waiting until after the Core Update has fully finished rolling out to draw any conclusions and make any changes to your SEO strategies, though. It is normal for sites to see a slight drop in rankings during the update. But don't worry, they will recover by the end. So, there's no point making any rash decisions. 
How to recover from a Core Algorithm Update?
If you've been caught out by the latest Core Algorithm Update, you should refresh your SEO strategy to ensure you're focusing on adhering to Google's latest guidance. 
 As Core Updates generally focus on site quality overall, recovering from a drop off the back of one of these updates is not an overnight job and there is, unfortunately, no quick fix for this. It's a case of setting a new long-term strategy to follow and ensuring it is followed consistently over time. 
 It may be tempting to just focus on the pages or keywords where you have seen drops following a Core Algorithm Update, however, making improvements to just these specific pages does not guarantee that they will just bounce back with the next Core Algorithm Update. If Google deems that another site's page or piece of content is more deserving of the position, you may still not be able to get back to where you were.  
 Therefore, changes to your strategy should be more site-wide and broad, focusing on ensuring your site is producing genuinely valuable content for users which is trustworthy, original, and better than your competitors'. 
How to prepare for future Core Algorithm updates?
To prepare your site for future Core Algorithm Updates, you should refer to Google's guidelines and ensure your site is ticking every box. Google have put together a list of questions you should ask yourself about your site, covering:  
Content & quality
Is your content unique?

 

Is your content helpful?

 

Is your content complete and descriptive?

 

Does your content add value to what is already accessible?
Expertise
Is your content trustworthy?

 

Have you provided clear sourcing and evidence?

 

Have you provided information about the author?

Is your information accurate and verified?
Presentation & production
Is your content presented well?

 

Are there no spelling or grammar mistakes within the content?

 

Is the content not mass-produced?

Is the content displayed well on mobile and free of ads?
Comparative
Does your content provide more value to a user compared with your competitors' content? 

 

Does your content serve the interests of genuine users, rather than being solely written for search engines?

 
If you can't answer yes to all of the above, then you risk seeing a drop in your SEO performance the next time a Core Algorithm Update is rolled out. 
Are you looking for help creating a solid SEO strategy to future-proof your site against upcoming algorithm updates? We can help. Get in touch with us today to speak to our SEO experts.