In this blog, we aim to take on the topic of technical SEO and how to perform a technical SEO site audit. We will cover everything from explaining what technical SEO is, why it's so important and what are the stages you need to take when performing a technical SEO site audit.
Before we jump into things, it might be worth getting to grips with the basics of SEO first.
What is technical SEO?
Technical SEO, meaning 'technical search engine optimisation', is the process of optimising your site's infrastructure to allow search engine spiders (not the eight-legged type) to crawl, index and interpret your website. This is all in an effort to allow users to find your site as well as enable your page to rank highly on search engine results pages (SERPs).
Producing high-quality content is key to any successful SEO campaign and affects how high your site ranks within search results. Though this is a successful method within marketing, content alone is sometimes not enough – this is where technical SEO comes into play.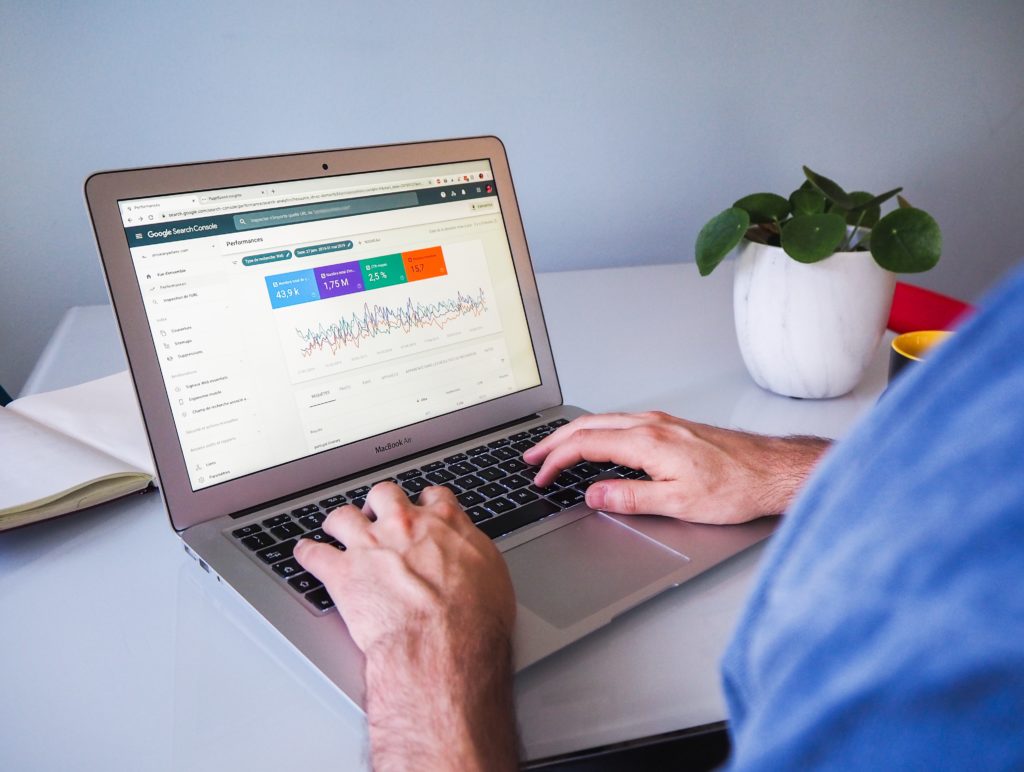 Why is technical SEO important?
When developing a great digital marketing strategy it is common to choose high-ranking keywords and optimise page content to gain quality backlinks. Although these SEO techniques are very important, technical SEO is the foundation that allows all other SEO to thrive.
We asked our Senior Performance Marketing Executive, Kylie Moody, what she thinks. Here's what she said, "Technical SEO refers to the fundamental building blocks behind your site. The technical elements behind your site control if and how Google can access your site. You could have the best content in the world and a really authoritative site, but you're never going to rank first on Google if crawlers can't even see the content! This is why technical SEO is so important; making sure you have the basic set up right so that all of your content is accessible, crawlable and indexable."
Optimising your key technical SEO elements allows for search engines to determine the value of your website. It also protects your site from having technical SEO issues, which could cause your site not to rank or not show up at all.
One of the worst repercussions of not optimising your technical SEO is that your website will become inaccessible to search engines and more or less invisible to online users. This will hinder your ability to convey your brand message successfully. So, you could say technical SEO is pretty important!
How to conduct a technical SEO site audit
The process of a technical SEO site audit is to see how well your site is performing on search engines. They are a great way to outperform your competition, identify new opportunities that could be taken with your site, find and fix issues within your site and overall create a better customer experience. You should perform technical SEO, on-page SEO and off-page SEO regularly.
The key elements to a technical SEO site audit are:
Back end factors – things like hosting and indexing.
Front-end factors – these include content, keywords and metadata
Link quality and outside references – link quality and outside references7
These are the elements you need to consider when performing a technical SEO site audit. In order to perform the audit, you need to perform some key tasks, including:
Crawl your website
This is one of the more important aspects of the whole audit. Crawling allows you to spot problems and issues with your overall site. It will also give you an insight into how Google's bots will crawl your site.
Perform a manual Google Search
A manual search on Google will show you how well your website is ranking. It will help you figure out what elements you need to focus on within your audit, such as: how many pages appear, does your site appear first, and where does it appear?
Make sure you have one browsable version of your website
Don't have multiple versions of your site. This will send Google's bots into disarray and they won't know which site is yours. Make sure to have one test site and one browsable/live site.
Conduct on-page technical SEO checks
Look for things like duplicate page headers, pages and title tags.
Manage your internal and external links
Make sure all your links are connected properly and run smoothly. Don't let your customers get lost or come to a dead-end.
Check the speed of your site
Make sure your site is running quickly and efficiently. Customers will get bored if things take too long to load and this will increase your bounce rate.
Leverage your analytics and compare site metrics
This makes sure your site is reporting the correct live data metrics. It will also check things like your bounce rate and compare other metrics.
Check your off-site SEO and perform a backlink audit
Backlinks are vital for SEO success. This reassures Google that your site is relevant and users will find it useful.
Technical SEO tools to use
In order to successfully run a full technical SEO audit, you need some great tools. Here, we brought together a list of our favourites:
Google Analytics – This is a great tool to view organic traffic. It. lets you see what users are doing on your site and where they're coming from in real-time.
Google Search Console – GSC helps you set up the basics of SEO on your site. It also helps you to see your website through the eyes of a crawler, allowing you to find and fix issues and let Google know when new content goes live.
Yoast SEO – Most commonly used as a plug-in for SEO, and is usually found on platforms such as WordPress. This tool will tell you all the basic tips needed to optimise your content. For example, focus keywords, meta descriptions, external links etc. Yoast will also identify your writing pattern and give each piece of content a readability score. This really helps to make sure your content is accessible to a range of users.
Screaming Frog – An industry favourite and staple tool for SEO professionals. It's usually used for those pesky full site crawls and helps to identify technical issues on your site.
SEMRush – A good all-rounder of an SEO tool, but it is commonly used for keyword research and competitor analysis.
Ahrefs – A wonderful tool for link building, which can put you ahead of your competitors. It can also identify the best opportunities for building more links.
We hope you find this guide useful and hope that you are ready to get your SEO marketing in order. If you're looking for advice and help with your SEO, get in touch with us at team@modo25.com to find out more.