If you're on top of your search marketing news, you'll know that localised search is a pretty big deal right now.
While the 2021 eCommerce market is still unknown, one thing is for certain: local search is going to be more important than ever.
Consumers are sticking to their local sellers and businesses as a result of local and national lockdowns throughout the year. This is great for SMEs who are looking to grow their local consumer base.
So, let's take a look at how to improve local search results with the use of SEO.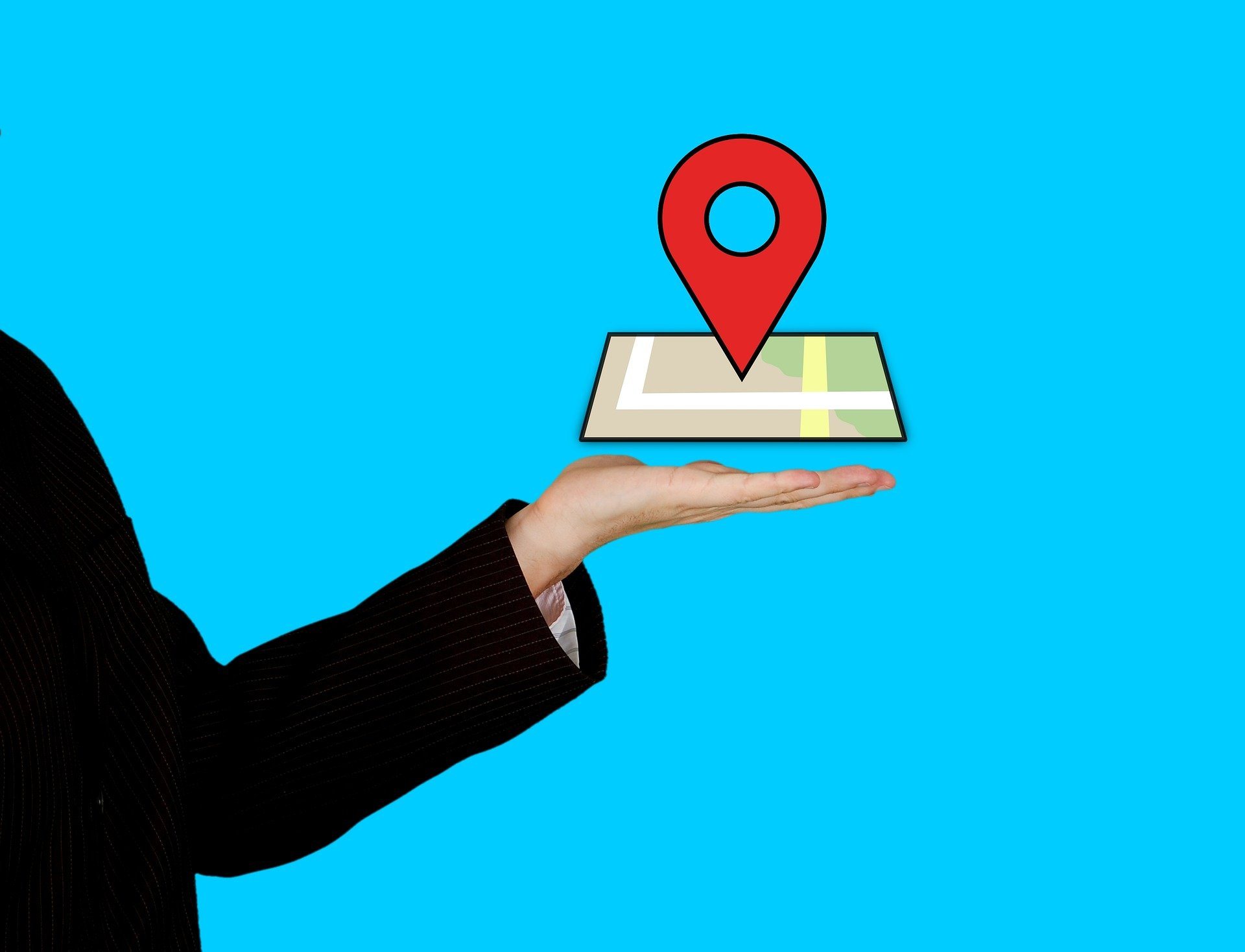 Create a Google My Business Account
You know when you Google a business and the company profile appears on the right-hand side of the SERP (search engine results page)? For example, here's Modo25's profile: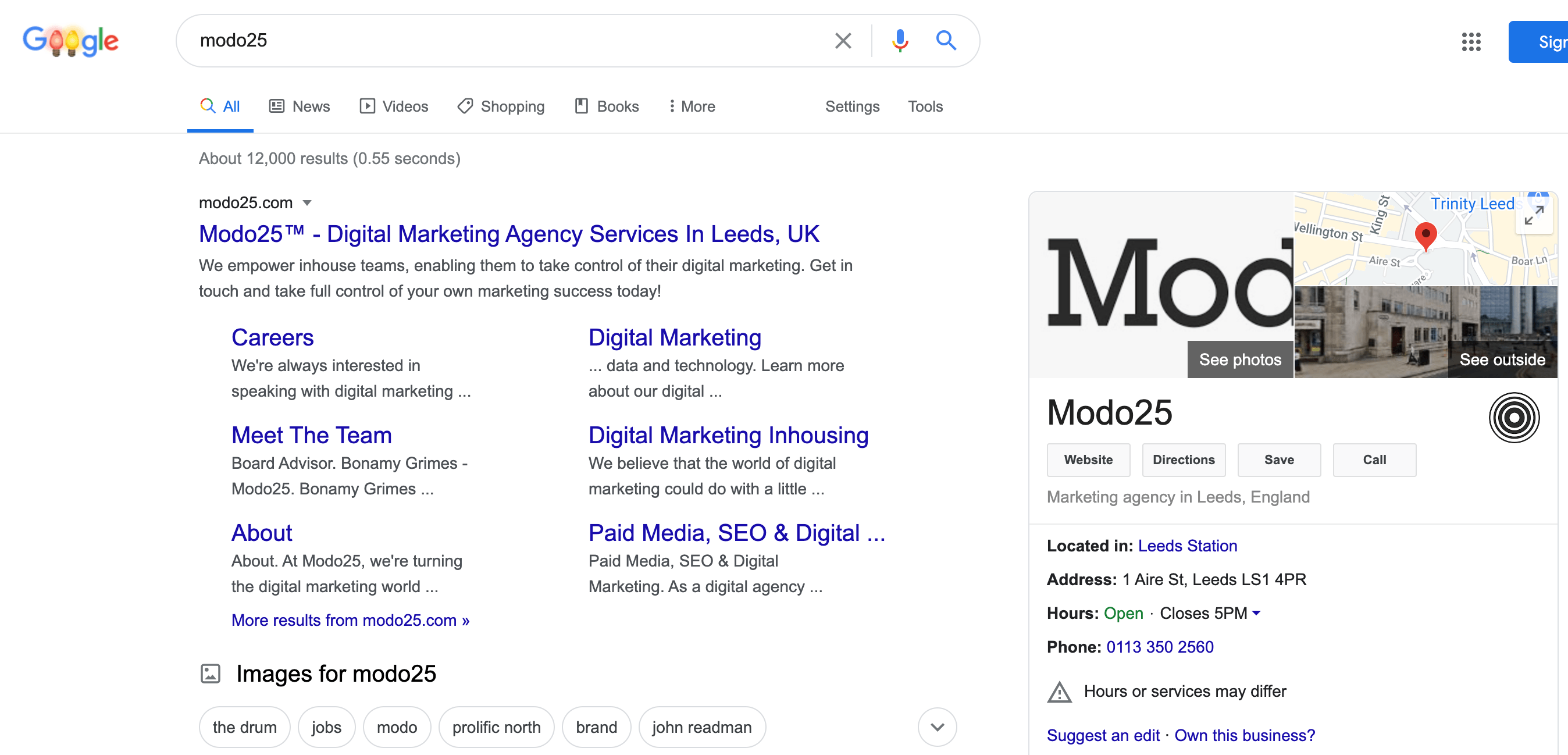 This allows you to appear in Google Maps as well as improves your potential to appear in relevant local searches. You can even optimise your Google My Business account to better your chances of ranking. Here are some tips for optimising your profile:
Providing accurate and up-to-date information.
Including your logo, opening hours, accepted payment methods, the product or service you sell alongside a good handful of images.
Encouraging customers to leave a Google review
Responding quickly to customer queries in a professional and informative manner
Publish news, including special offers and discounts to your profile using Google My Business dashboard.
Create and consistently maintain a blog
Many business owners feel blogs are a waste of time. After all, there is the business and sales side of things to worry about. That's why it's so important to have a content marketing strategy and staff to support this. Blogs are one of the top lead generators for businesses and drive more traffic to your site than you may think.
To appear in local search results, write blogs about your local area. This could be posting about local news stories, events or content with local charities your business supports. You can even create location-specific pages. For example, you may own branches or provide services in several areas. Creating location-specific landing pages and content surrounding this can hugely benefit your chance of appearing in localised searches.
Don't forget about local directories  
You can't rely on just Google search results. While this will make up the majority of your search marketing strategies, it's best not to put all your eggs in one basket.
Get yourself set up on local directory websites. This is not only a good way of getting some backlinks which will improve the overall metrics of your site but will get you noticed by people in your area. You'd be surprised by how many people rely on online directories to find a business or service they are looking for.
Get your name out there with digital PR
Nothing beats a good bit of PR. If you're a local business, send out regular press releases to your local publishers and newspapers. This could be anything from recruitment, business or even events you're holding in the area.
Getting your name into your local newspaper and on their website will work wonders for your exposure. So, don't' neglect the potential of digital PR.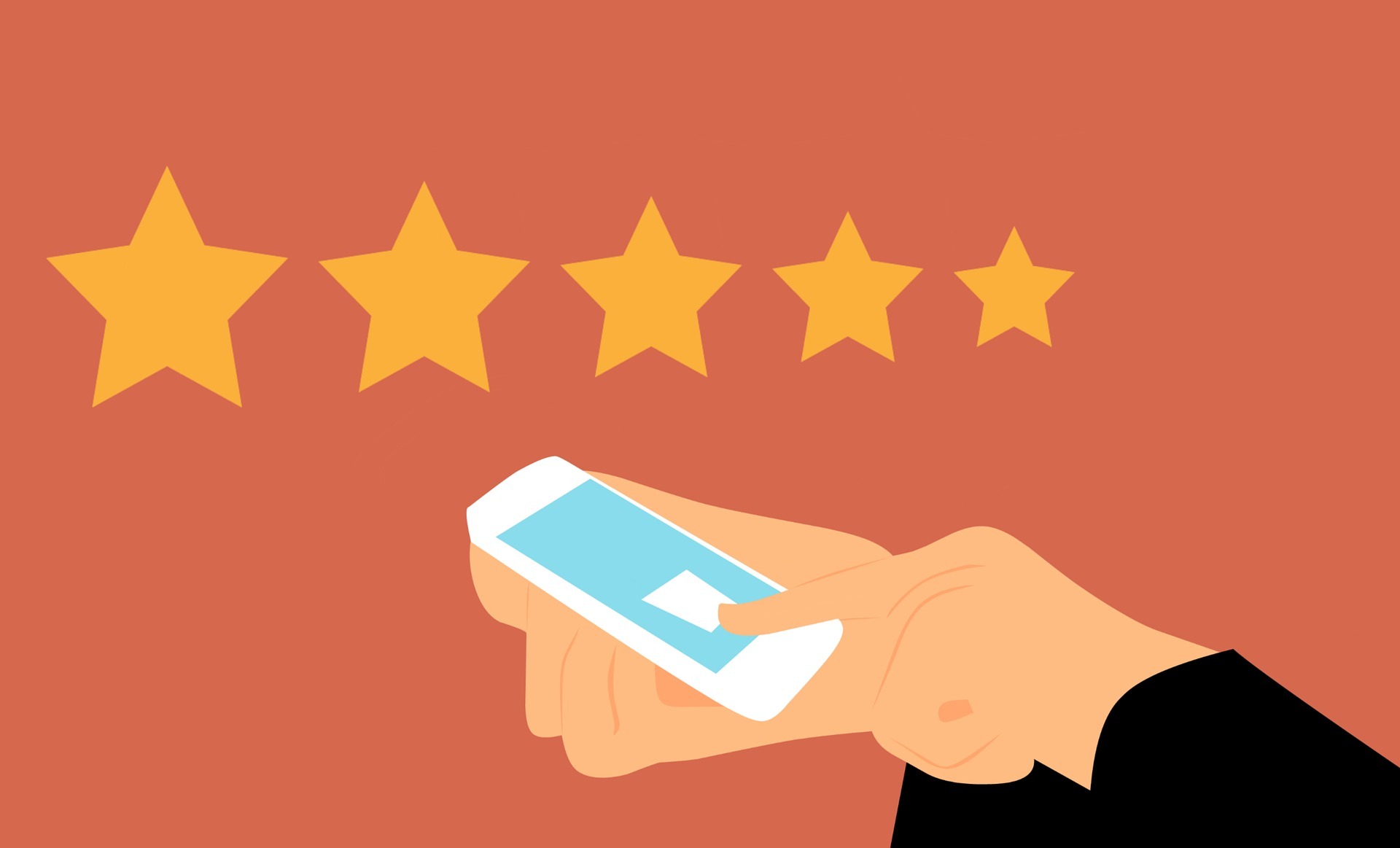 Incentivise customers to leave an online review
If you're wondering how to improve local search results for your business, you should really be encouraging your customers to write online reviews. There are a number of review platforms out there, but we will stick with Google reviews as an example.
Positive Google reviews have the potential to massively boost your SERP performance. For all the flashy SEO out there, nothing beats good old-fashioned word of mouth. People are more likely to buy from somewhere with positive reviews which gain more weighting (6.47%) in organic local searches.
Local search is set to become a top priority in the SEO world in 2021. How many of these strategies do you use, or are you planning on including some you don't already into your marketing plan next year?
Are you looking for support with your local SEO marketing strategy? Drop us an email on team@modo25.com to find out how we could work together.