This week, Clutch, the B2B review platform, has revealed its Global Leaders Awards. Modo25 featured on the list as one of these best affiliate marketing agencies globally.
Modo25 has been shortlisted for five industry recognised awards in 2020 and we're incredibly proud to add this recent success to our growing list of achievements.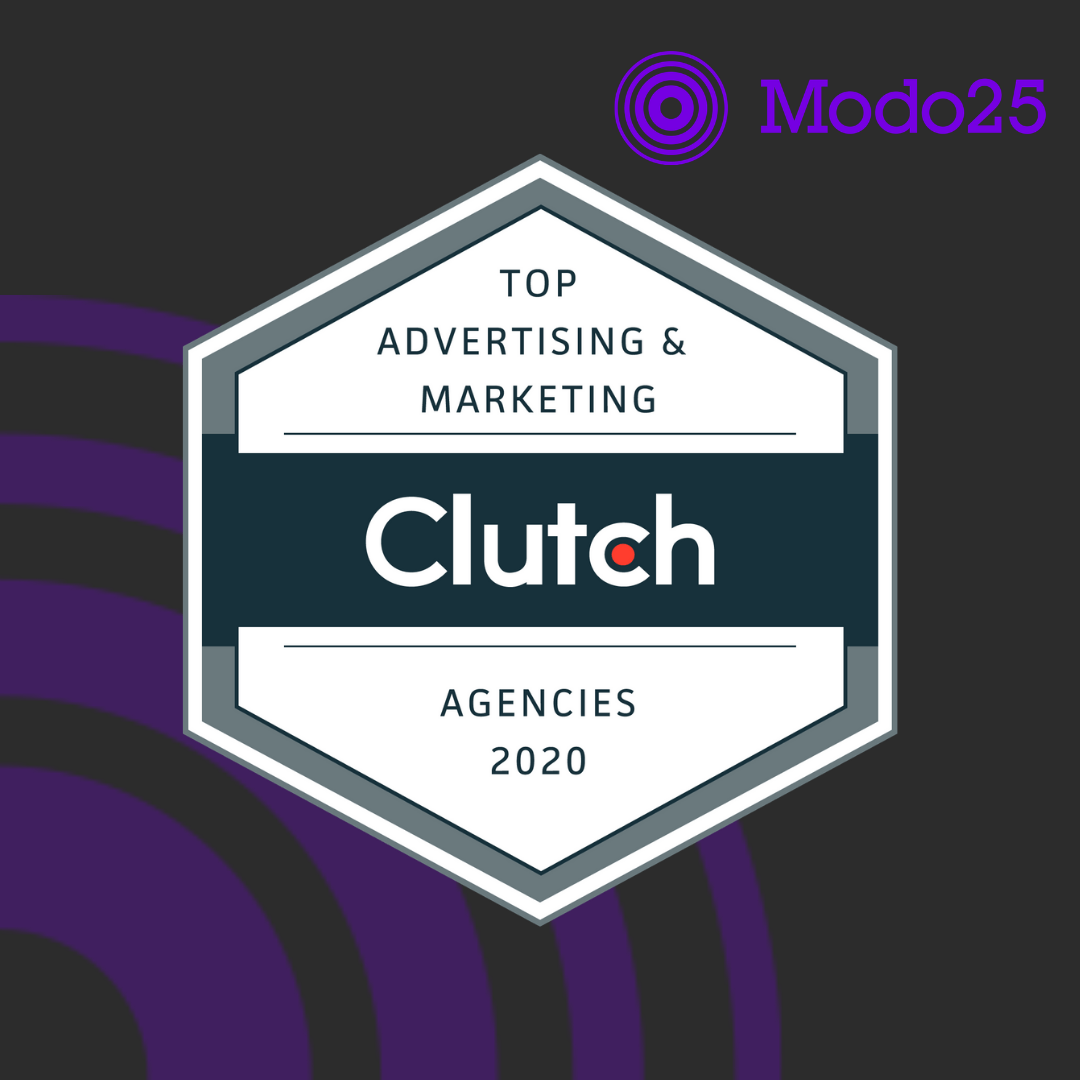 Modo25's award shortlisting's in 2020
This year, we've worked on several affiliate marketing campaigns for our clients. Our work with Low Cost Glasses landed us a few of the previously mentioned award shortlisting's. We created a targeted remarketing and affiliate strategy that converted audiences into new customers for this relatively new brand. As a result, Low Cost Glasses achieved a 319% increase in revenue as well as a 169% growth in new users to the website.
Similarly, we worked alongside Future Present using affiliate marketing and PPC to generate a winning customer funnel. With our support, Future Present has reduced the cost per lead by 51% and increased monthly leads by 420%.
How the Modo25 affiliate marketing team is expanding
On the back of a successful year for Modo25, the affiliate marketing team is growing. Alex, Performance Marketing Manager here at Modo25 is looking forward to the year ahead, saying "We're so happy to have won this award from Clutch. We all know that it's been a difficult year for businesses. So, we're happy to see our hard work bringing success to our clients.
I'm excited for 2021 and expanding the team. Just this week Ioana has started in the team as a Performance Marketing Executive to support the growing demand for affiliate campaigns."
Do you want to join the Modo25 team? Check out our careers page for the latest job openings. Or, you can get in touch with us and tell us why you'd like to be part of the Modo movement – we're open to suggestions!
Are you looking for support with your digital marketing? Drop us an email on team@modo25.com to find out how we can work with and support your digital marketing campaigns.