BrightonSEO 2021
kicked off on Thursday 25 March and our specialists, Jamie and Kylie, are here to share their highlights.
Of course, as with everything events-based at the moment, BrightonSEO 2021 took place entirely online with virtual sessions. On the plus side, this meant that everyone could patch in from anywhere in the country. As a result, there were plenty of interesting talks from industry experts. Here's are the key takeaways from our team:
Control Your Indexability with Areej AbuAli
Ultimately, we are in control of how Google crawls and indexes our websites – this is a powerful but scary fact. If we don't get it right, and Google doesn't index all of our carefully produced, high-quality content, we won't be able to reap the rewards of all our hard work.
If you have a very large aggregator website, with many different pages stemming from an array of filter options, you're going to have a pretty huge site to crawl. And you've got to question whether Google is going to bother crawling and indexing every single one of your pages. The answer is; they probably aren't.
So, Areej gave us some tips on how to decide which of these pages we want Google to crawl and which we can purposely no-index. This way, we don't risk Google deciding to not index one of our most important pages.
Identify the main KPI you're being measured against. This is likely to be Organic leads or revenue as the overall measurement.
Identify which of your pages provide the most and least value in terms of this KPI. We would rather have Google crawl and index our most valuable ones. If we have to sacrifice any, sacrifice the page type providing the least value.
Focus on getting the pages with the most value indexed by purposely de-indexing those that provide the least.
Make sure to update your sitemap after noindexing any pages to not include these.
And remember, noindexing won't happen overnight. It could take weeks or even months for them to be flushed out of Google's index.
How to make sure Google will index all of your content with Tomek Rudzki
Similarly, we listened to Tomek give a talk about why indexing issues happen and how to prevent them.
The issue we have in the current day is that Google has so much content to look at. It can't possibly go through every single page on the internet one by one. Google's index is now around 700,000x bigger than it was in 1998 when it was only around 148GB. So, we know Google doesn't index every page on the internet – but how do we get Google to index every one of our pages?
Tomek provided us with the top three most common indexing issues and what we can do to fix these:
Quality issue – "Crawled but not indexed"
This is when Google has found and crawled your content but decided not to index it. When we see this, we can identify which pages aren't being indexed and look at ways to improve the quality of them, such as adding more valuable copy.
Duplicate content
This is when Google sees your page to be the same as another page on the internet, whether that be another of your own pages or a page from a different website. Google has produced lots of documentation on how to fix duplicate content issues.
"Discovered, currently not indexed"
This is when Google decides not to even look at your page right at the beginning of the indexing pipeline. This may be due to a lot of sites producing the same type of content at the same time. If you can make your content load faster and enable it to be found faster (through additional internal links), then Google will be able to find yours earlier. This means your content will probably get indexed before others out there.
10 easy and powerful SEO and CRO Improvements for eCommerce with Luke Carthy
Third up on our BrightonSEO 2021 schedule, eCommerce Consultant Luke Carthy talked us through some readily-actionable tips on how we can improve the performance of our eCommerce websites to drive more traffic and – crucially – more sales.
Luke talked a lot about optimising site search to ensure users are met with substantial results (30% of users use site search, and they are 5-6x more likely to convert!). He also encouraged us to think about synonyms for the lesser-searched-for queries too.
You can set up monitoring in Google Analytics which identifies the highest volume queries to ensure that a strong UX is being delivered. Next, Luke looked into faceted navigation and how it can be a bit of a minefield that people avoid. On the other hand, it can present big opportunities for capturing long-tail keyword traffic.
Optimising for "good" facets with search volume such as size, colour and material will broaden your keyword reach. Comparatively, blocking "bad" facets like sort, new in and the price will ensure you avoid index bloat. A really insightful talk with some very actionable ideas, one of our BrightonSEO 2021 favourites!
The future of SEO in fashion and beauty with Tasha Antwi
Tasha's interesting talk took us through the changing trends across search in the fashion and beauty industry over the past few years, as well as where it is going.
Thinking about the customer is absolutely vital. This ensures that your messaging across search, your website and social media platforms is consistent and driving brand growth. Threading all of your marketing channels into one coherent system will maximise this and ensure that you are following your customers on their purchase journey.
Are you there page experience? It's me Dev Tools! with Jamie Alberico & Rachel Anderson
Core Web Vitals has been the hot topic in SEO since Google announced that it was going to build page experience metrics into its algorithm from May 2021. Jamie and Rachel guided us through using the DevTools feature in Chrome to identify and diagnose issues when it comes to page experience.
The three Core Web Vitals are loading, interactivity and stability. Largest Contentful Paint (loading), First Input Delay (interactivity) and Cumulative Layout Shift (stability) are the metrics to measure against. Studies show that if you hit these then users are 24% less likely to abandon your site!
A very detailed walkthrough using Chrome DevTools showed us how to use the Performance report for recording how a page loads and identifying where these key metrics load on the page, as well as any elements causing a layout shift.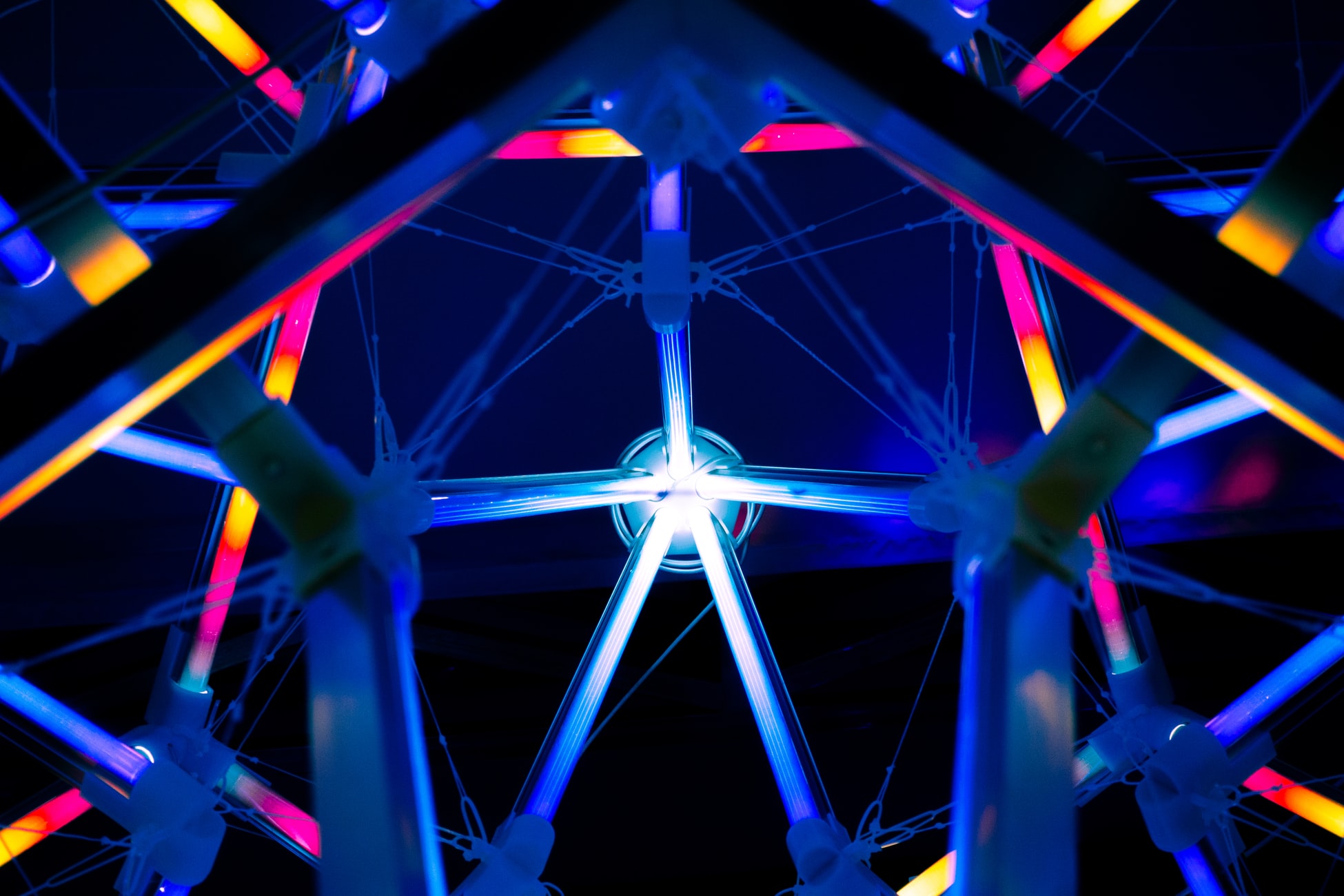 The underrated value of Internal Linking with Jamie Grant, Blue Array
To wrap up our first day at BrightonSEO 2021, we joined Jamie Grant as he spoke about why he thinks internal linking is underrated in most companies. He belives this is because:
Internal linking is often not considered a high priority
Therefore, it's not allocated enough time in roadmaps
And the main focus for internal linking is usually to optimise crawling
Whilst internal linking is, of course, important for page discovery and effective crawling, Jamie detailed how it can also enhance the flow of PageRank when aligned with your backlink strategy. When we earn backlinks, we don't have control of where these links point to. The majority of these end up pointing to our home page or informational pages instead of our commercial pages.
So, internal linking is how we join the dots between these pages and pass the link authority through to them. Jamie went through a number of ways that internal links can be added to pages:
Navigation links send signals to Google about the importance of a page. But the same anchor text will be used to link to the page across every page of the site.
<body> links offer a lot of value as they are unique to a page so help to provide a wider variety of anchor text.
Breadcrumbs are a great way to include more internal links on deeper pages to pass authority back up to the main page.
Despite being entirely virtual, BrightonSEO 2021 has, so far, been amazing. We're looking forward to more talks tomorrow!*
Looking for some insight from Modo25's very own SEO specialists? Drop us an email at team@modo25.com for an informal chat about working together. We look forward to hearing from you.
*See what Jamie and Kylie had to say about BrightonSEO day 2 here