BrightonSEO 2021 has continued today and our SEO specialists, Jamie and Kylie, are here to share their highlights of day two. Click here for the day one summary.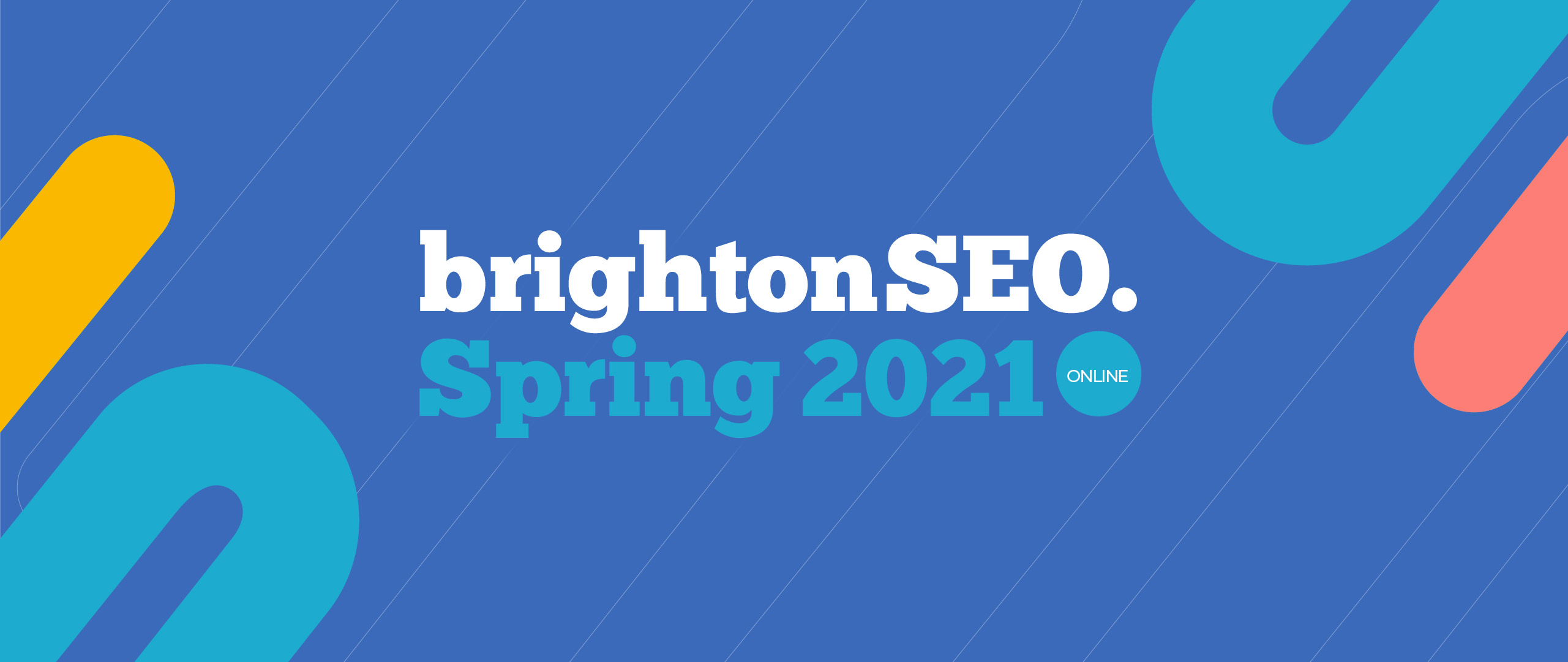 Headless CMS Migration – The Foundation of Modern SEO by Cory Schmidt
Cory Schmidt of Canto took us through their migration to a headless CMS along with the timelines and considerations that came with it. Headless CMS is one of the latest innovations in terms of web technology and involves the decoupling of front-end and back-end to result in a faster site and user experience.
In a "normal" environment, whenever a user submits a request for a page, the whole database and theme must respond to serve the content. In a headless environment, content can be prerendered and served immediately which massively cuts down on the time spent in this process. This can, according to Cory, result in 10-20x faster speeds on your site!
Other benefits include:
Ability to compress page code into raw HTML without the need for plugins
Utilising CDNs to serve content to users from a nearby server rather than a single server in one location
There are three main considerations for "going headless". The first is having a very trusting and reliable relationship with your CMS provider. Secondly, an experienced development team is key. And last but certainly not least, an SEO agency with plenty of experience in managing website migrations!
How to properly use canonical tagging on your site by Aleks Shklyar, iPullRank
Aleks gave us a good reminder of how to use canonical tagging properly on your site, and when canonicals could actually be doing more harm than good for you!
We were reminded of the main benefits of using canonicals:
To indicate to Google which version of a page you want to be used for ranking purposes.
To consolidate SEO value that is spread between similar pages all into one page to give that page a better chance at ranking.
And to stop similar pages from competing with each other in the SERPs.
When to use canonicals:
Where there are duplicate pages containing Parameters or UTMs.
Self-referencing canonicals should be used to fool-proof your site for when copies of pages are created without you necessarily realising.
When there are several pages with very similar content that risks being seen as duplicate.
And when not to:
To keep obsolete pages for no apparent reason – if a page provides no additional value to a user, then it should be deleted.
To ignore auto-generated URLs – this problem should be solved at the root rather than just trying to mask it with a canonical.
On pages that rank for similar terms but are not similar in their intent, just to try and enhance the ranking performance of one of the pages – this risks Google disregarding your canonical tags altogether!
Website Migration 101, not 404 by Richard Hird, Stickyeyes
Next up, Richard gave us some actionable steps to remember for pre and post website migrations in the future. A successful migration is ultimately one that maintains your current levels of traffic, rankings and revenue, but could also improve on these key metrics.
Three areas of a site migration to you need to know
Pre-migration, important things to get in place:
Map out the new site architecture so that you know exactly where all the. new URLs will sit.
Set up a staging platform to test the new site before go-live (but make sure this staging environment is non-indexable).
Gather all URLs from your current website – this can be done through a crawl.
Undertake redirect mapping to map each of your current URLs to a URL in the new site architecture.
Update any existing redirects to point straight to the new site, rather than leaving a redirect chain in place.
Update any internal links so that these will point to new URLs, again, rather than having them pass through a redirect.
Create a benchmarking document of all your current rankings to compare to after migration.
Change your details in Google Search Console.
Undertake redirect testing in the staging environment to flag any issues and solve them before go-live.
Then on the big day, or shortly afterwards:
Make sure the site is now indexable by removing any disallow rules previously put in place.
Undertake your redirect testing in the live environment to make sure they're all working.
Check for redirect chains and redirect loops to be broken down.
Analyse your log files to check bots are seeing your pages.
Monitor your performance using Google Search Console and your rank tracking software.
Richard left us with his 3 top tips:
Don't migrate on a Friday – if anything goes wrong, it will be wrong all weekend.
Double and triple check all of your pre-migration checks to ensure nothing. Goes. Wrong on go-live.
Don't panic on Migration Day – (unless it's a Friday)!
Shopify SEO: How to Optimize For Ecommerce in 2021. Chris Long, Go Fish Digital
Shopify has been the fastest-growing web platform for the past few years given its ease in allowing people to set up an e-commerce site straight out of the box. However, despite nailing many core SEO practices, it does come with some inconsistencies that Chris Long talked us through in his session on Friday afternoon.
Four key areas of optimisation to remember
Firstly, there every product in Shopify sits on a /products/ folder as well as in its respective collections structure. For example /products/black-tshirt will also be present in /collections/tshirts/black-tshirt. Shopify has a canonical structure established from the start, but the internal linking across the site conflicts with this, as all links from collection pages point to the non-canonical version! A simple code change in the theme allows this to be fixed. Get in touch if you want this little tip 🙂
Duplicate content can also exist if products have been 'tagged', as tags can generate their own unique collections page URL. By default, this is not handled by canonicals so you need to be really careful when using these tags as it could send your site into a bit of a spiral of content duplication.
Optimising for speed is really where Shopify can come into its own, through the effective use of plugins and themes. Chris showed us how they have calculated the five most efficient Shopify themes in terms of load (those less bloated than others) and also the worst offending plugins. Really helpful in understanding what direction to take with theme and plugin usage on your site.
Finally, Chris showed us how he has undertaken some very effective keyword analysis by combining PPC conversion/revenue data with Search Console ranking performance to identify the biggest wins from an optimisation perspective.
Looking for some insight from Modo25's very own SEO specialists? Drop us an email at team@modo25.com for an informal chat about working together. We look forward to hearing from you.