There has been plenty of Google news this week including the launch of passage indexing in US English search results. Our Head of SEO, Jamie, and Content Marketing Executive, Morgan, break down the headlines all digital marketers should be watching this week.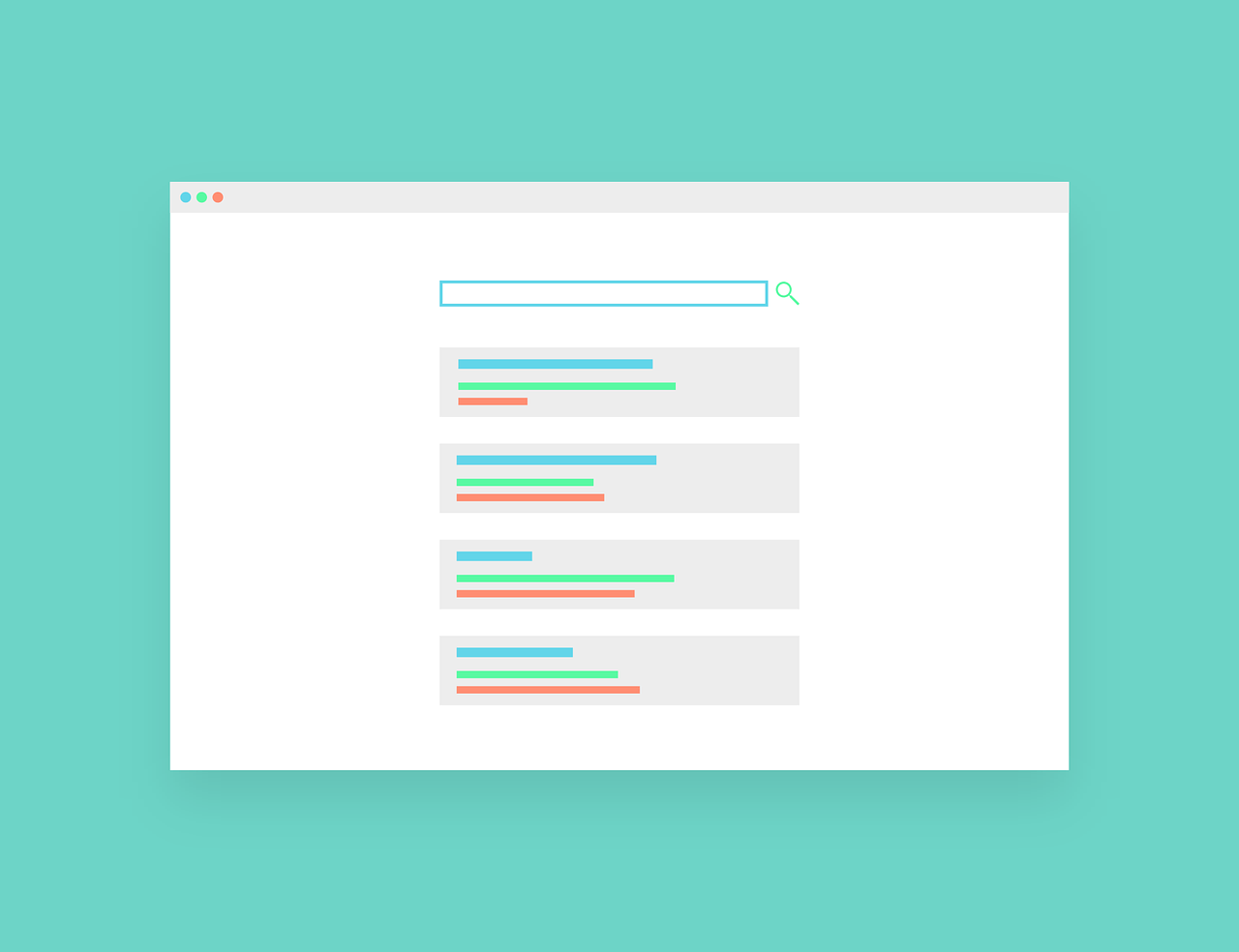 Google's "passage indexing" is now live in US English search results. 
Passage indexing is Google's way of identifying that a specific passage, or portion of the content on a page, is relevant to a search query even if the rest of a page is not. Google will rank that page differently for different queries dependent upon whether the passage is relevant or not. This sounds like a big deal but isn't really. Passage indexing shouldn't change the way that people go about optimising their site or writing content for search queries. The change will be seen if you have a really excellent passage of content on a page that satisfies a query – that page could now rank for a search query even if the rest of the content is not as relevant.
Google might use core web vitals metrics from noindex pages
John Mueller hinted that the core web vitals (page experience) of noindex pages could be taken into consideration when it comes to the algorithm rollout in May 2021 – only a few months from now. This makes sense, as it is a page experience update and therefore the experience of all pages should be considered even if they have been excluded from the index by the website owner.
Google testing infinite scroll in mobile search results
This is an interesting one. Currently, Google utilises a 'More Results' option at the bottom of each page in its mobile search results, but Brian Freiesleben spotted testing of infinite scroll. This won't (or shouldn't!) impact indexation and rank but could have an effect on the click-through rate. As it will become easier for users to hit more results and be served as an impression, it could lead to a more balanced distribution of clicks across lower SERP positions.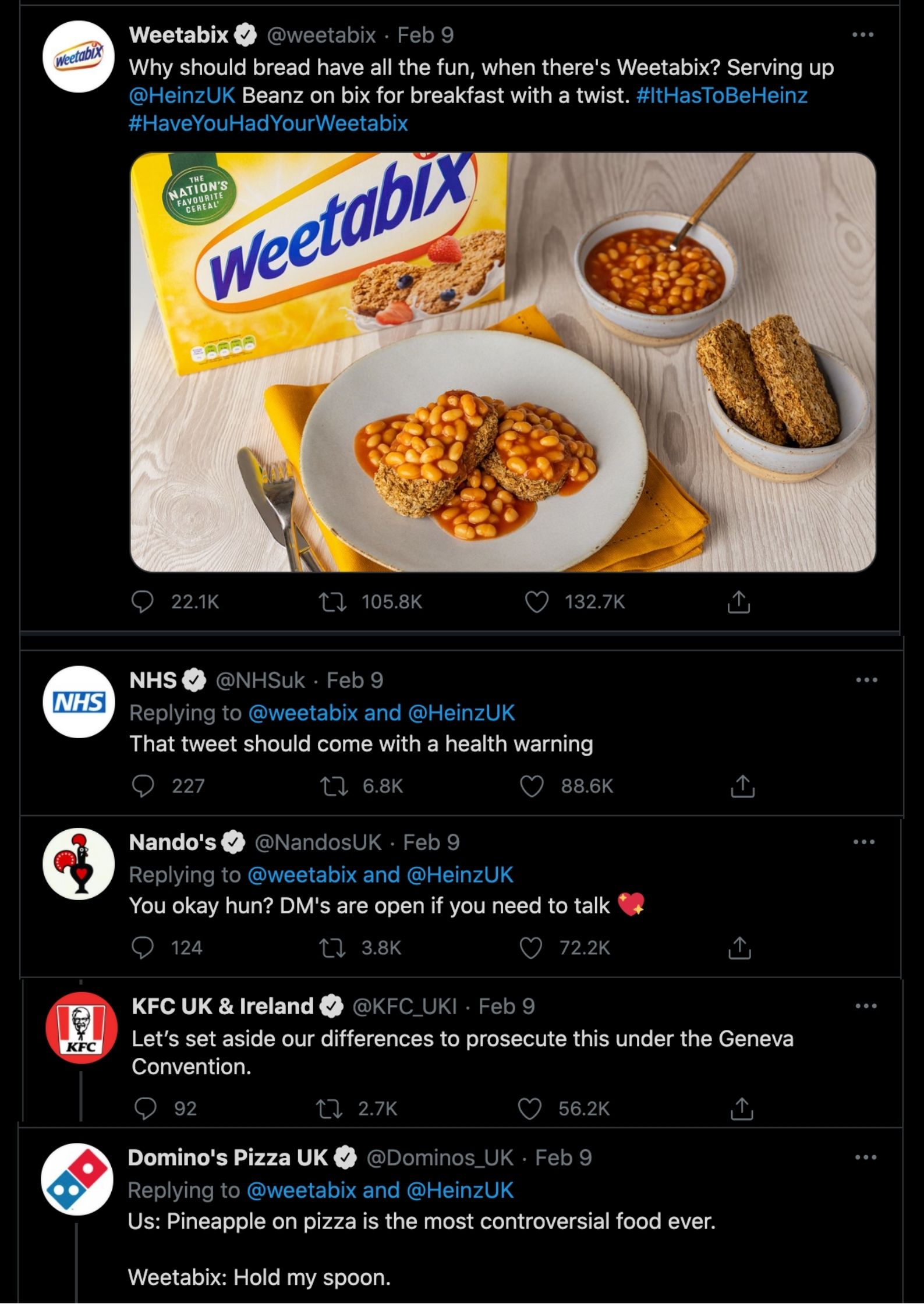 Why Weetabix is the latest brand to nail viral marketing  
In case you missed it, Weetabix went viral last week for their tweet involving baked beans. The cereal brand tweeted a picture of their famous wheat biscuits covered in Heinz baked beans and the internet collectively lost its mind.
What followed was a series of replies from other well-known brands mocking the image. Soon, the tweet had gone viral with over 22k replies and 105k retweets. While it's an excellent example of viral marketing, from a brand point of view, it's also a case on why you don't need to be involved in every trend. While there are some hilarious replies from other food brands, when other unrelated businesses get involved the joke, as it were, loses its meaning.
So, the big lesson to learn here is that you don't need to jump onto every trend or viral hashtag just because you feel you need to. Take a minute to really think about whether or not it sits within your brand message and tone before hopping on the bandwagon just for the sake of it.
How did brands market Valentine's Day this year?
We don't need to harp on about that fact that everything is a bit different at the moment. So, how did brands decide to market Valentine's Day this year?
Royal Mail leads the way with their Send a Little Love campaign. The campaign focused on the residents of a village called Lover. The people who live there were hoping to broaden the appeal of Valentine's Day by encouraging the nation to send cards to everyone they have missed this past year.
This could include a relative, parted friend of lonely neighbour. Villagers are working from home and stamping each card with a special postmark before being sent anywhere in the world.
Letters and messages of goodwill seem to be a strong trend with brands. Booking.com had their Love Letters to America campaign and OKCupid launched its Not Your Traditional Valentine's Day Card campaign. Overall, Valentine's campaigns this year all ran with the same message; Valentine's day isn't for couples. It's about celebrating love with friends, family and communities alike and is what can pull us through these strange times.
Looking for digital marketing support? Send us an email at team@modo25.com to find out how we can work together.