Digital marketing is a huge industry, and it can feel like there are loads of different branches within it. From SEO to PPC and content to affiliates, how many types of digital marketing are there?
Traditional vs digital marketing
The difference between traditional and digital marketing is the medium the audience sees it on. Traditional marketing relies on platforms such as magazines and billboards. Digital marketing uses platforms such as websites, social media and other types of digital media.
Both have their positive and negatives. For example, traditional marketing is more impactful and memorable but is often more expensive and harder to measure. Digital marketing gets measurable engagement, reach and can be highly targeted to be seen by the right audience. However, the effects aren't as long-lasting and it's harder to cut through the noise online – which is a far more competitive space.
There isn't one right answer as to which one to use for your business. Ideally, it would be a mix of both. Although, it's important to have a deep understanding of your key consumer so you know which channels are best to reach them on. For example, if you're target demographic is 18–24-year old's, digital marketing is absolutely essential.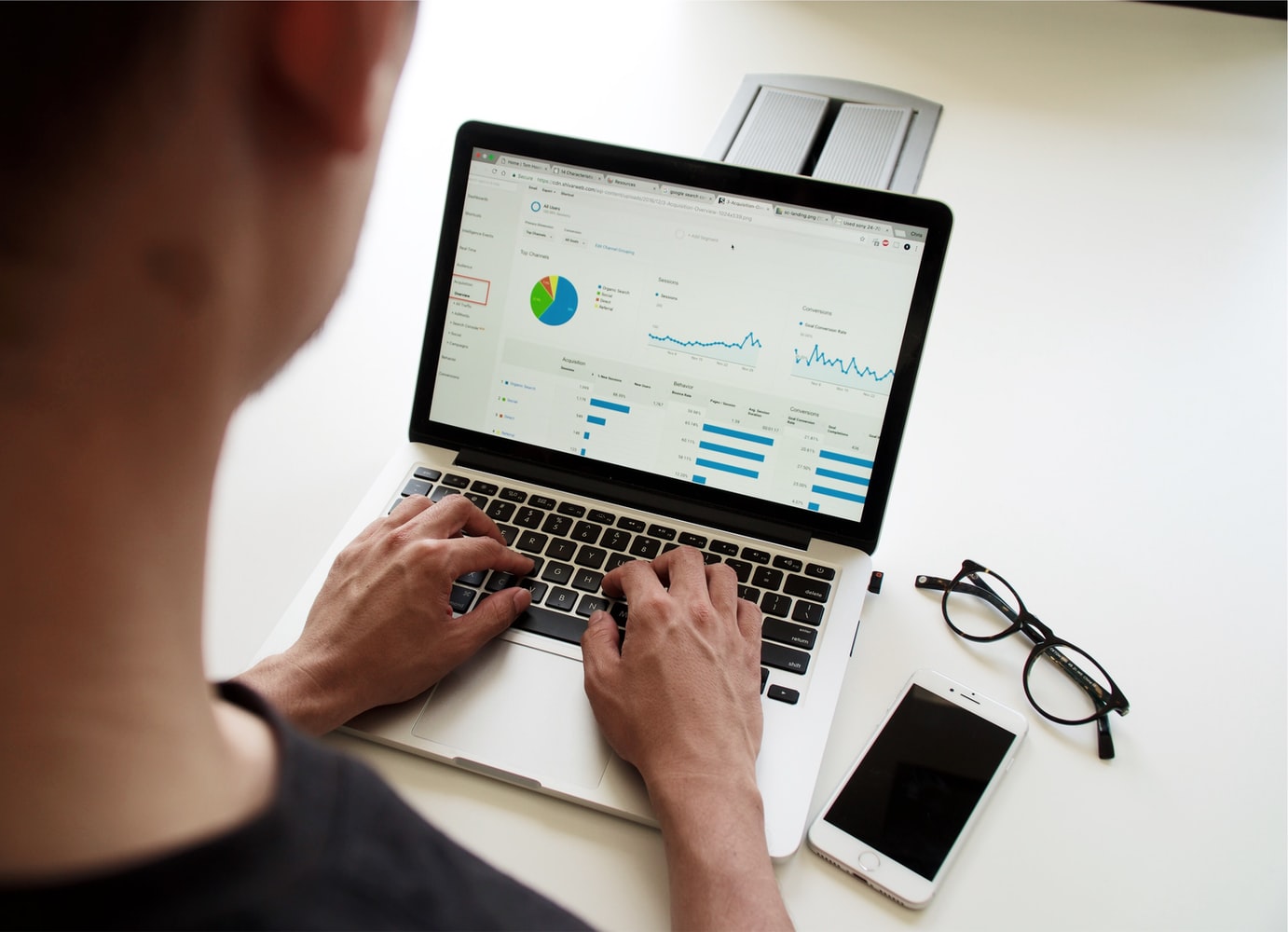 Digital marketing techniques
As we mentioned earlier, there are several different types of digital marketing. When they all work together, businesses can find huge success online. It goes without saying that the more you implement, the better your chances are of developing your brand through digital channels. So, here are the core types of digital marketing:
SEO (search engine optimisation)
SEO (search engine optimisation) is a type of digital marketing that uses techniques that organically improve the performance of your site online. By doing this, your site appears higher up in SERPs (search engine results page's) which means more people are likely to discover your brand and or business.
Search engines, like Google, use bots that crawl all of the pages on the internet. When a bot crawls a page, it is basically taking in all of the information on that page so that it can index it appropriately. Once indexed, it can be found by real people searching on the internet – sort of like a library!
SEO fundamentals
SEO is the digital marketing technique that ensures your website pages appear organically at the top of SERPs. The fundamentals of SEO include:
High-quality content: writing good, relevant content that matches user intent and offers unique and authoritative information
Keyword optimisation: including relevant keywords within your content so that it is more likely to be served in SERPs for those search terms.
Strong site structure: creating a site structure that makes sense and is easy to understand so that both humans and bots can navigate your site with ease.
User experience and site speed: making sure that the customer journey on your site is clear and that your pages and content are loading in less than two seconds.
There is definitely a right and a wrong way to do SEO. You can easily distinguish between the two as white hat and black hat SEO. White hat SEO uses all of the industry best practice techniques to boost the organic performance of your site. On the other hand, black hat SEO harnesses all of the practices that are deemed to be cheating the system. For example, paying for links and keyword stuffing.
Any reputable SEO provider will only use white hat SEO strategies. If you're found to be using black hat SEO, you can face the consequences of your actions as Google can issue you with a penalty and even strip your site of all its rankings.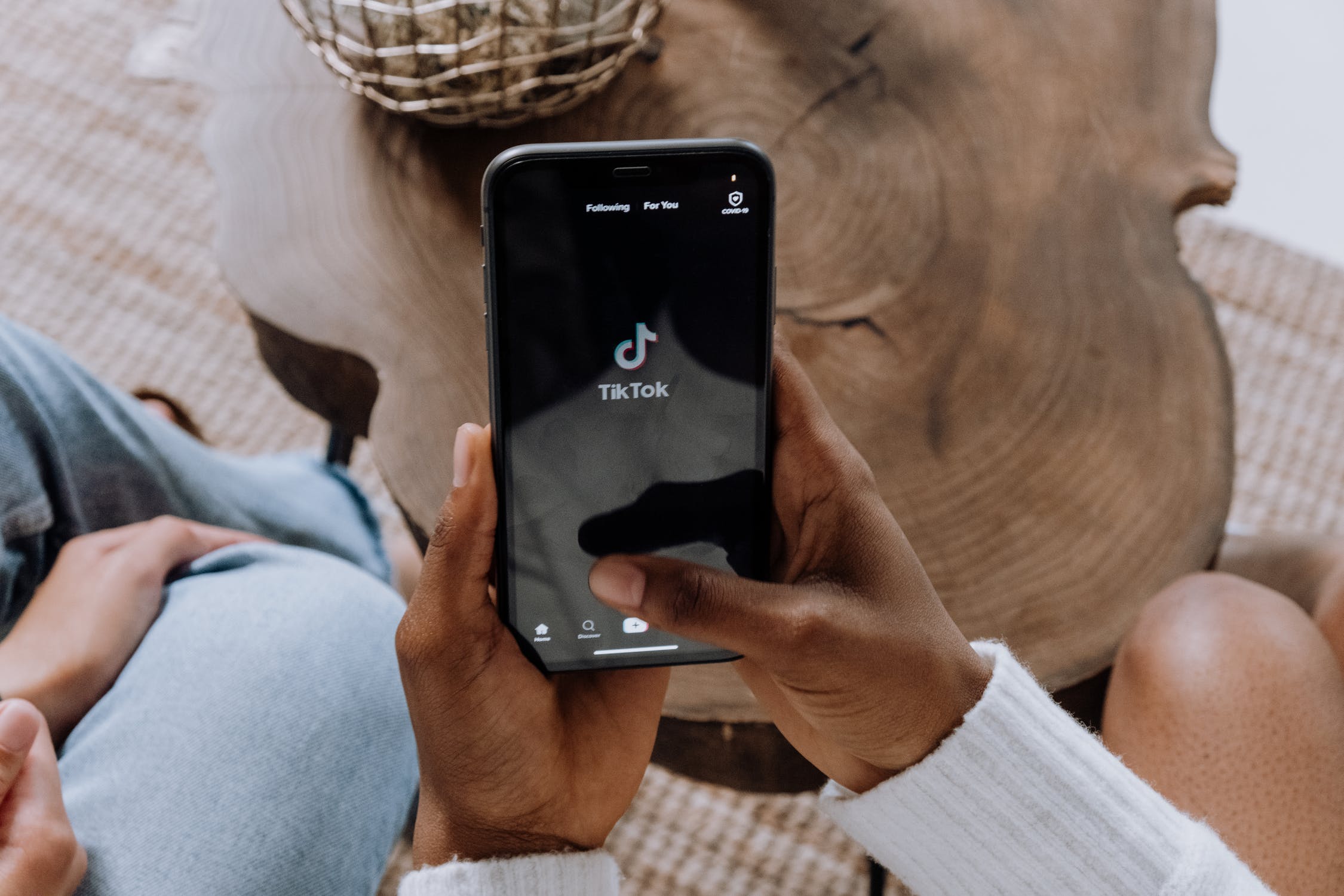 Content marketing & organic social
Content marketing falls under organic SEO and refers to the use of content, or copy, to improve SERP rankings. To optimise for keywords, you first need content for them to sit within.
Back in the day, before Google's bots and algorithms, people could stuff keywords into their content, in a rather unnatural way, so that it would appear in the top results of a search. However, Google, and other search engines, soon clocked on to what was going on a developed more sophisticated algorithms to stop this 'cheating'.
Now, content must be fresh, unique and authoritative for it to rank well in SERPs. That requires a fair amount of planning and keyword research to make sure you are getting the most out of your content marketing strategies. Content doesn't even have to be just words on a page. It can include things like videos, infographics and social media – to name a few.
Organic social, in particular, is a huge opportunity to grow your brand online. The main benefit of organic social is that your followers will be genuine, real customers. Unlike paid digital marketing, organic social is a long-term, more sustainable way of improving your online presence.
PPC (pay-per-click)
PPC (pay-per-click) is a model of internet advertising whereby advertisers are charged every time one of their ads are clicked on.
When you do a Google search for certain keywords, you'll notice that the first few results are marked as ads. That's because advertisers are bidding on certain keywords so that they can appear first. Every time an ad spot becomes available, an auction takes place instantly for that keyword. Winning depends on several things including the bid amount and the quality of the ad itself. Now, before you go imagining a Wall Street-style fight to the end, these bids are usually automated – there aren't people sat doing it in real-time.
One of the core benefits of PPC is that you will be able to see results, fast. SEO can take months to start showing progress as it's an organic process. When it's paid for, you can drive traffic to your site almost instantly in some cases. The flipside of that is that as soon as you stop running a PPC campaign, you will notice a drop in traffic and sessions on your site. That's why it's so important to be using PPC and SEO together, simultaneously, to find real online success.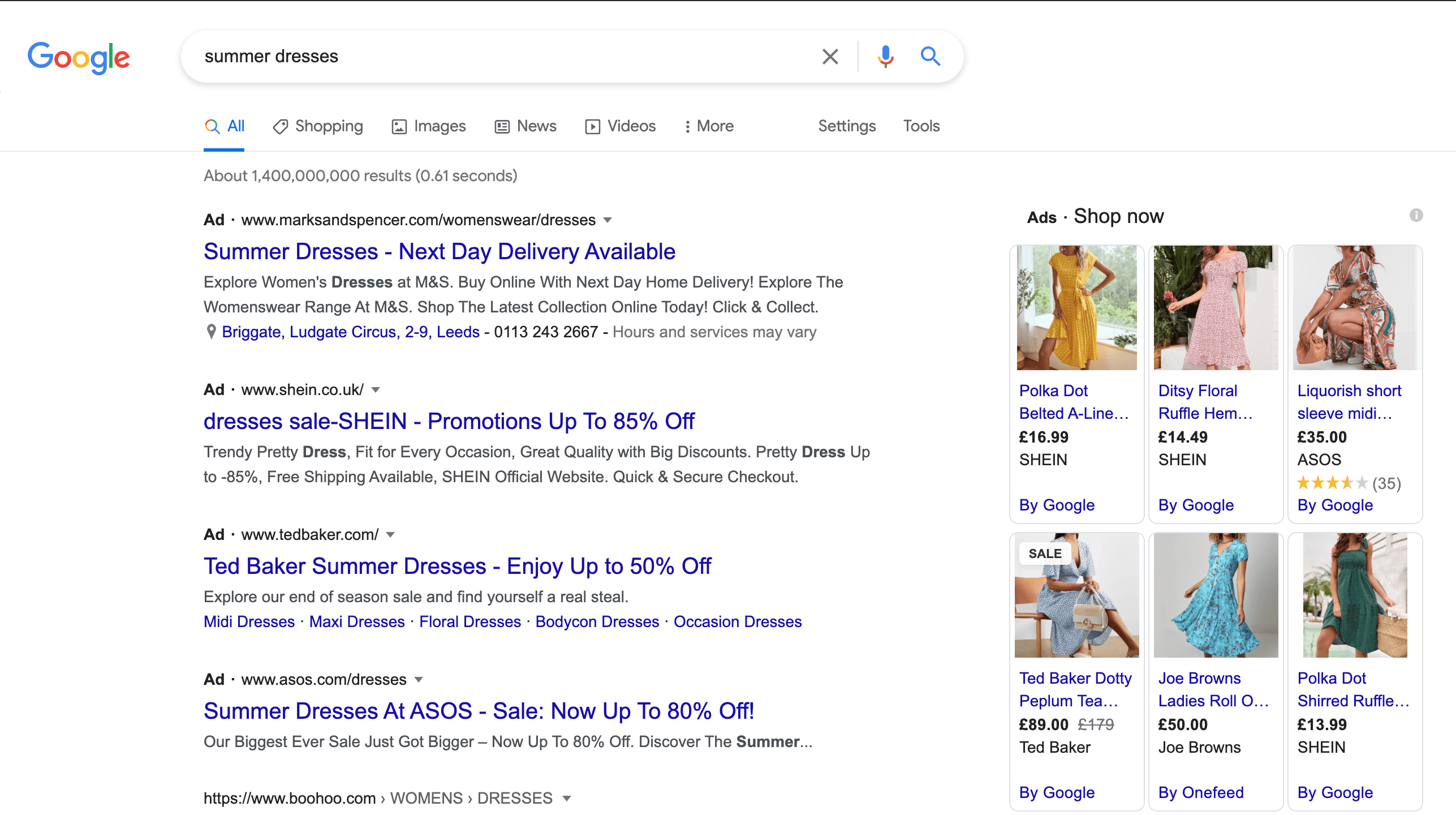 Paid social
Paid social is a form of paid media and is when advertisers pay for their ads to appear on social media channels. Ads in paid social can come in the form of standard advertisements or sponsored posts. Any time you pay money for your brand to be promoted on social media counts as paid social.
As with PPC, paid social enables you to get your brand seen by the right people at the right time. Something that is increasingly difficult in the oversaturated world of social media. It also allows you to target your consumer at an incredibly granular level. Plus, from a content marketing perspective, paid social can help to get all of your great content seen by more people.
Of course, every platform is different. Instagram is very visual whereas Twitter is all about the short, snappy written word. So, your paid social campaigns and strategies should be tailored to each. Every social platform has its own ad's 'centre'.  Here, you can set your campaigns as live, edit them and end them. They will even give you measurables, like engagement, so you know how well your campaign has performed.
Affiliate marketing
Affiliate marketing is a type of performance marketing where businesses pay partners a commission every time a user buys something through their links. Anyone with a website can be an affiliate partner. All you need to do is promote a company's product and or service online. If someone uses a link through your site to buy something, you'll earn money from it.
Here's how it works:
A website owner joins an affiliate programme
They then include links on their website to a businesses website – most likely to a specific product page
If a customer clicks on that link, they are sent to the product page via a tracking link
If they buy something through that tracking link, the website owner earns a commission
That's the basic model anyway. As a business, you can pay per sale, per lead or per click. It all depends on your campaign objectives.
So, this sounds great as a form of passive income for the everyday person, but why do businesses do it? Well, by using affiliate marketing, you can choose the websites that promote your products. This means you can really tap into your core audience by promoting your products on sites they frequently visit. You also don't pay for anything unless a user buys something. So, up until that point, it doesn't cost you a penny – unlike other types of digital marketing.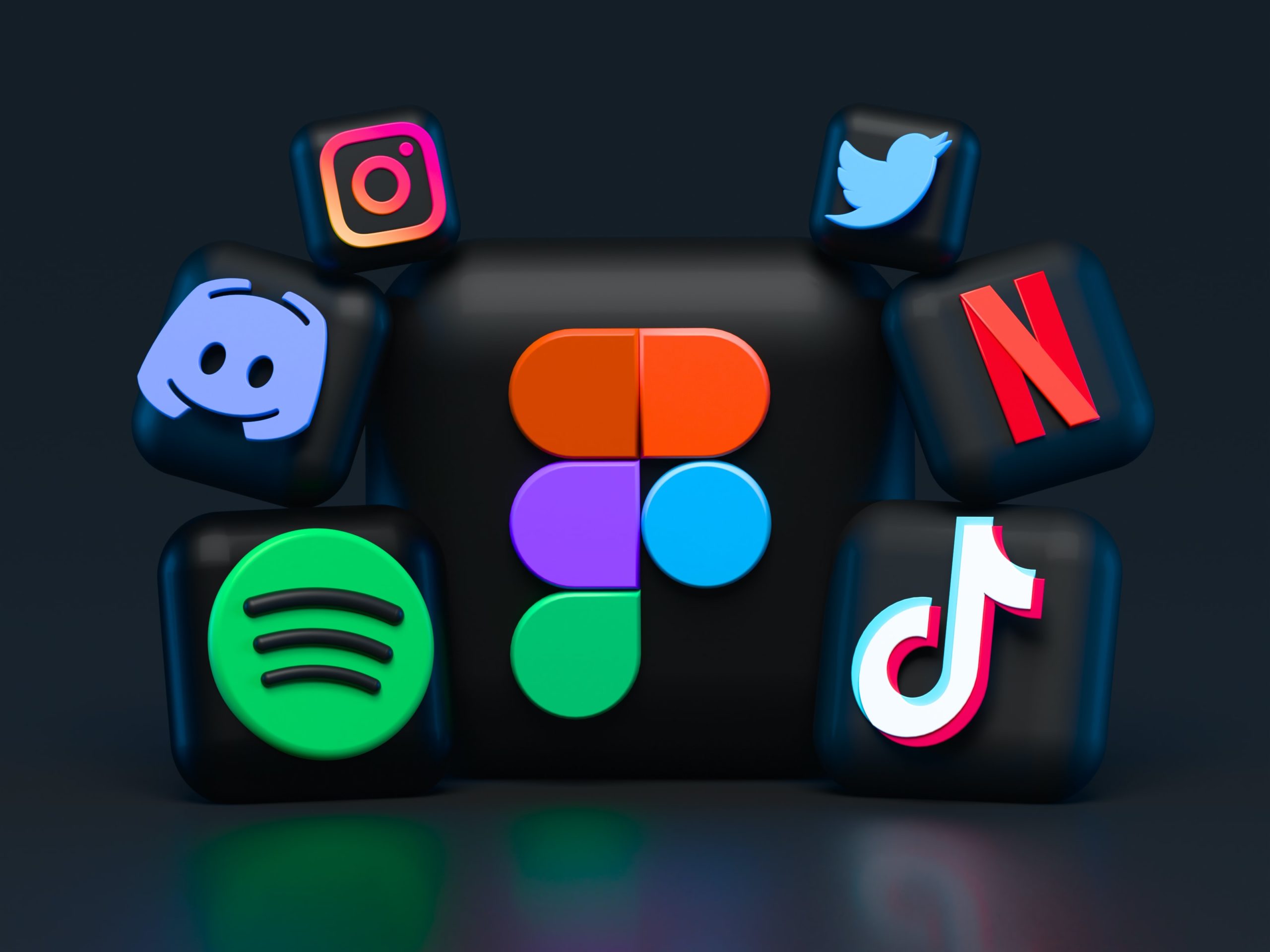 Digital marketing platforms
Digital marketing platforms are tools and environments where businesses can market their products and or services online. So, for example, Google or Facebook.
Here are the main digital marketing platforms businesses use:
Social media, including Facebook, Instagram, TikTok, LinkedIn and Twitter.
Google tools like Google Search Console, Google My Business, Google Analytics and Google Ads.
Email tools such as HubSpot and Mailchimp to connect with and inform your audience using personalised emails.
CMS (Content Management Systems) platforms, like WordPress, for content hosting.
SEO tools such as SemRush, Ahrefs and Screaming Frog for keyword tracking and site audits.
Digital marketing mix
While all types of digital marketing will help you grow your brand online, it's using a mix of all that will bring your real success. Digital marketing isn't something you can really turn on and off. It requires ongoing, constant work to ensure that you are reaching your audience and seeing the benefits from your hard work.
Because all types of digital marketing require attention, it can be difficult to know whether or not you have the capacity to handle this inhouse. That's why many businesses choose to work with an agency. The benefit to this is that you will have a team of specialists handling the work for you and they know exactly what they need to do and when. However, this does include high fees and a lack of visibility from your point of view.
The far more cost-effective and sustainable way to do digital marketing is for it all to run via an inhouse team. The downside of this is that they may not have as much insight into industry standards and changes.
However you choose to do it, implementing all types of digital marketing is absolutely essential for running an e-Commerce business.
Modo25 are digital marketing specialists who train inhouse teams using an agency hybrid approach. If you're looking for support with your digital marketing, drop us an email at team@modo25.com for an informal chat about how we can help. We look forward to hearing from you!