The online marketplace model is expected to grow by 15% annually, and examples of such marketplaces include Amazon, eBay and Alibaba. In 2021, $3.23 trillion was spent globally on the top 100 marketplaces alone. Marketplaces have evolved over time from physical markets into eCommerce platforms.  A digital marketplace is an eCommerce platform that connects sellers with buyers, and all transactions are managed by the platform owner. With all of that said, let's explore the timeline of the evolution of marketplaces. How and why have marketplaces evolved and what's in store for the future?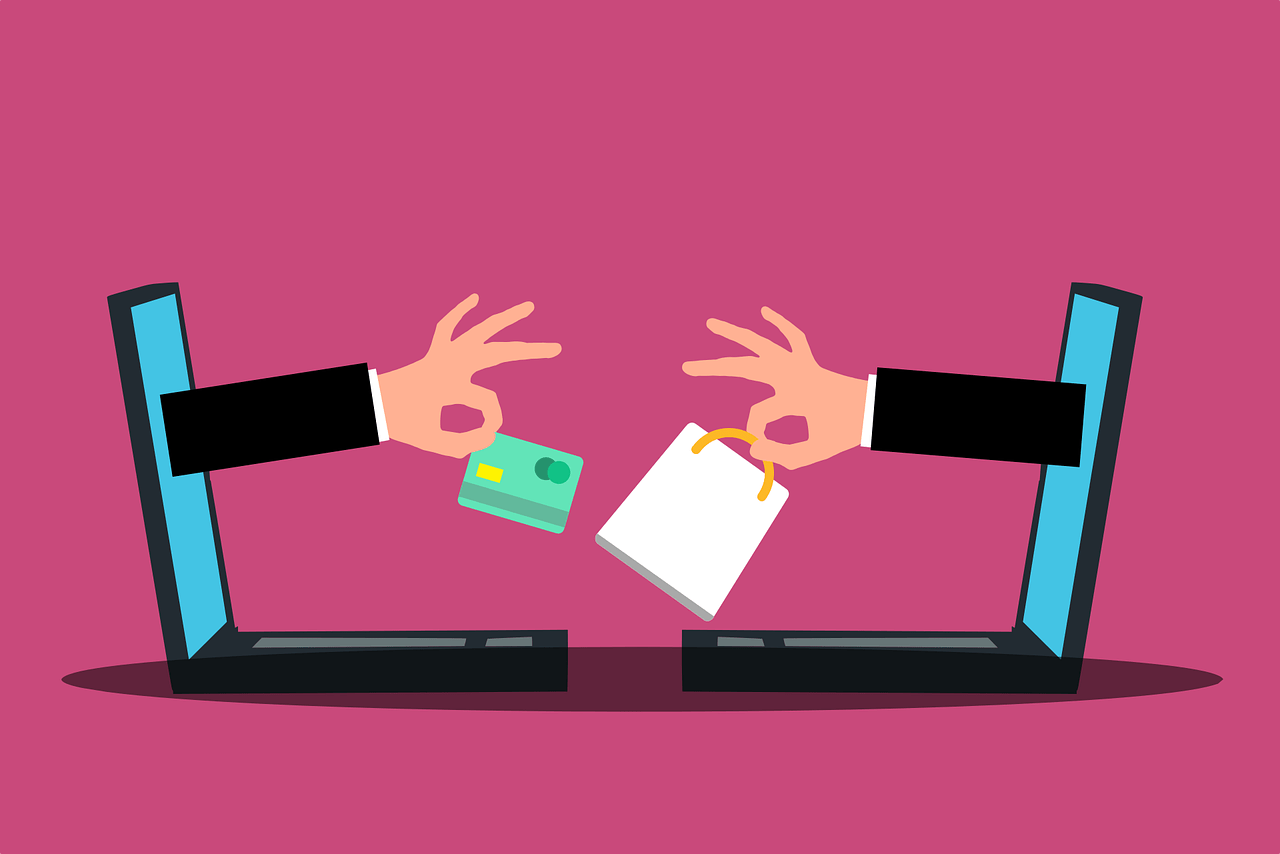 It all started with needs-based markets
Marketplaces began as local areas where consumers could go to compare and purchase products such as fresh fruit and veg.  But these marketplaces also met the three basic shopping needs – ease, relevance and convenience. Everything could be found in one place and there was a wide offering of products and comparisons to be had.
Shopping centre marketplaces
Shopping centres were the next step in marketplace evolution. They took the three basic shopping needs and developed an economy around them for customers. Shopping centres are easily accessible, offer to park and have become more of an experience rather than exclusively for shopping. This is due to the installation of children's play areas, restaurants and sometimes even cinemas.
Classified marketplaces
Classified marketplaces are the next on the timeline in marketplace evolution.  Before the world turned digital, classified marketplaces were small sections in newspapers that were used to buy and sell things. Publishers would use large sections of these classified marketplaces to create set sub-marketplaces for certain product categories. For example, fashion, cars and real estate. This is where companies such as Craigslist and Pets4Homes emerged.
Mega marketplaces
Although classified marketplaces were useful, there was an ever-growing need for technology, AI and automation, which is how mega marketplaces were born. These marketplaces started off as classified marketplaces and have grown into mega marketplaces. Mega marketplace examples include the likes of eBay and Amazon. eBay started off as a personal auction place where consumers could sell unwanted items but has now developed into more of a mixed marketplace. Amazon was developed after eBay but is now a significant market leader where consumers have the three shopping needs: ease, convenience and choice.
Niche marketplaces
Niche marketplaces have evolved out of mega-marketplaces in the sense that they allow companies to take a hold of a particular category. A great example of a successful niche marketplace is Airbnb. Airbnb dominates its niche market of consumers seeking accommodation. Airbnb reaches all types of consumers from budget to luxury needs and provides long and short-term accommodation.
As a branch of niche marketplaces, large niche marketplaces have developed. These are a hybrid between mega marketplaces and niche marketplaces and offer a cross over between the two.
The final step of the evolution of marketplaces is brand marketplaces. Brand marketplaces are where consumers can only purchase a product directly from the brand itself. This is to keep product prices high and maintain brand equity.
Why have marketplaces evolved?
Online marketplaces are continuing to grow and change, through advancements in technology. Here is what marketplace experts – Marketplacer – have to say; "In reality, online marketplaces are really only just beginning to truly evolve. They were born through big technology businesses, and those continue to grow and change."
Online marketplaces will continue to grow because increased levels of traffic lead to higher chances of consumer conversions and buzz around the marketplace. If consumers have a good experience in the marketplace, they are more likely to return to the platform and continue to accelerate growth. Online marketplaces also create competitive environments for small businesses to compete against big-name brands. Giant marketplaces such as Amazon stock a large variety of products from well-known brands to start-ups and they are all displayed on the same page. This gives small businesses the opportunity to compete against big-name brands which is an opportunity they would not get elsewhere. These products are sold online with more freedom and fewer boundaries.
Additionally, relational trust between the consumer and the seller traditionally is higher in bricks-and-mortar stores. However, as the digital world develops, consumers are beginning to trust online marketplaces more.  Online marketplaces are convenient for consumers to browse and save them time and money, not to mention the wider range of products on offer. With the increasing levels of relational trust and satisfaction of shopper needs, consumers are beginning to shop more online. This means marketplaces are continuing to grow and change.
Future of eCommerce
eCommerce marketplaces offer plenty of value to consumers which is why they have become so popular and will continue to expand at such a quick rate. One of the best parts of online marketplaces is that the seller can sell their products to consumers across the globe from the comfort of their own homes.
Modern-day marketplaces can provide a fantastic stream of extra revenue through subscription packages, for example, Amazon Prime. Amazon Prime generated $25.21 billion in revenue in 2020 but also creates a sense of personalisation for the consumer. Membership packages such as Amazon Prime give a tailored experience to the consumer and makes them feel as though they are part of a community. This does not just stand for Amazon. Many companies are now moving towards the personalisation of marketing, communications, and experiences to boost the overall customer experience to encourage repeat purchases.
Finally, eCommerce marketplaces offer valuable consumer insights. Marketplaces generate very high volumes of traffic, which in turn provides businesses with valuable consumer data. Analysing this consumer data can enable businesses to identify patterns and trends which can be implemented when planning future strategies.
Final Thoughts
Buying and selling products is part of daily life, and marketplaces will continue to evolve to allow room for new models and monetisation strategies. Entry thresholds into marketplaces are still relatively low so are popular with entrepreneurs. So, expect to see more billion-pound companies emerging from marketplaces in the future.
If you would like to know more about online marketplaces or have any questions for our digital team, please get in touch at info@modo25.com.