We're already halfway through November. Not only that does mean Christmas is only five weeks away, it also means that we're at the mid-point of our Movember efforts!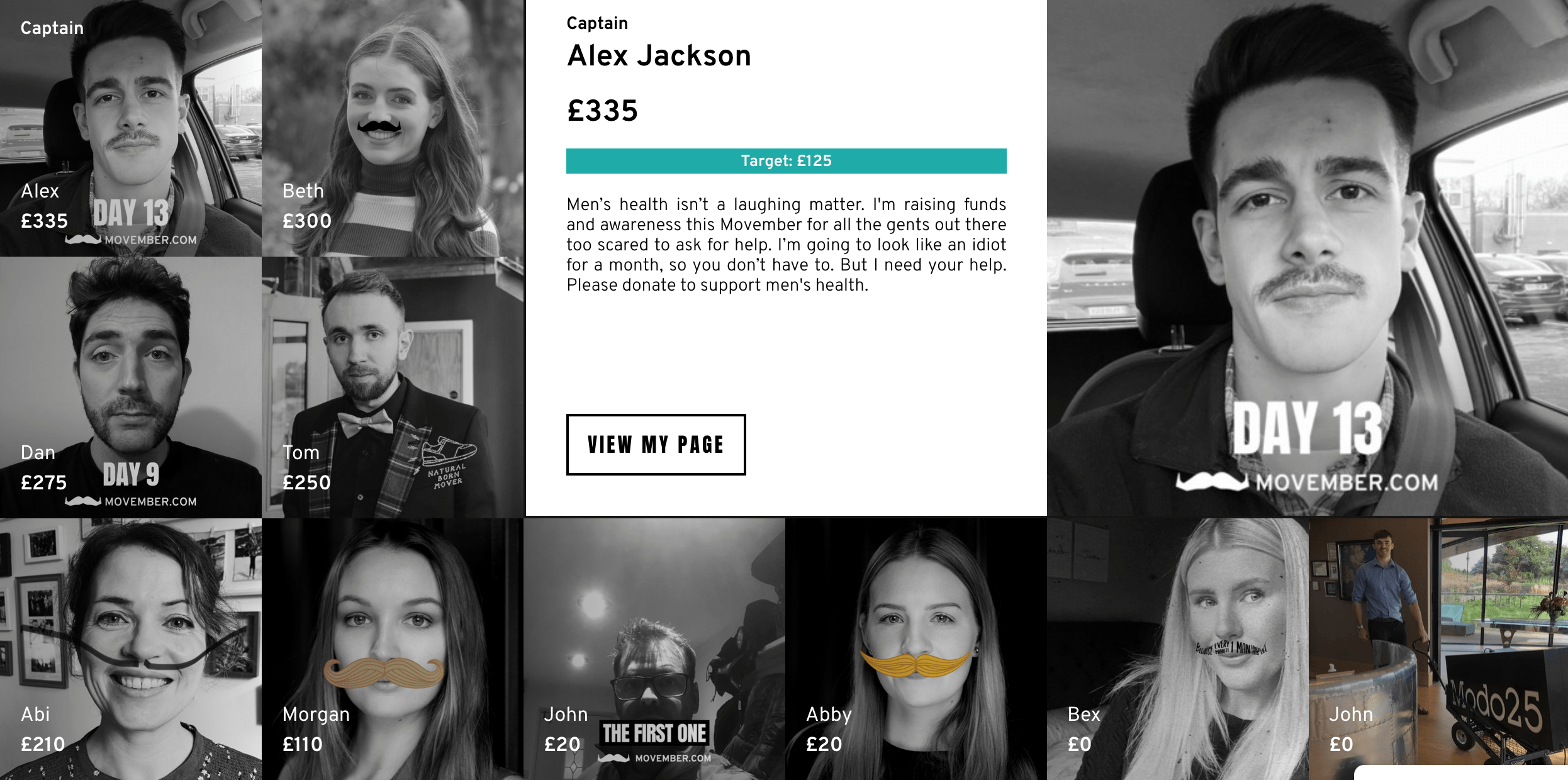 Why we're taking part in Movember
Movember, which started with just 30 participants in 2003, is one of the leading charities for men's mental health and wellbeing. In the past 17 years, Movember has funded more than 1,250 men's health projects around the world. The charity is close to many of our hearts and we hope to raise not just money but awareness too.
At the start of the month, Modo25 began our Movember fundraising. Headed up by Alex, Modo25 became Movo25 as the moustache growing competition kicked off. Of course, not everyone at Modo25 can grow a moustache. So, those who can't or those who didn't fancy it, are instead running and or walking 60k over the month for the 60 men lost to suicide every hour across the world.
How the Modo25 team are getting on with Movember 2020
There are certainly some questionable moustaches coming in now. Embracing the tash' challenge we have Alex, Dan and our CEO, John. For the rest of us, we're lacing up our running or walking shoes a few times a week to tackle our personal 60k's. Here's how we're getting on:
£1720 raised, so far
95km moved, so far
3 moustaches' in progress
65 generous donators, so far
Thank you for supporting us
We're only halfway through our fundraising and already we're amazed to have raised £1720!
Of course, none of this would be possible without generous friends, family and colleagues donating money to our team. We'd also like to thank our clients who have donated money to our fundraising page too.
There are still two weeks to go before we can hang up the trainers and get the razors to those moustaches. We hope to continue raising money for this important charity, spreading awareness as we go.
If you can, please donate to our team page and support our efforts!