How do Facebook Ads work?
Facebook Ads is now a multifaceted platform, which allows for you to promote your page, posts, content, actions that users take, as well as your company's website. Ads can also be presented in a variety of formats, including images, text, videos, carousel images, instant experiences, and collections.
Do Facebook Ads work?
There are lots of benefits to Facebook Ads. With 2.74million users and growing, it certainly helps to target audiences on a massive scale. When placing ads on Facebook they appear in a number of places including feeds, stories ads, in-stream ads, search ads, message ads, in-article ads, and app ads.
Social Shephard states that 93% of their eCommerce clients have returns on their ad spend when using Facebook ads.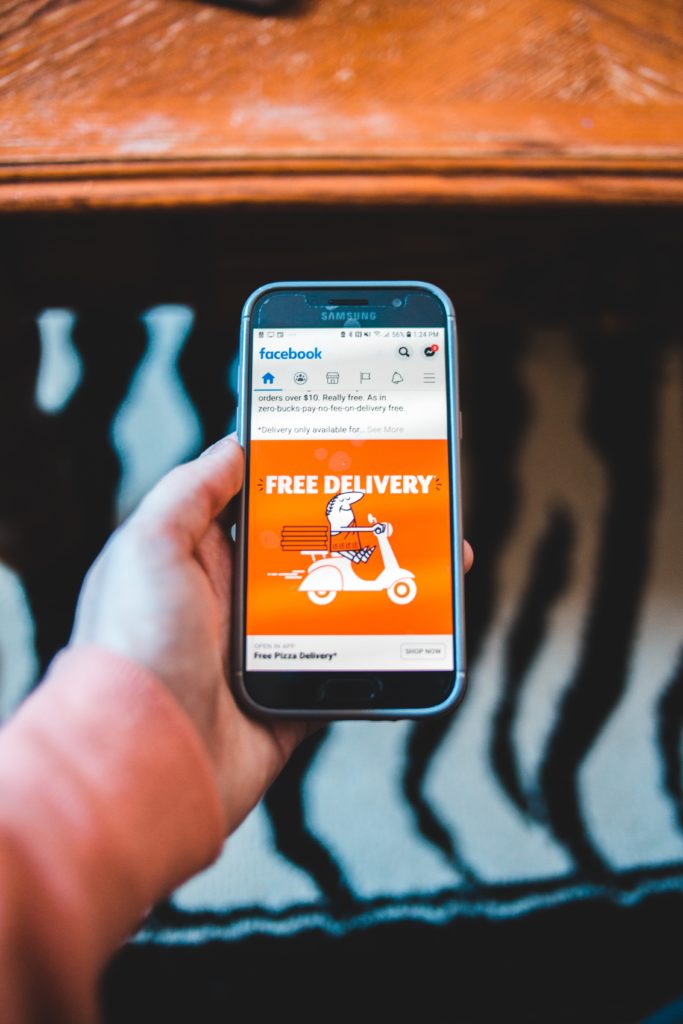 How to create Facebook Ads
Want to know how to get started with Facebook ads?
To create a Facebook ad, head to the Facebook Ads Manager or Business Manager. Once there, log in and click on the campaigns section and then click create. Here, you will be given the option to set your campaign goals; things such as increasing or improving brand awareness, reach, traffic, engagement, app installs, video views, lead generation, etc. You will be able to choose one of these goals in conjunction with your own personal objectives for the ad itself.
The next step is to name your campaign and choose whether you want to use the A/B split testing feature and the budget optimisation feature. You will then move on to setting your overall budget for the campaign as well as the schedule for it (the length of time you want the ad to run).
After the above is complete you will then need to focus on targeting your audience. To do this, you can add a custom audience from people or companies you have already interacted with. Or, you can use features such as age, gender, and location to target a specific demographic. As you do this, Facebook Ads will give you an estimation of the audience size and a rough guess on the outcome.
Next, you will need to choose where ads will be placed – you can do this manually or automatically. Doing this manually will give you the options for your ads to appear by device type, platform, placement locations, and specific mobile devices and operating systems. The automatic feature puts the control into Facebook's hands and they will choose where your ad appears automatically – this is generally a good idea if you're new to Facebook Ads.
After all this, you are now ready to create the visual elements of your ad – which can be done on the platform. Once complete, you are ready to launch your ad.
Types of Facebook Ads
When setting up ads on Facebook, you will need to know all the different types there are. Here they are below:
Image ads – Consists of an image and text.
Video ads – Consists of a video and text.
Poll ads –  Usually found appearing on mobile-only ads. These ads ad an interactive element for customers to answer questions.
Carousel ads – Very similar to image ads but these ads feature a carousel of 10 images.
Slideshow ads – Often these ads consist of a slideshow of images in video format.
Collection ads – These again, are designed for a mobile-only interface and will show 5 images of a product and service that customers can use to click to buy.
Instant Experience ads – This is a full-screen ad format that often contains video and images.
Lead ads – These ads are designed for leads to share their contact information with a company. They are great for newsletter sign-ups.
Dynamic ads – These are targeted ads that wish to sell a product or service to customers who are interested.
Messenger ads – Ads like this will appear only in Facebook's messenger app.
Stories ads – Ads like this will often appear within the Stories feature on Facebook.
Augmented reality ads – These are used on-camera features often appearing in the form of a filter or animation. This allows for users to take pictures of themselves with your branding appearing.
How much do Facebook Ads cost?
The answer to this question is, it all depends. There are five factors that can affect costs; timing, bid strategy, ad placement, ad relevance, and target audience. Although, if you're wanting a solid answer – the company AdEspresso calculated the CPC (cost-per-click) on each ad by the campaign objective. These are as follows:
Impressions = $0.98
Reach = $1.03
Lead generation = $0.67
Conversions = $0.25
Link clicks = $0.16
Facebook Ad targeting
Facebook will automatically show your ads to people who are most likely to find your product and or service useful or relevant to them. To further target your ads, three audience selection tools are available for use. These are:
Core audience – This includes criteria based on gender, age, interests, and location.
Custom audience – This allows for users to connect with those customers who have engaged with their business.
Lookalike audiences – This allows users to reach new people who have similar interests to their best customers.
Facebook advertising tips
For our tips, we asked our Performance Marketing Manager, Rebekah Waller, for what she thinks you should consider when exploring the possibility of Facebook Ads. Here is what she said:
Know your audiences
Before creating content and deciding budgets, we'd recommend first figuring out your target audience – the people that are most likely to become customers and drive profit. Unlike Google, on Facebook and Instagram, people are not actively searching for things to buy or something to solve a problem they have, so you cannot target specific keywords to target. On Facebook, however, you can use sophisticated targeting options and you do have a lot of control over who'll see your ad.
We'd recommend segmenting campaigns by 3 key characteristics for a full-funnel approach:
Core interests and behaviours (prospecting)

You can be fairly niched with this targeting, from choosing demographic to locations right down to specific interests

Lookalike audiences (prospecting)

Essentially copying the characteristics of your current customers, giving you the opportunity to target new prospects who are similar to your current website visitors or customers.
Custom audiences (remarketing)

Examples being people who've engaged with your website or social ad, have added an item to their basket but not purchased, or have purchased from you in the past.
Choose the right ad format
There are quite a few ad types to choose from but we've popped the most effective ones which we'd recommend starting with.
Image
These are quick to create as all you need is a compelling image and engaging copy.
Carousel
Usually stronger performing especially if you want to showcase different benefits or uses of a product or service.
Video
Video ads are the top way in which people are finding out about a new brand before purchasing, so we'd always recommend launching video ads as part of your social strategy. Videos need to be concise and grab the viewers' attention within the first few seconds, so get creative and condense key information into snippets of content.
Get creative
In a saturated social media market, you need to grab your audience's attention. So think about what would get the user to stop scrolling. The image or video needs to be eye-catching; as this will increase your ad's performance.
Create compelling copy
We'd recommend keeping your copy short and sweet; remember to speak in the language of your audience. Formal? Cheeky? Sophisticated? Is the brand aimed at women, or men? Is the brand luxury, or is it important to highlight the price point? It's important to include a clear call to action, typically something like 'buy now' or 'find out more', as well as highlight your main USPs which is going to entice the ad viewer and increase the click-through rate.
Test
Some tactics will be more efficient for your business. In some cases, carousel ads will drive the majority of sales or leads, in others – videos.
It's important to test different variants of ad formats and creatives to the same audience to see which perform better. Once you've got a clear winning ad format, why not try testing the creatives, or audiences?
Read our basics guide on PPC marketing, or read our guide on setting up Amazon ads, to get wider knowledge on this topic. If you're looking to speak to a specialist about getting set up, drop us an email at team@modo25.com to find out more.