PPC ads on Bing utilise Microsoft's three main search engines; Bing, Yahoo and AOL. When you begin your Bing PPC campaign, your ads will appear simultaneously on all three platforms. More than five billion searches are done across the Microsoft Network every month making Bing a great tool to run PPC campaigns.
If you're new to PPC, it might be a good idea to brush up on the  PPC basics before we go into more detail about Bing.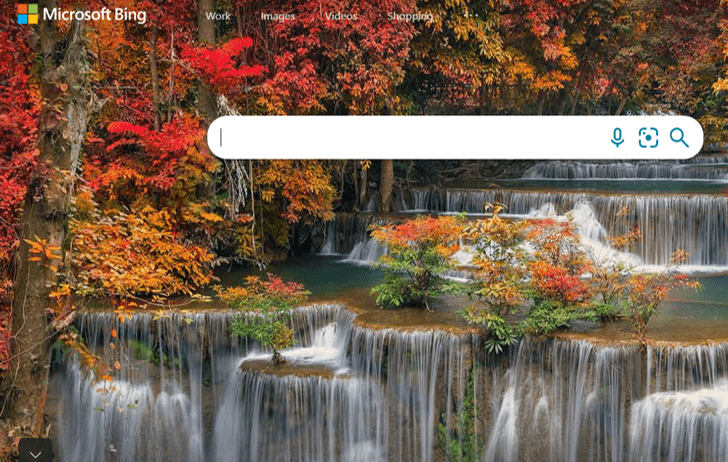 Bing vs Google PPC
Google is, of course, the largest of all the search engines. So, it's bound to reach the widest audience with PPC ads. However, Bing can reach a more mature, older, and affluent audience than Google. This means it brings in higher CTRs and can also be a bit cheaper than Google ads.
Let's take a look  at some of the pros  and cons of each:
Bing ads give you unique filter options – Whilst both offer filtering options, Bing offers a unique filtering option. Using Bing's filtering option allows you to set filters on your ads which include things like age, and location in order to only show your ads to a certain age demographic or, people who are located in a certain area.
Google has a wider reach, but Bing's audience is older and wealthier – According to data from Microsoft, Bing makes up for 34% of the search engine marketplace. In other words, one in three users will choose Bing over other search engine platforms. Bing PPC ads can also reach 60 million users that Google Adwords doesn't – these include the older and more affluent demographic.
Higher conversions on Bing depending on your industry – When tested, Bing PPC gained a 34% higher CTR than Google ads. Other data suggested that the financial and shopping services use and have the most success with Bing PPC ads – this is usually down to MSN and Yahoo's regular and respected financial reporting.
Bing ads rank higher – Due to Bing having fewer users overall, its ads tend to rank a lot higher on SERPs when compared with Google AdWords. Figures suggest that Bing Ads appear 35% higher than on Google AdWords.
Bing has a lower CPC – Due to fewer competitors bidding on keywords on ads, that means that the cost is a lot lower than on Google Adwords.
After reading all this, you will be wondering, what is the best for my business?
Bing PPC ads
Bing PPC ads work similarly to Google Ads. You bid on keywords based on their traffic volume and your ad is then displayed when these keywords are searched. Then, you pay Bing according to each click a visitor makes on your page. You can have up to 80 characters per ad, just like Google ads.
Bing even has a dedicated tool so that you can help build your own keyword list. This means you're not wasting money on ads that don't rank.
In Bing ads, you are able to set up targeting filters. This allows you to see where and when an ad will be published. An example of this would be that if you only want your ads to appear on mobile devices, then you are able to choose the mobile traffic feature. You can even filter what platform you wish your ad to appear on – whether it be all three or solely Bing.
Bing PPC ads offer a great platform for marketers and aren't as competitive as Google AdWords. Even though Google AdWords is a very powerful tool, Bing PPC is just as great.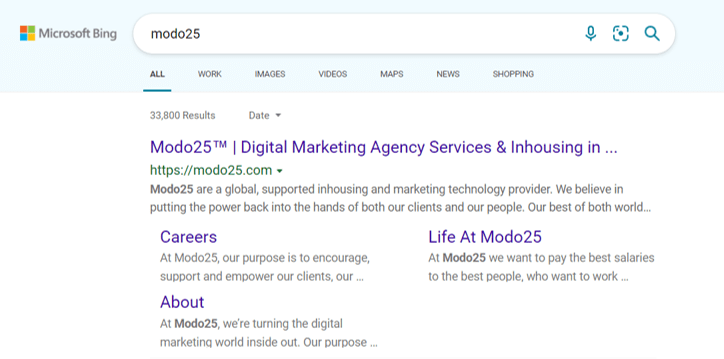 Bing PPC advertising
In order to get a headstart on your Bing PPC advertising, here are the steps you need to take from setup to gaining results:
Create a Microsoft Advertising Account – You need this in order to start your campaign (it's free and easy to sign-up).
Import an existing Google Ads campaign – If you're creating your ads from scratch then skip this stage, if not, then you can import your current Google ads campaign data straight into Bing ads.
Choose the best keywords – Even before starting your campaign, you need to prioritise choosing your keywords. These keywords need to be relevant in order to choose the right target audience. You can use Microsoft's integrated keywords tool to help with this.
Create your Bing Ads campaign – Once you've set up your account and chosen your keywords, you can now create your whole campaign.
Track your results – Once your campaign is up and running, you can then begin to track your results. Results like conversion rate and CPC are the most important to look out for.
Bing PPC campaign
Here are our tips for running a successful Bing PPC campaign:
Know who to target
Import high-performing Google Ads
Improve your targeting
Utilise the Universal Event Tracking (UET) tag
Keep an eye on your quality score
Bing PPC management
In order to manage your campaign, there are various great tools you can use to help you track and manage your overall campaign. Here are some of our  top picks:
Wordstream PPC advisor
Optmyzr
Google Ads editor
Bing Ads editor
SEMrush PPC Toolkit
Hopefully, this guide has helped you to understand Bing PPC in more detail. If you're looking to speak to a specialist about getting set up with PPC, drop us an email at team@modo25.com to find out more.