When it comes to PPC, there is always one common answer: Google. While the firm itself is under huge scrutiny right now regarding its monopoly on the search market, there's no denying that Google is a key player in the ad market.
So, while the legal battles and ethical landmines are being dealt with behind the scenes, how can you, as a marketer or business owner, save money on Google ads?
Partner with a CSS platform
If you're new to performance marketing, CSS stands for Comparison Shopping Service. They are websites that collate product offers from retailers that appear in search results. These then appear in the little slideshow-like bar at the top SERPs when you search for a particular product.
You have to be partnered with a CSS provider to appear in these sponsored slots. This can either be directly through Google, with an independent company or both. By using a CSS provider, you can double your ad exposure and be in line for cheaper bids. It's widely acknowledged that merchants will get about a 20% reduction in Cost Per Clicks (CPCs). So, if you're looking to save money on Google ads, working with a reputable CSS provider can massively cut costs.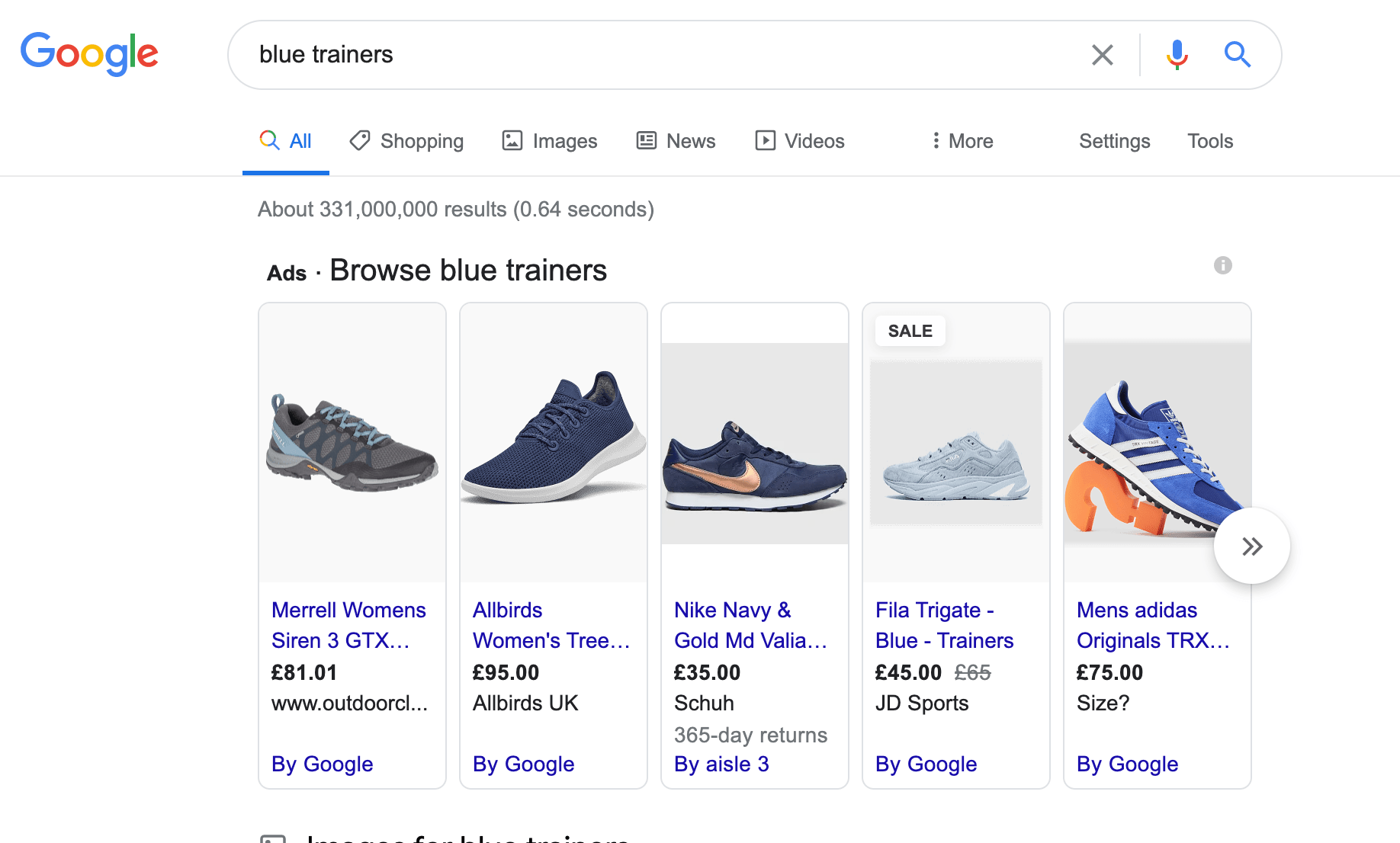 Regularly audit campaigns for ad fraud
While Google might seem like the all-in-one platform, it doesn't actually do anything more than serve your ads. Everything else you will need to do on your own. You might be surprised to learn that invalid traffic from ads could be setting you back huge sums of money. This is traffic coming through your ads that aren't legitimate. For example, a bot, accidental clicks, fraudulent clicks from competing advertisers and more.
In order to save, it's important to regularly audit your campaigns. This will help you to understand whether or not you're getting your money's worth. If you were to break-even on a display ads campaign only to discover that a big percentage of the traffic is invalid, imagine how much you could make if you were to filter and remove invalid sources of traffic.
Your audit doesn't need to be anything too complicated either. Look through the analytics and see if there is anything that jumps out as unusual. Run placement reports and check those to make sure you are appearing on the right kinds of sites. These things could save you potentially thousands – especially if you're running big-budget campaigns.
Consider whether or not Smart Shopping is right for you
If you've decided to stick with Google as your CSS provider, it's a good idea to look further into your options within that. If you're new to paid media, you may be tempted to opt for Google's newest campaign type, Smart Shopping.
The clue is in the name, Smart Shopping is an automated campaign type that will run your ads for you. It will use automated ad bidding and placement based on the requirements you set. One of the good things about this is that it takes all of the manual work and does it for you – easy. However, this also means you have less control over where your ads are placed.
This also leads to difficulties further down the line. When it comes to measuring the success of a campaign, Smart Shopping can muddle the results. It might look great on paper, but where exactly was your money spent and was it spent effectively? Ultimately though, it's up to you and your businesses as to which campaign type works best. You can always test and try different methods before settling on just one.
Are you looking to save money on Google ads? Drop us an email at team@modo25.com to find out how we can support your paid media campaigns.